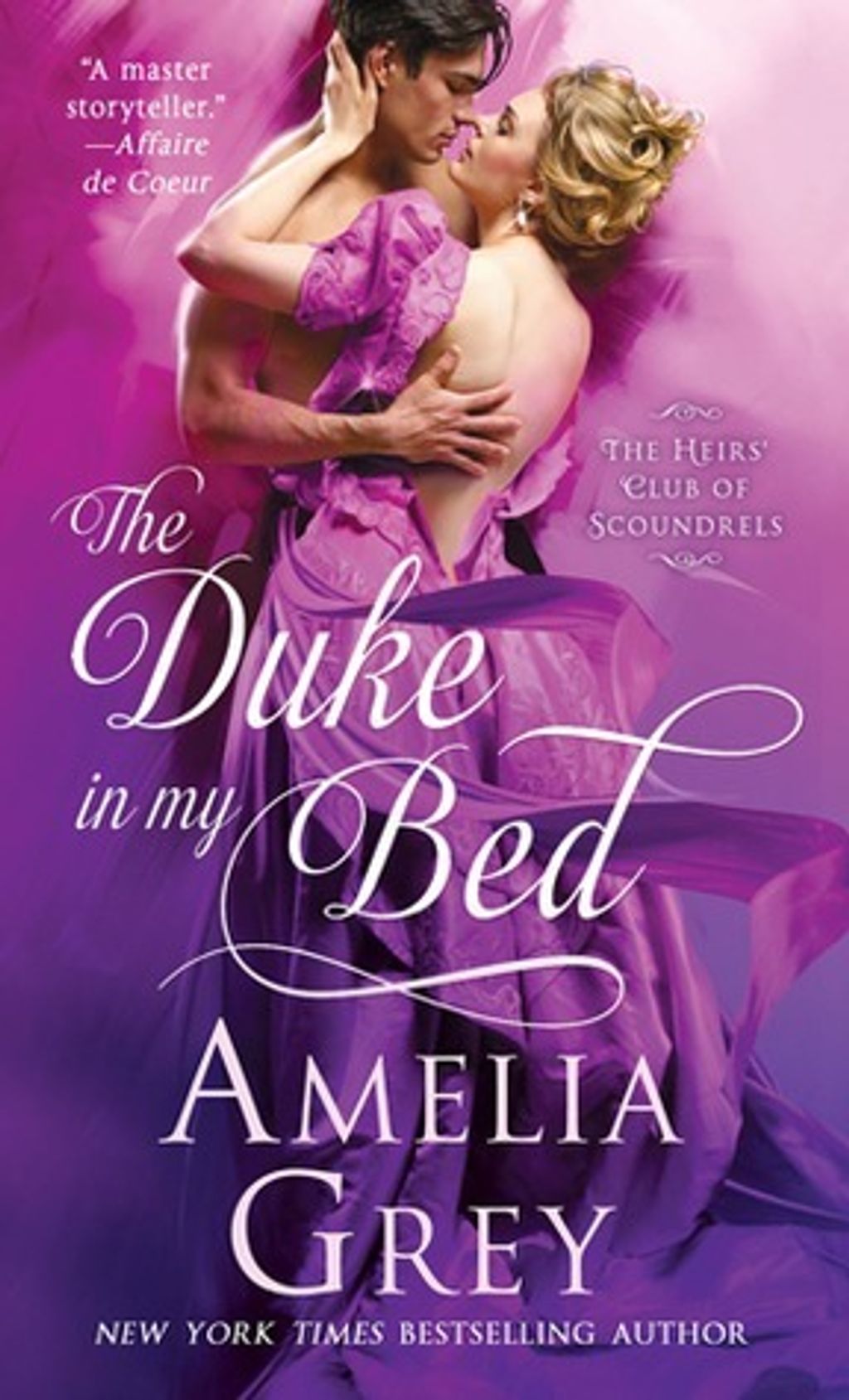 The Duke in My Bed (The Heirs' Club of Scoundrels #1)
by Amelia Grey
Goodreads rating: 3.65
HERE COMES THE GROOM
As a notorious member of the Heirs' Club, Bray Drakestone can't resist a challenge from one of his well-heeled colleagues-especially when it involves money and horses. But the friendly wager takes an unexpected and deadly turn. Bray is forced to agree to marry one of his challenger's five sisters-sight unseen. Now gamblers all over London are placing bets on whether Bray will actually go through with it...

THERE GOES THE BRIDE
Miss Louisa Prim, the eldest sister, doesn't care a whit what the reckless rogue at the Heirs' Club promised her brother-she has no intention of marrying the future Duke of Drakestone. Bray, however, sees her rejection as another challenge. He bets that the fiery Miss Prim will not only agree to marry him, she will propose to him! With four sisters behind her, Louisa knows she can't lose. But why does her opponent have to be a divinely handsome scoundrel? And so sweetly, irresistibly seductive...
Rental RM4 + Deposit RM21