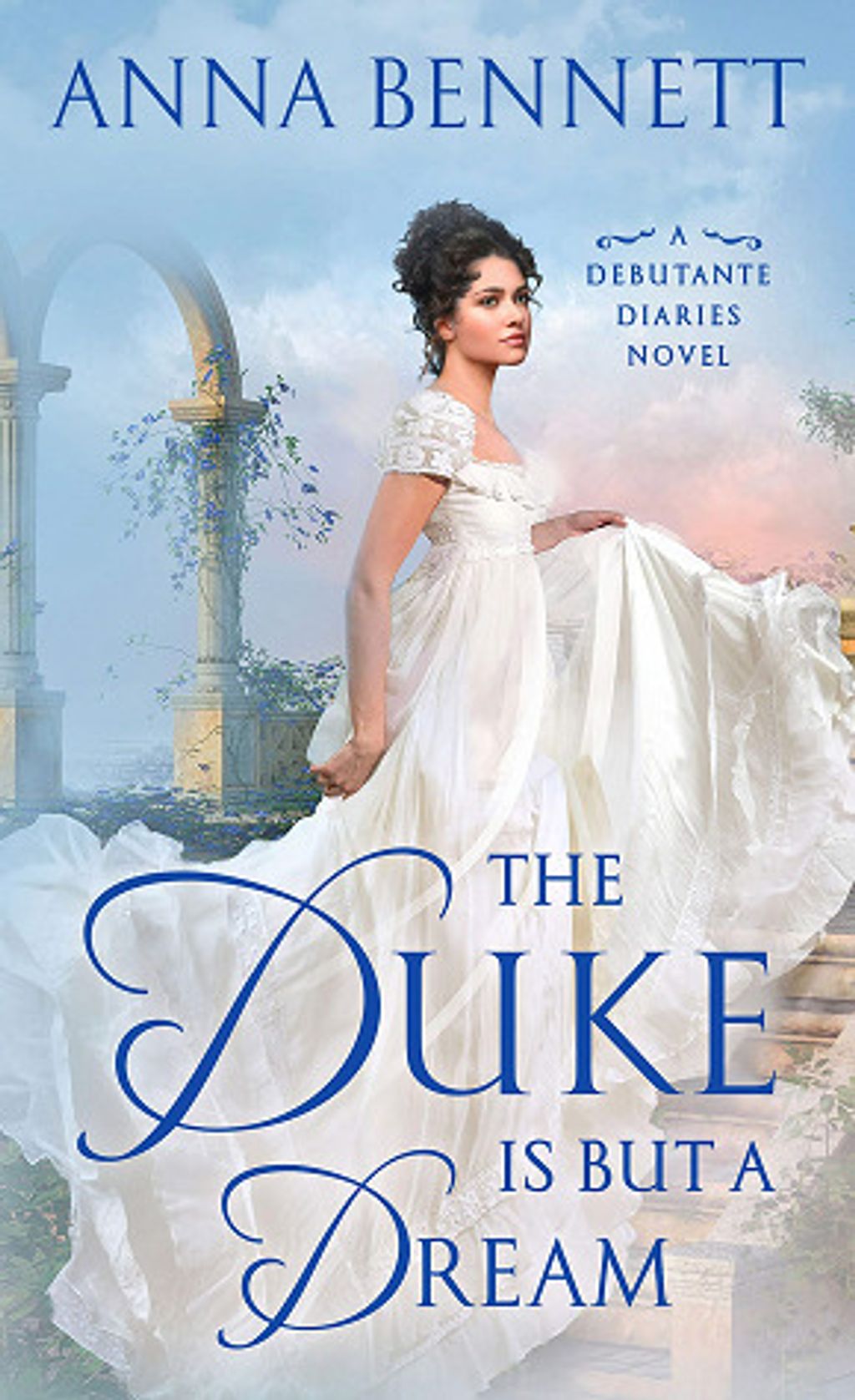 The Duke Is But a Dream (Debutante Diaries #2)
by Anna Bennett
Goodreads rating: 3.71
Once upon a time three young ladies vowed to record their first London seasons…and to fill in the gaps of their finishing school educations. Thus began The Debutante Diaries—and London will never be the same…

HE'S COME TO HER RESCUE

Miss Lily Hartley is the anonymous mastermind behind the ton's latest obsession: The Debutante's Revenge, a titillating advice column for ladies on the marriage mart. To keep her identity secret, Lily delivers her columns disguised as a chimney sweep—which is all well and good, until she unwittingly lands in the middle of an ugly tavern brawl. Fortunately, the devastatingly handsome Duke of Stonebridge sweeps in to rescue her.Unfortunately, Lily's dressed as a boy—and holding rather incriminating evidence linking her to the scandalous column. Drat.

SHE'S LOST HER MEMORY

When Eric Nash, Duke of Stonebridge, sees a helpless lad receive a nasty blow to the head, he's outraged. But when he discovers there's a beautiful woman hiding beneath the chimney sweep's cap, he's positively stunned. Nash would happily escort her home, but she's forgotten her name—leaving him little choice but to take her in himself until he can locate her family. But the closer he gets to finding them, the more he doesn't want to let her go.

WILL THEY FIND LOVE?

Lily's trying to figure out exactly who she is…in more ways than one. With so much at stake—her column, her reputation, and even her heart—she needs a plan, and she needs it fast. Before Nash finds her family. Before he learns who she is. Before they fall totally, completely, and utterly inconveniently in love.
Rental RM4 + Deposit RM21