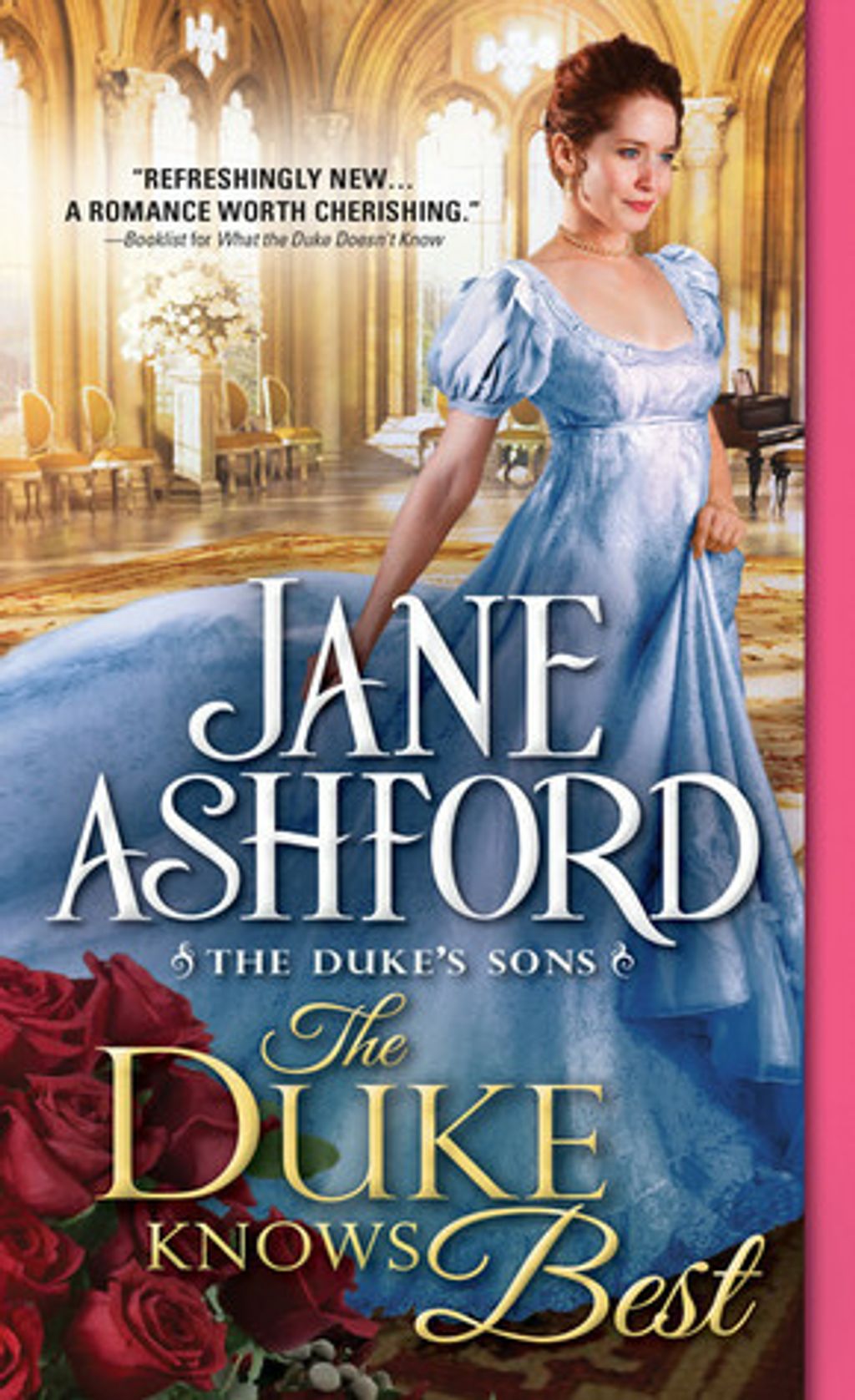 The Duke Knows Best (The Duke's Sons #5)
by Jane Ashford
Goodreads rating: 3.56
They're wrong for each other, for all the right reasons...

Lord Randolph Gresham has come to London for one reason only--to find a suitable wife. Verity Sinclair may be intelligent, beautiful, and full of spirit, but her father knows a secret about Randolph that makes her entirely unsuitable as his bride. Not right for him at all, never, not a chance.

Verity knows that Lord Randolph lives in a country parish, and she wants nothing more than to escape to town. He may be fascinating, attractive, rich, and the son of a duke, but she'll never marry him, nor will she talk to him, flirt with him, walk with him, or dine with him. She'll sing a duet with him, but only this one time, and only because everyone insists.

But one duet invariably leads to another.
Rental RM4 + Deposit RM21