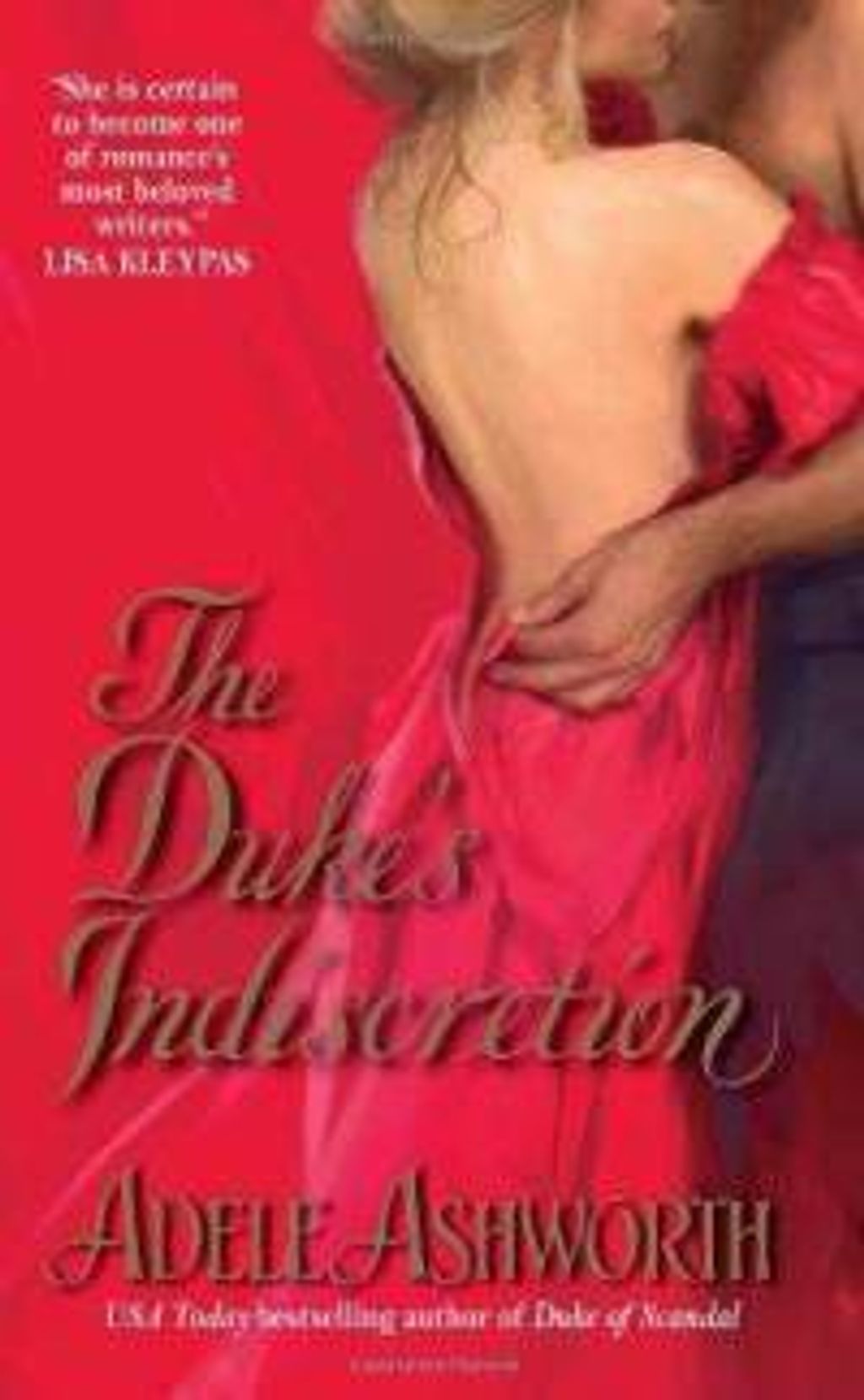 The Duke's Indiscretion (The Duke Trilogy #3)
by Adele Ashworth
Goodreads rating: 3.55
The notorious lady's secret may be safe with the charming, seductive rogue...but her heart is in serious danger.

Lady Charlotte Hughes lives a double life. By day, she is the plain, demure sister of a domineering brother who wants her married and out of the way. By night, she is Lottie English, an intoxicating, glamorous woman of mystery—a famed opera singer who drives men wild with wanting her. But the only man Charlotte wants is Colin Ramsey, Duke of Newark, though the dashing nobleman would certainly never risk his reputation on a woman like her. Imagine her shock, then, when the duke reveals himself as a smitten fan...and, while attempting to seduce her, inadvertently discovers her true identity.

Charlotte will submit to the handsome duke's every wish, but only as his wife—a proposal Colin eagerly accepts. But his secret duty to the Crown—to expose Charlotte's nemesis—threatens the fiery, very real passion that consumes them. And when Charlotte herself is suddenly imperiled, Colin must choose where his loyalties lie—and risk everything for the remarkable lady who has so thoroughly captured his heart.
Rental RM4 + Deposit RM21