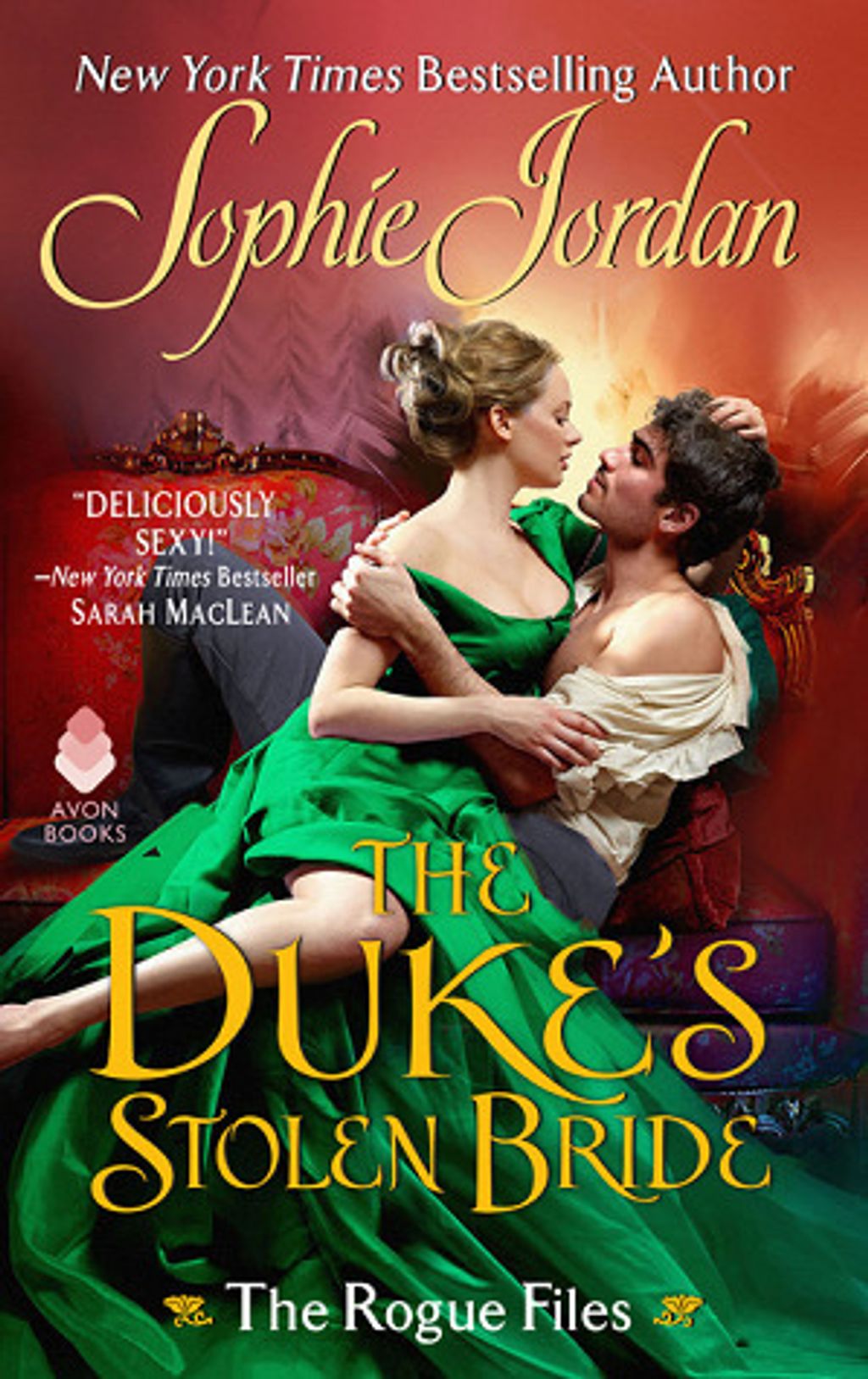 The Duke's Stolen Bride (The Rogue Files #5)
by Sophie Jordan
Goodreads rating: 3.82
An urgent dilemma…

To save her impoverished family, Marian Langley will become a mistress. But she will not be just any mistress. Marian intends to become so skilled, so coveted, that she can set her own terms, retaining control over her body and her fate. Only one problem remains: finding a tutor…

A scandalous solution…

Other men deprive themselves of pleasure for propriety's sake. Nathaniel, Duke of Warrington, would much rather be depraved. He slakes his desires with professionals who ask nothing of him but his coin. Marian's proposal—that he train her without taking her virtue—is an intriguing diversion, until their lessons in seduction spin out of control.

And a most unlikely duchess…

When Marian is blackmailed into engagement by a man she despises, Nate impulsively steals her away. Though he never intended to take a wife, he can't tolerate the idea of Marian forfeiting her freedom to another. But can he bear to give her what she demands—a real marriage?
Rental RM4 + Deposit RM26