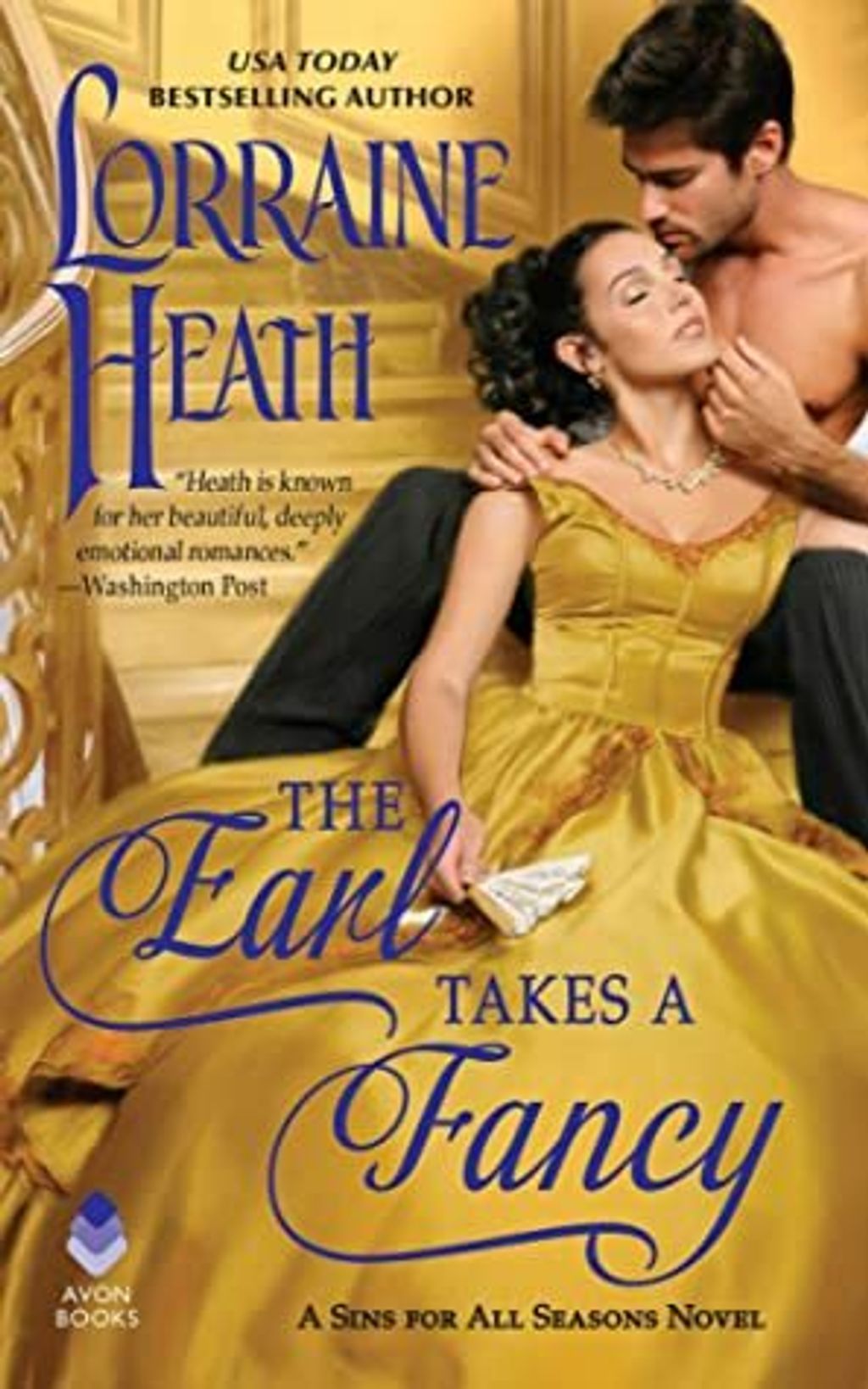 The Earl Takes a Fancy (Sins for All Seasons #5)
by Lorraine Heath
Goodreads rating: 3.91
She's looking for a nobleman to wed…

Though born out of wedlock, Fancy Trewlove is determined to fulfill her mother's wish that she marry into nobility. Fancy's keen intellect and finishing school manners make her the perfect wife for any gentleman—if he's willing to overlook her scandalous lineage. But Fancy's plans are thrown into chaos when an intriguing commoner begins visiting her bookshop—and she finds herself unable to stop thinking about him.

He's looking to escape his title…

Widowed just a year ago, the reclusive Matthew Sommersby, Earl of Rosemont, has been besieged by women hoping to become his next wife. Desperate for anonymity, he sheds Society life to search for the peace that eludes him. Fancy's shop is his one refuge, until the night their passion erupts into a kiss that nearly leads to her ruin—and leaves both longing for much more.

Together, they discover an unlikely love…

As Fancy finds herself torn between her family's expectations and her growing feelings for Matthew, secrets are exposed—secrets that force Fancy to question if she can trust her heart's desire...
Rental RM5 + Deposit RM25