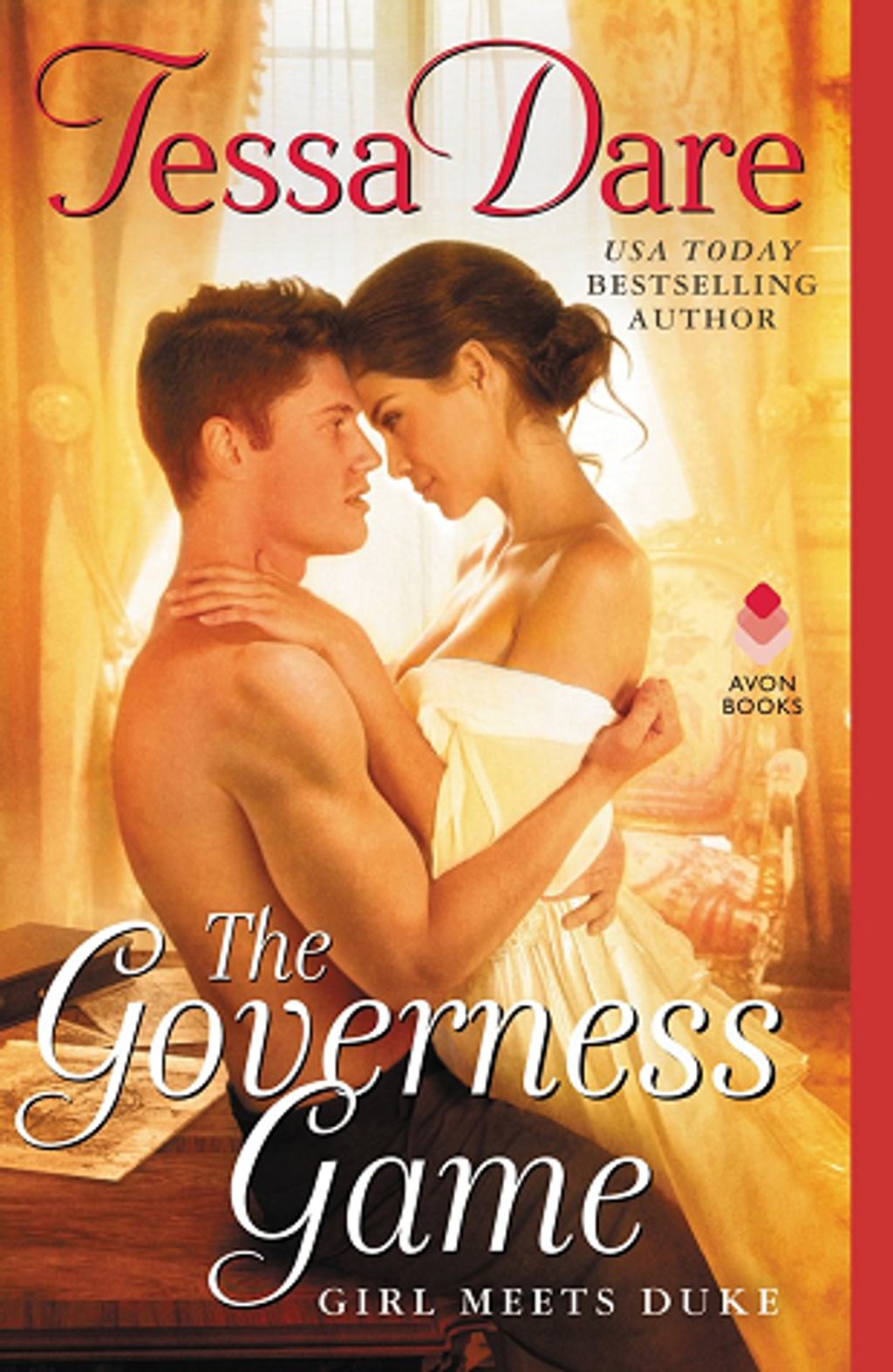 The Governess Game (Girl Meets Duke #2)
by Tessa Dare
Goodreads rating: 3.91
He's been a bad, bad rake—and it takes a governess to teach him a lesson

The accidental governess.

After her livelihood slips through her fingers, Alexandra Mountbatten takes on an impossible post: transforming a pair of wild orphans into proper young ladies. However, the girls don't need discipline. They need a loving home. Try telling that to their guardian, Chase Reynaud: duke's heir in the streets and devil in the sheets. The ladies of London have tried—and failed—to make him settle down. Somehow, Alexandra must reach his heart... without risking her own.

The infamous rake.

Like any self-respecting libertine, Chase lives by one rule: no attachments. When a stubborn little governess tries to reform him, he decides to give her an education—in pleasure. That should prove he can't be tamed. But Alexandra is more than he bargained for: clever, perceptive, passionate. She refuses to see him as a lost cause. Soon the walls around Chase's heart are crumbling... and he's in danger of falling, hard.
Rental RM4 + Deposit RM26