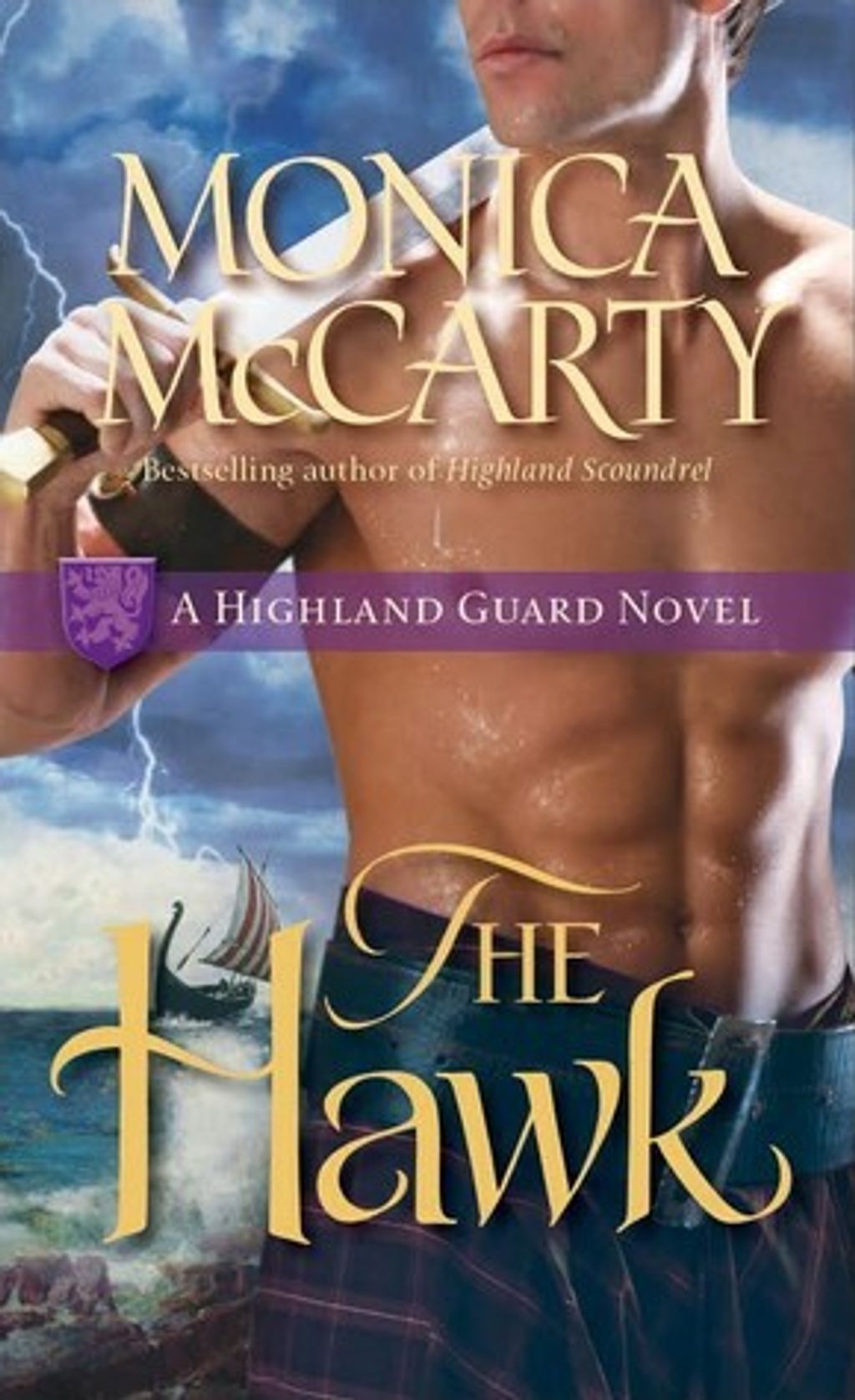 The Hawk (Highland Guard #2)
by Monica McCarty
Goodreads rating: 4.22
Handpicked by Robert the Bruce to help him in his quest to free Scotland from English rule, the elite warriors of the Highland Guard face their darkest days. When Bruce is forced to flee, his bid for freedom rests on the shoulders of one extraordinary warrior.

Erik MacSorley is a brilliant seafarer who has never encountered a wind he could not harness or a woman he could not win—until he drags a wet, half-naked "nursemaid" out of the waters off the Irish coast. Ellie's ordinary appearance belies the truth: She is in fact Lady Elyne de Burgh, the spirited daughter of the most powerful noble in Ireland. Worse, this irresistible woman is determined to prove herself immune to Erik's charms—a challenge he cannot resist.

Her captor may look every inch a rugged warrior, but Ellie vows that it will take more than a wickedly suggestive caress to impress her. Yet Erik will sweep away Ellie's resistance with a desire that resonates deep within her heart. Still, he is a man driven by loyalty, and she is a woman with secrets that could jeopardize Bruce's chance to reclaim his throne. As the battle for king and country sounds across the shores, will Ellie's love be enough to finally tame the legend known as the Hawk?
Rental RM4 + Deposit RM21