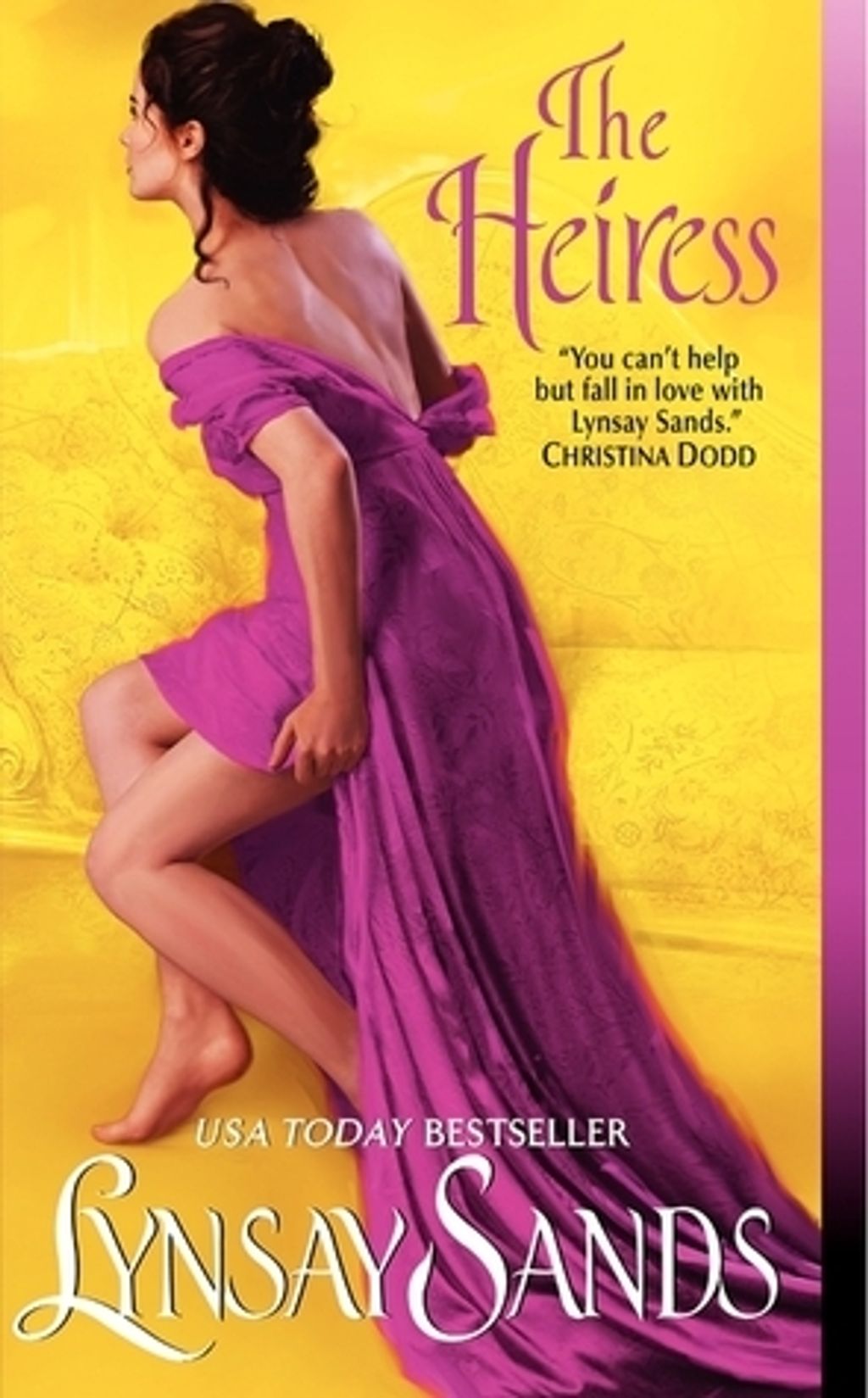 The Heiress (Madison Sisters #2)
by Lynsay Sands
Goodreads rating: 3.68
Desperately seeking a husband...

Suzette is not like other heiresses; she wants a poor husband, a gentleman who will be so grateful for her dowry that he will allow her access to it so that she can pay off her father's gambling debts. When this alluring beauty encounters Daniel Woodrow—handsome, titled, single . . . and even more impoverished than she could have hoped for—it seems Suzette's wildest dreams have come true.

But Daniel has not been truthful. Tired of being accosted by an endless stream of vapid coquettes and their fortune-hunting mothers, Daniel has decided to plead poverty to stop them in their tracks. Yet here is a most refreshing and delectable lady, who claims to be thrilled by his penury. Now all Daniel has to do to find true happiness is to keep a little white lie alive . . . while avoiding a villain who's determined to prevent this union by any means necessary.
Rental RM4 + Deposit RM21