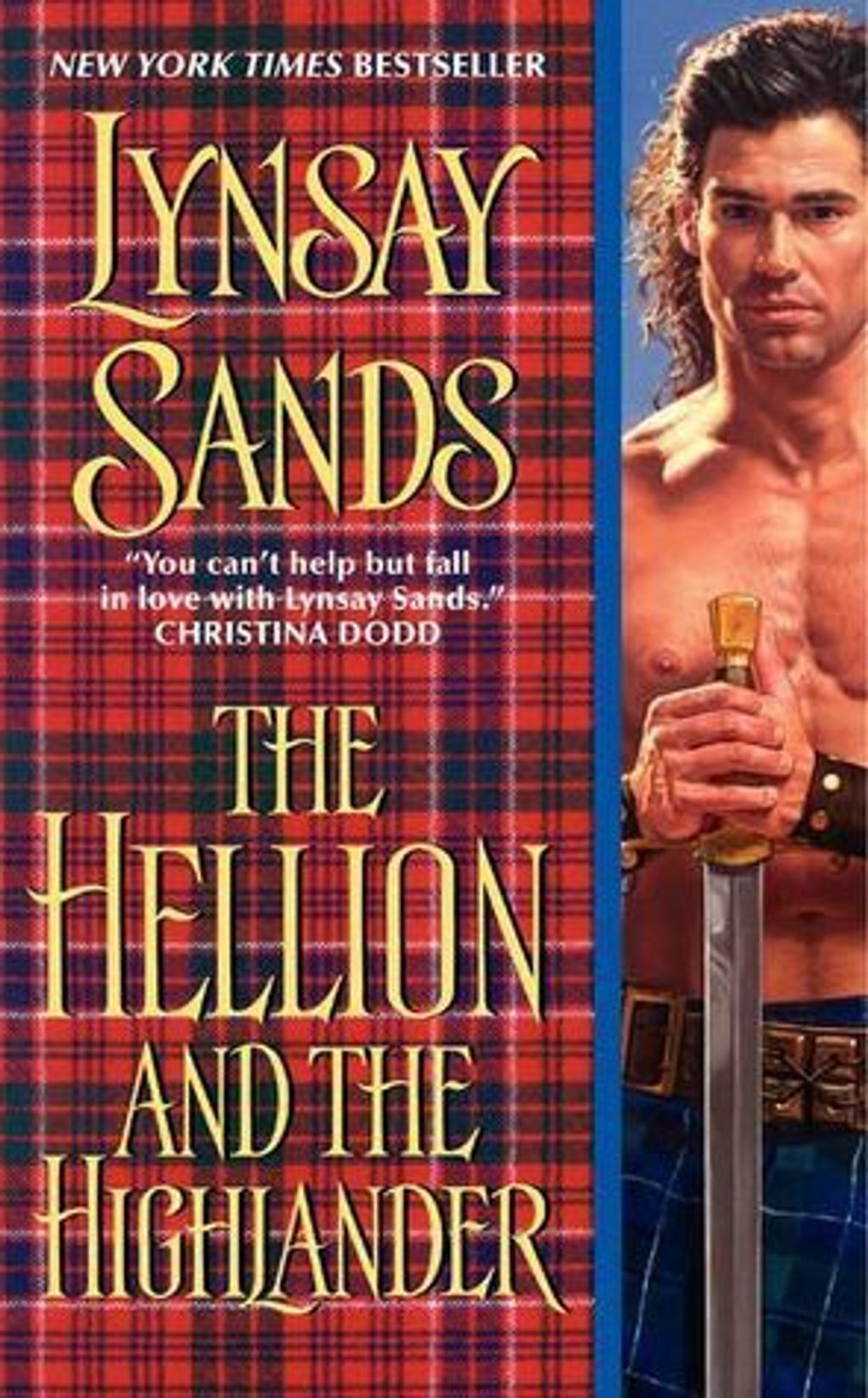 The Hellion and the Highlander (Devil of the Highlands #3)
by Lynsay Sands
Goodreads rating: 4.15
Only one man could set her heart ablaze . . .

Lady Averill Mortagne learned to control her fierce temper as a young girl. But if her father insists on parading her before one more English lord who looks askance at her flame-colored hair, she'll simply scream! Her only respite is the time she spends with Kade Stewart, the wounded Scot her brother brought home from the Crusades. Who could have imagined a Highland warrior would be the only gentleman around?

Lady Averill helped save his life, and for that Kade is truly grateful. She is also almost unbearably beautiful, but he could never subject such a sweet and gentle lady to the rough life of a Stewart laird's bride . . . or could he? When she braves an unexpected danger by his side, Averill will prove to Kade that her heart is as fiery as her hair . . . and that submitting to their scorching passion would be heaven indeed.
Rental RM4 + Deposit RM21