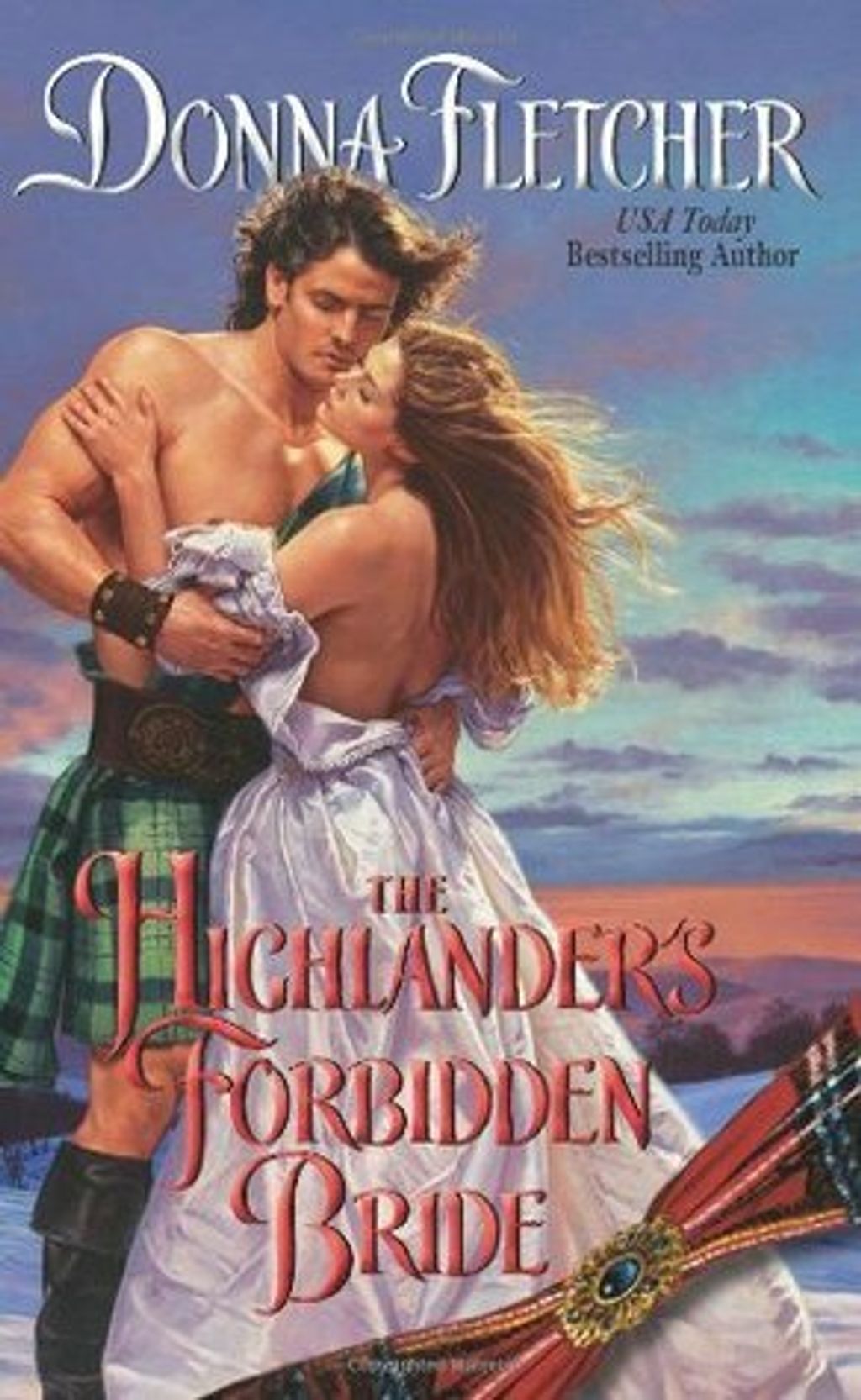 The Highlander's Forbidden Bride (Sinclare Brothers #4)
by Donna Fletcher
Goodreads rating: 4.19
She will pay for her sins. . .

After being freed from the hellish barbarians who held him captive, Ronan Sinclare knows he must return to his clan to claim his powerful heritage. But first he must destroy the woman who ruined everything. Even as he seizes Carissa and makes her his prisoner, Ronan is tormented by memories of the woman he loved and lost: the gentle Hope, whose death by Carissa's hand he has sworn to avenge.

Carissa knows nothing but survival. Raised by a brutal man, she shows only coldness to the world . . . but inside burns the heart of a woman longing for passion. Forced to hide her true self from the proud, fierce warrior even as she dreamed of someday being his bride, Carissa would do anything to keep her darkest secret. But she cannot hide the truth—or her desires—from her captor forever . . .
Rental RM4 + Deposit RM21