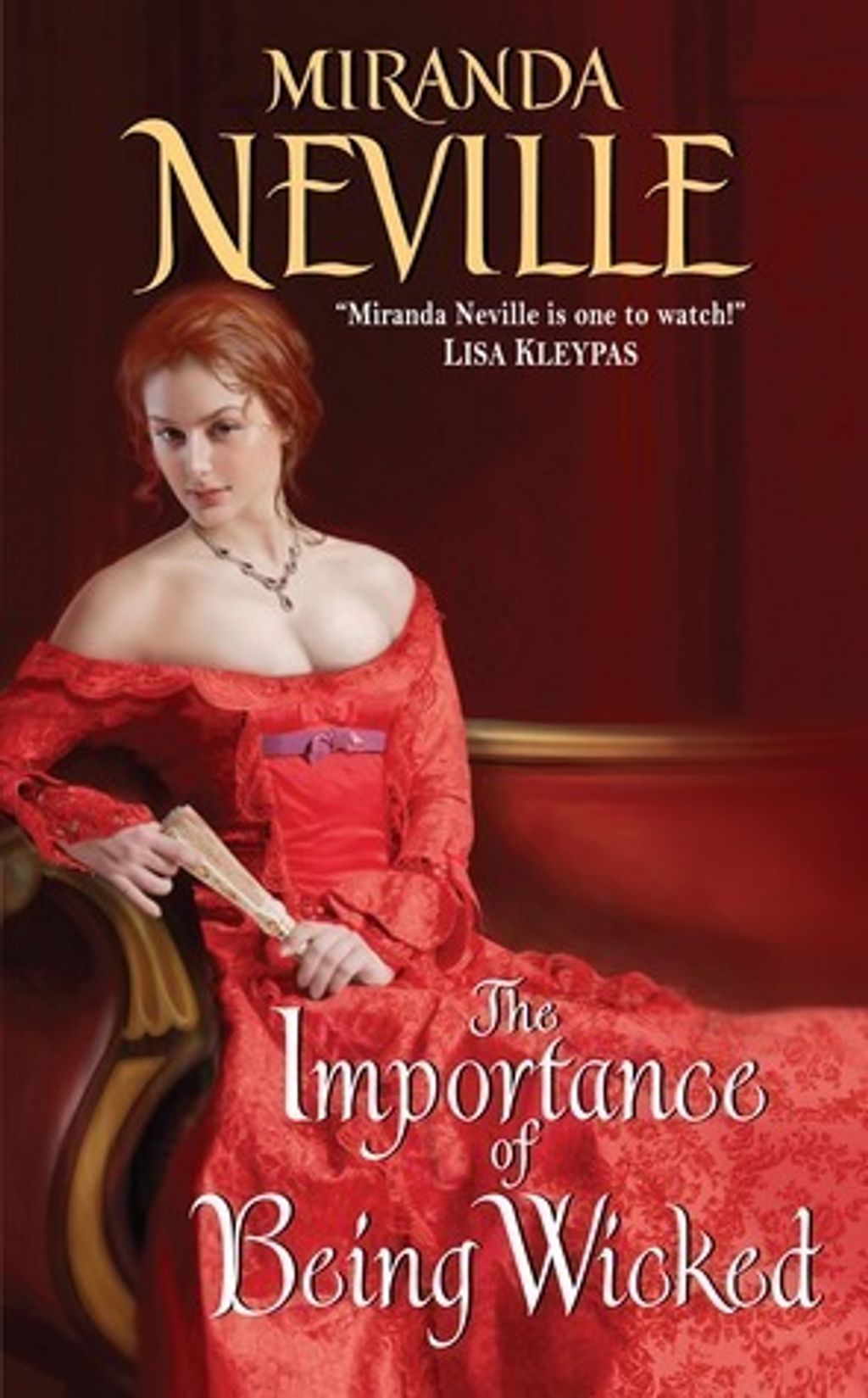 The Importance of Being Wicked (The Wild Quartet #1)
by Miranda Neville
Goodreads rating: 3.36
The rules of society don't apply to Caro and her coterie of bold men and daring women. But when passions flare, even the strongest will surrender to the law of love...

Thomas, Duke of Castleton, has every intention of wedding a prim and proper heiress. That is, until he sets eyes on the heiress's cousin, easily the least proper woman he's ever met. His devotion to family duty is no defense against the red-headed vixen whose greatest asset seems to be a talent for trouble...

Caroline Townsend has no patience for the oh-so-suitable (and boring) men of the ton. So when the handsome but stuffy duke arrives at her doorstep, she decides to put him to the test. But her scandalous exploits awaken a desire in Thomas he never knew he had. Suddenly Caro finds herself falling for this most proper duke...while Thomas discovers there's a great deal of fun in a little bit of wickedness.
Rental RM4 + Deposit RM21