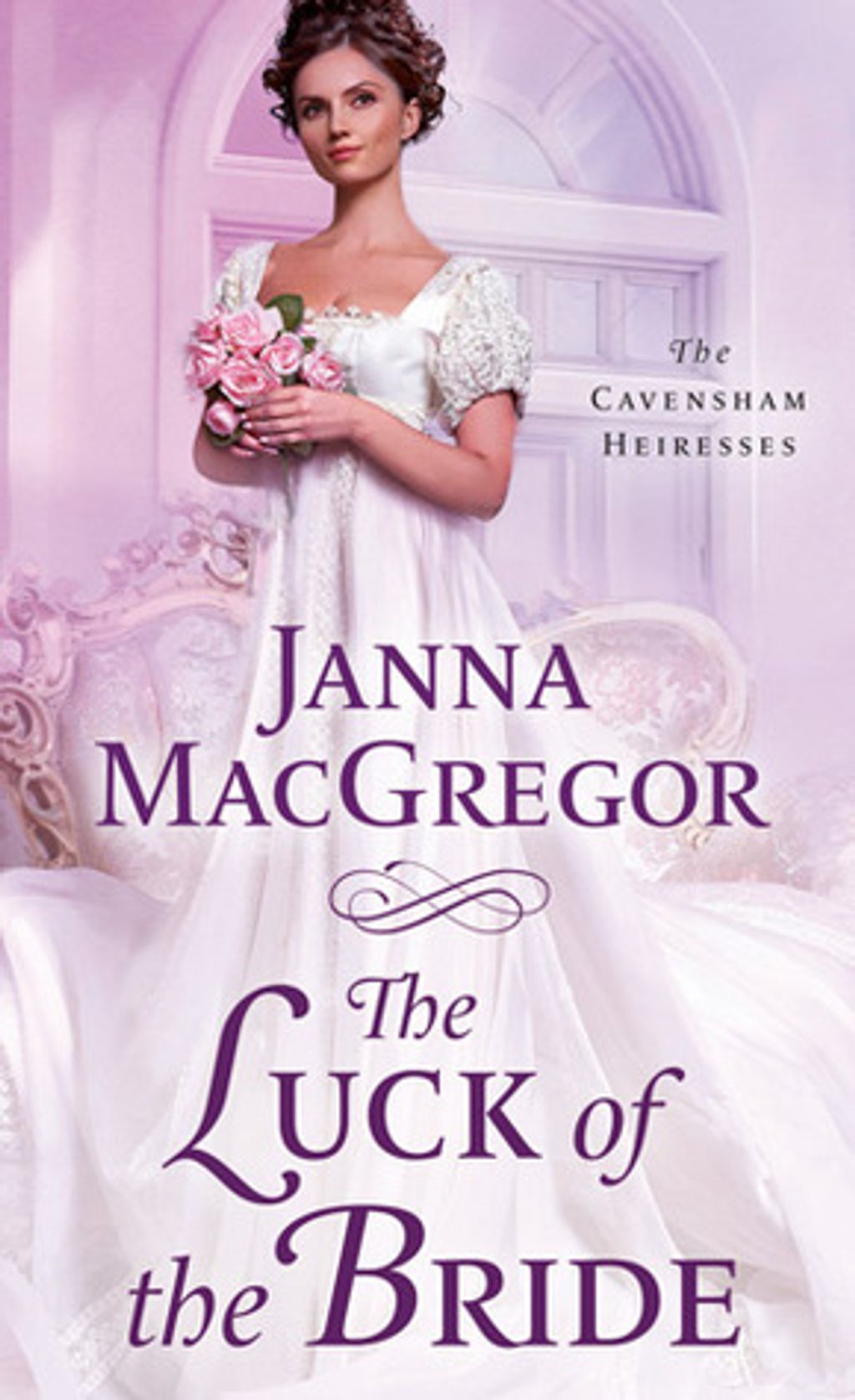 The Luck of the Bride (The Cavensham Heiresses #3)
by Janna MacGregor
Goodreads rating: 4.00
Family secrets, mistaken identities…love and money make people do crazy things in The Luck of the Bride, the third Cavensham Heiresses novel.

March Lawson has never had much luck, and in a desperate move to save her family, she's been posing as the Marquess of McCalpin. But when she's summoned to a meeting with the Marquess himself, March expects jail time…not to be bewitched by dark hair and sapphire eyes.

Michael Cavensham, the Marquess of McCalpin and heir to the Duke of Langham, finds himself drawn to March despite the judgments from his peers. He isn't sure he can trust March, especially since Michael has a secret that could ruin him and his family.

But society conspires to keep March and Michael apart, and when March is accused of not being who she says she is, will Michael toss her aside or fight for the woman he's come to love?
Rental RM4 + Deposit RM21