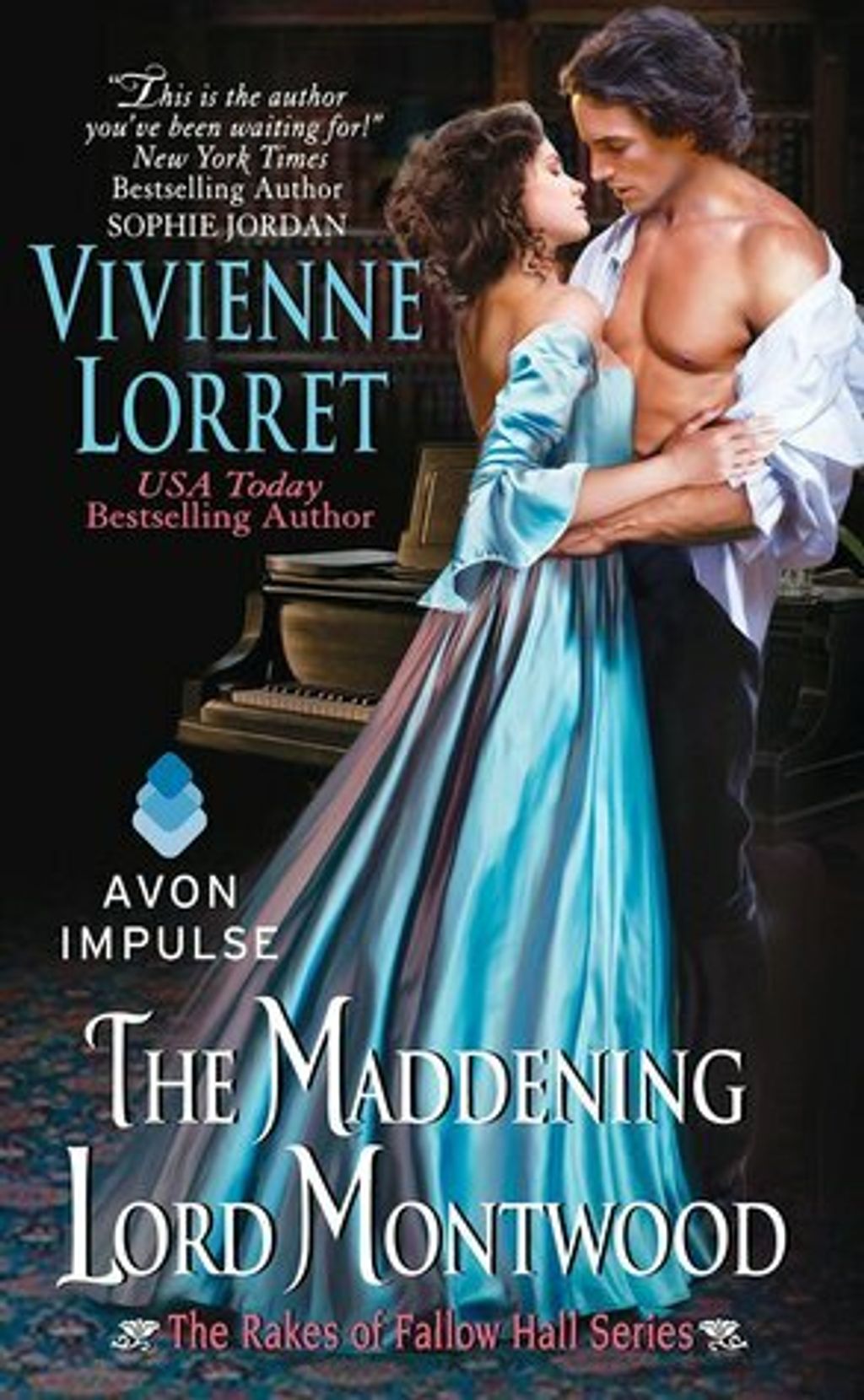 The Maddening Lord Montwood (The Rakes of Fallow Hall #3)
by Vivienne Lorret
Goodreads rating: 3.87
The Rakes of Fallow Hall wagered that they would never succumb to love—yet in Vivienne Lorret's newest novel, the final rogue meets his match.

Frances Thorne can handle anything—except losing her position, her home, and her father to debtor's prison all in one day. So when a generous offer of assistance falls into her lap, she's grateful for a second chance, even if it seems too good to be true. The last thing she needs is for the charming, infuriating—maddening—Lord Lucan Montwood to stand in her way.

The end of the bachelors' wager is near, and Lucan Montwood can taste victory—just so long as he can stay away from the one woman who sees through his façade. Yet when he learns that Frances has been caught in an insidious trap, Lucan can't deny that he will do anything to help. Convincing her to trust him is the hard part, resisting her is next to impossible, but falling in love with her? That may be far too simple.
Rental RM4 + Deposit RM21