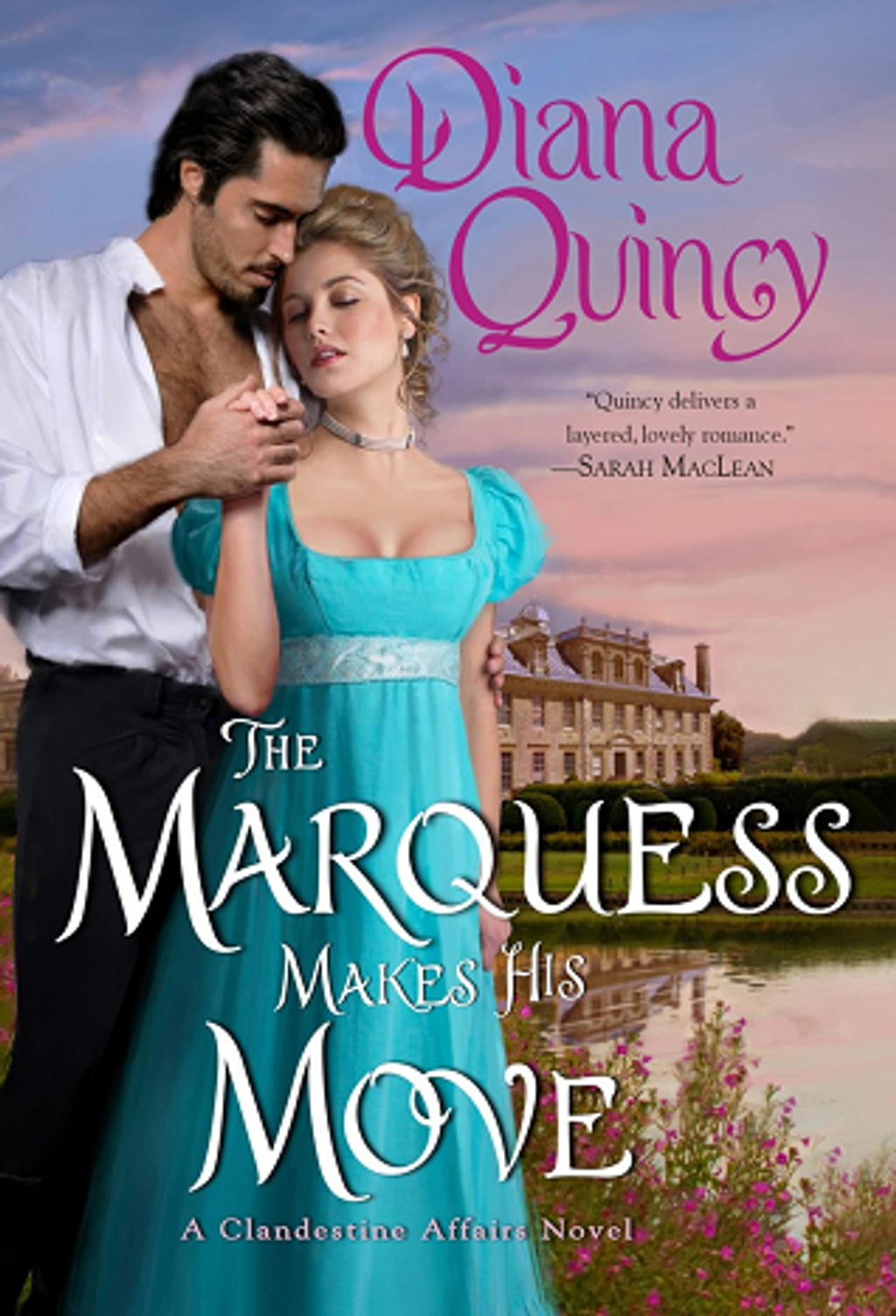 The Marquess Makes His Move (Clandestine Affairs #3)
by Diana Quincy
Goodreads rating: 3.94
The new footman doesn't seem to know his place...

London's most renowned mapmaker is a woman...but nobody knows it. If anyone discovers that Rose Fleming is the power and talent behind the family business, the scandal could ruin them. Rose's secret is tested by the arrival of a handsome new footman who shows far too much interest in his new mistress. Rose battles an intense attraction to the enigmatic servant, but maintaining a proper distance isn't easy when you and temptation live under the same roof.

She makes him forget he has a score to settle...

Few have met the reclusive half-Arab Marquess of Brandon, who is rumored to live with a harem of beauties among his mother's people near Jerusalem. Brandon couldn't care less what society thinks of him, or that his fellow peers are disdainful of his common blood, but he won't stand for being robbed. That's why he's disguised himself as a footman in the home of a respected mapmaker who cheated Brandon out of his land. But the nobleman's plans for retribution are complicated by his growing attraction for the secretive lady of the house.

When Brandon uncovers the shocking truth about Rose's role in his stolen birthright, can a love born of deception really conquer all?
Rental RM5 + Deposit RM30