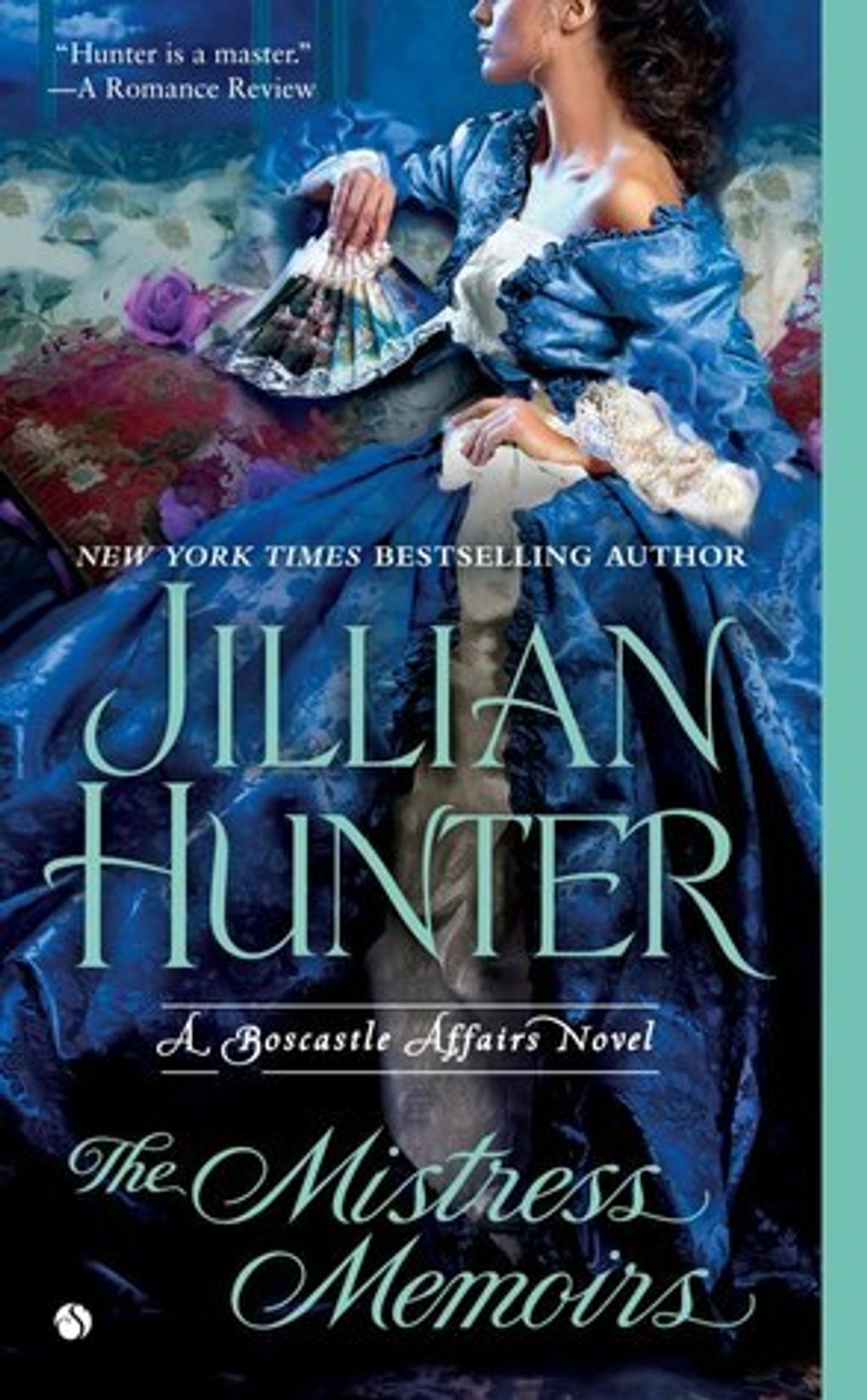 The Mistress Memoirs (Boscastle #13)
by Jillian Hunter
Goodreads rating: 3.60
Disgraced by her past employer, young governess Kate Walcott owes her loyalty to the only woman willing to hire her—the sought-after courtesan Mrs. Georgette Lawson. Georgette entrusts Kate with the care of her unruly children—and the writing of her shocking memoirs, which detail her affairs with famous gentlemen, including the rakehell who promised to marry her, then ruined her.

Sir Colin Boscastle intended to keep his promise to Georgette--until his father was murdered. Thirteen years of chasing vengeance pass before he returns to find Georgette sleeping in his enemy's bed. Revenge has destroyed their romance, but the two former lovers agree to set a trap to restore Colin's honor.

Caught in this deadly game, Kate struggles to resist Colin's virile charm. She knows he is a born heartbreaker and unreliable rogue. Should she believe him when he whispers that, for her, he will change his sinful ways?
Rental RM4 + Deposit RM21