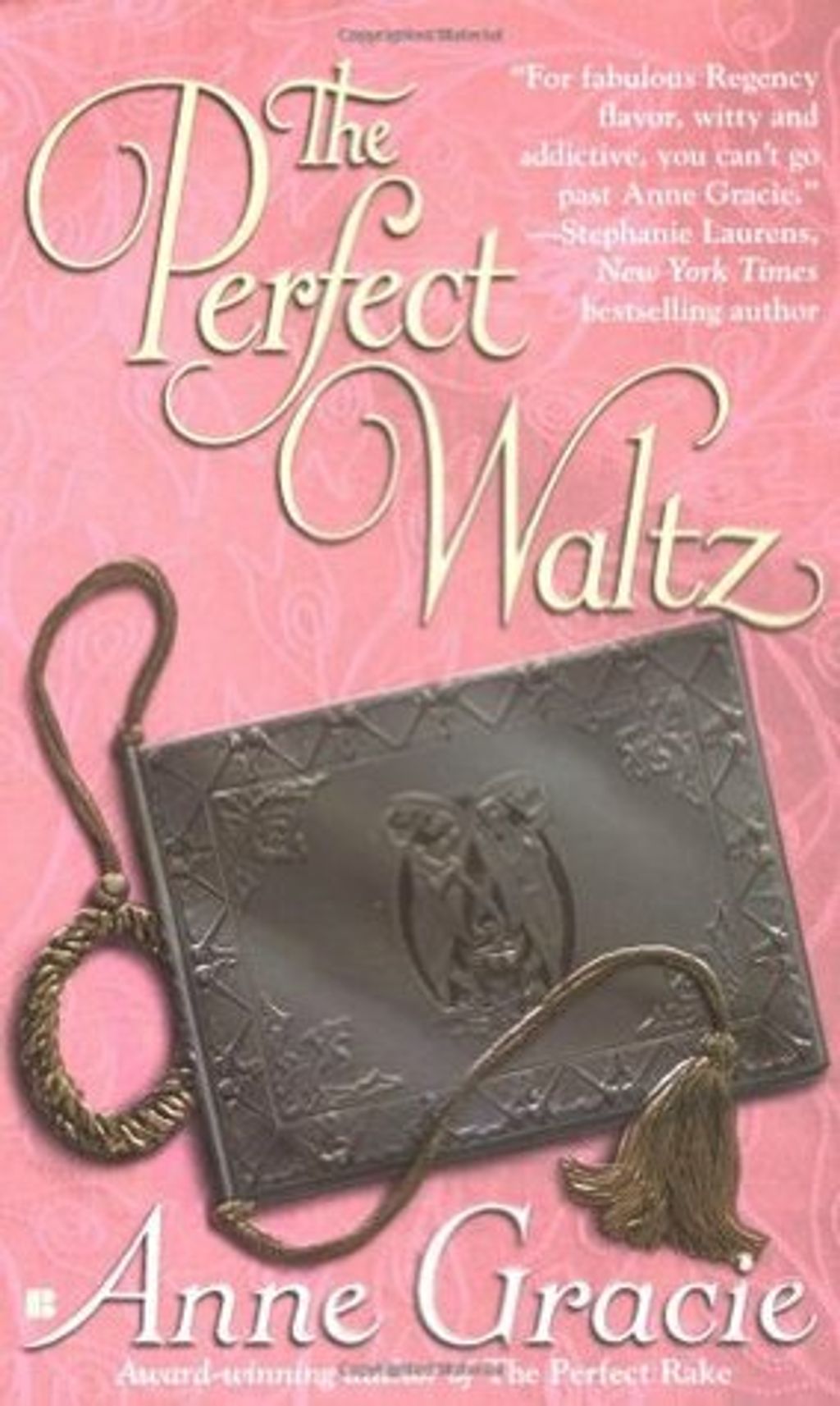 The Perfect Waltz (The Merridew Sisters #2)
by Anne Gracie
Goodreads rating: 3.93
He came in search of a convenient bride...

London's Ball of the Season is hardly the milieu for society black sheep Sebastian Reyne. But his younger sisters are in desperate need of care, and Sebastian is seeking a practical, down-to-earth wife. What he doesn't need is an effervescent sprite like Hope Merridew, a dazzling beauty and the darling of the ton.

...And found love instead.

Who was that mysterious man who devoured Hope Merridew with his eyes? Rumored to be dangerous, and with a mysterious family heritage, the secretive Sebastian proves absolutely seductive to such an impetuous young lady. But was he really the one to make her dream of dancing the perfect waltz with the perfect man come true? Who'd imagine that one dance could ignite a passion so strong that it would seduce all into a delicious intrigue of sensuality and desire?
Rental RM4 + Deposit RM21