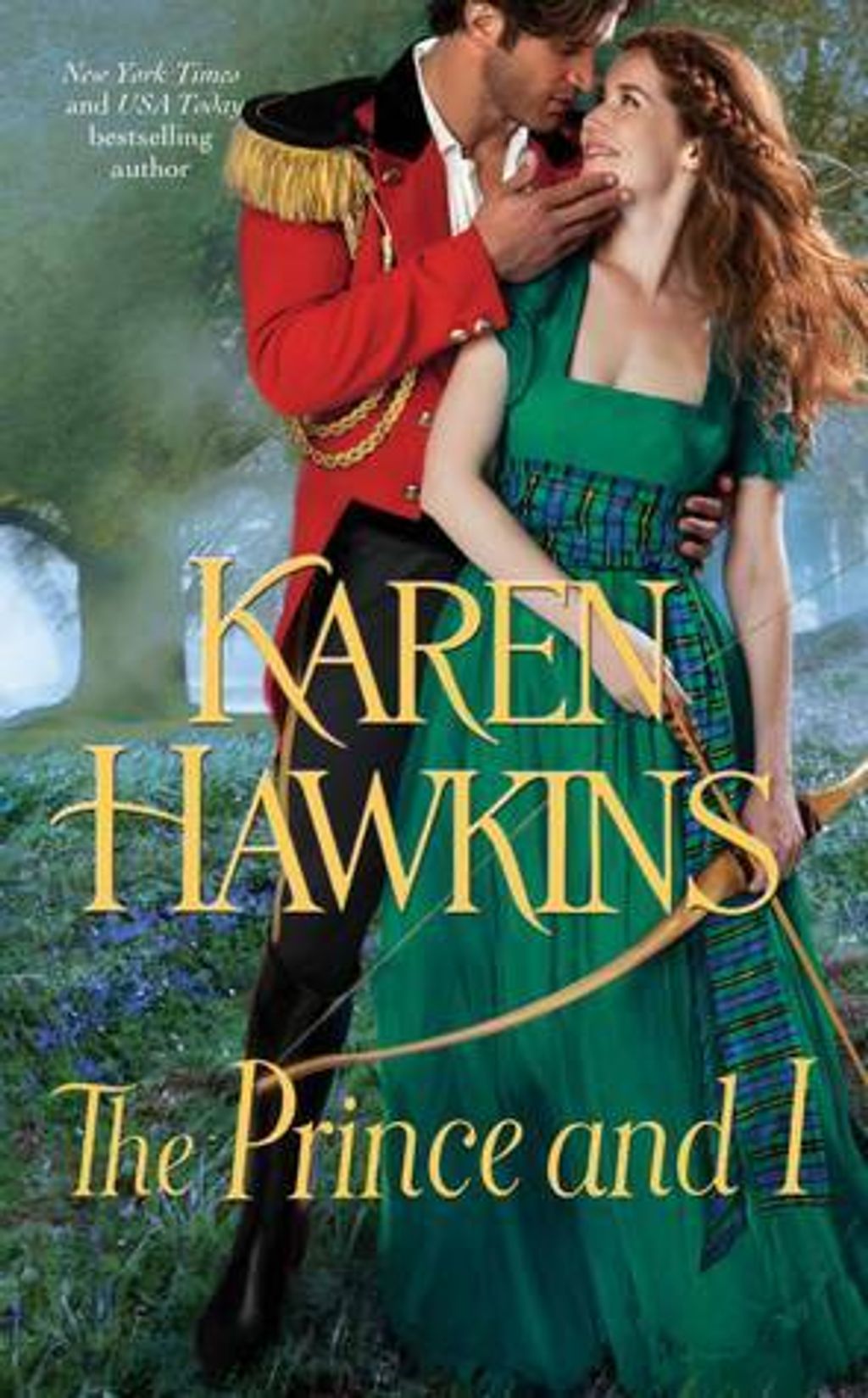 The Prince and I (The Oxenburg Princes #2)
by Karen Hawkins
Goodreads rating: 3.93
Meet the Princes of Oxenburg... Fairytales with a sizzling, Scottish, and delightfully sparkling twist.

Gregori Romanovin, Oxenburg's warrior prince, is escorting his grandmother to a ball deep in the Scottish Highlands when he and his entourage are robbed at sword point by a group of ruffians. Led by a man dubbed the Scottish Robin Hood, battle-savvy Gregori senses that something's amiss - that 'he' is really a 'she'.

Lady Murian is a young, beautiful widow seeking revenge against the powerful earl who murdered her husband and stole his birthright. Living in the woods, she and her banished band of men rob wealthy nobles visiting the evil earl.

But when Murian ambushes the Prince's golden coach, she gets far more than she bargained for. And she's left fearing that he is the real thief...of her heart.
Rental RM4 + Deposit RM21