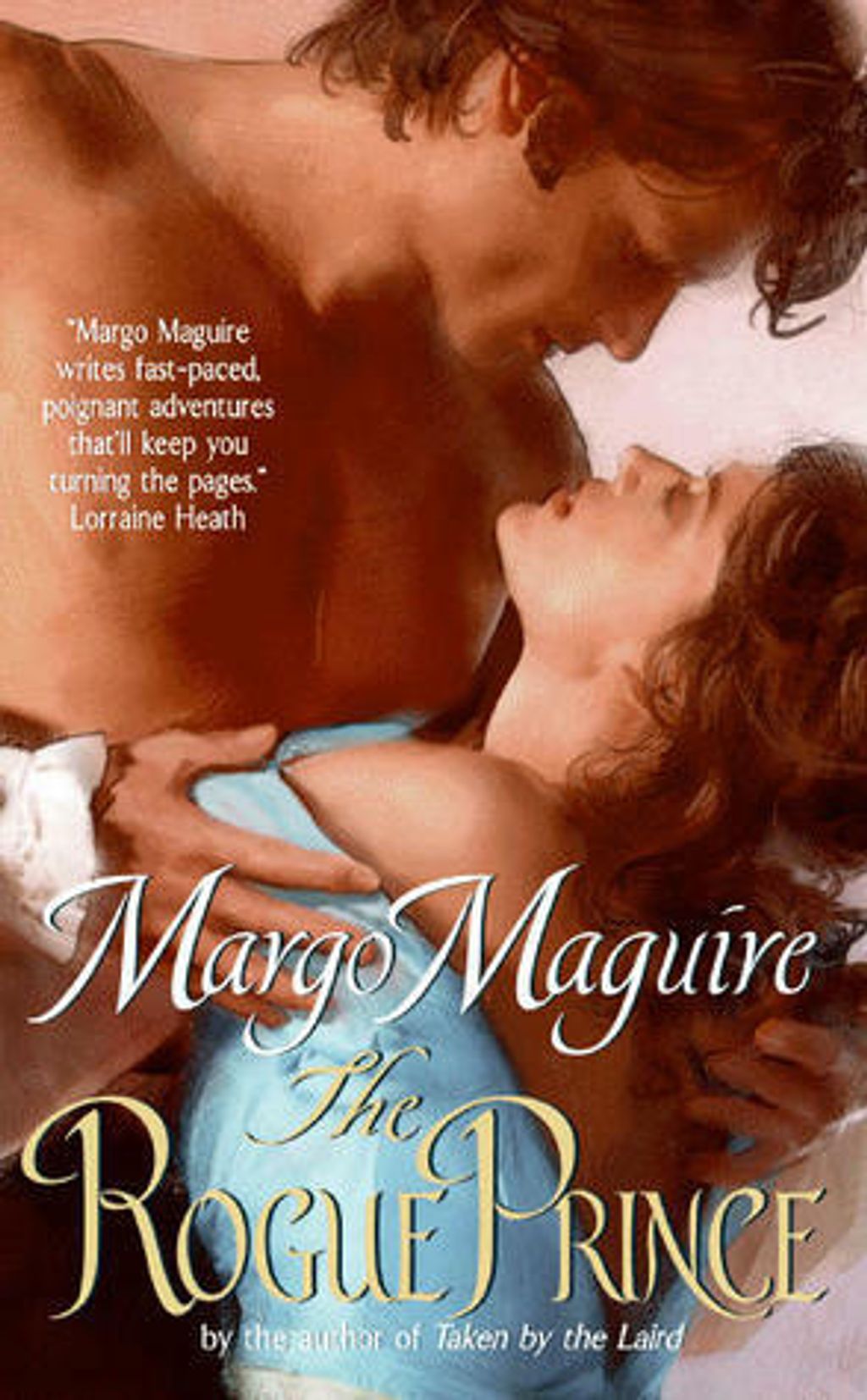 The Rogue Prince (Regency Flings #3)
by Margo Maguire
Goodreads rating: 3.55
The prince of pleasure . . .

To the ton, he is a wealthy and powerful royal, the dashing and enigmatic Prince Thomas of Sabedoria. And to Lady Margaret Blackmore, he is irresistible. Innocent in the ways of true passion, Maggie has lived a life chaste and proper—until now. Mad with a desire unlike anything she's felt before, she would do anything to tempt Thomas to her bed. But he hides a damning secret . . .

In truth, Thomas is no prince. He is Thomas Thorne, sent away for a crime he did not commit. Hell-bent on revenge, he would do anything to destroy his worst enemy, even seduce the man's innocent sister. But he did not count on the one thing that could spoil his perfect plan—falling in love with the beautiful lady in question. Now he must choose between his fervent wish for justice and his devotion to his tempting conquest . . .
Rental RM4 + Deposit RM21