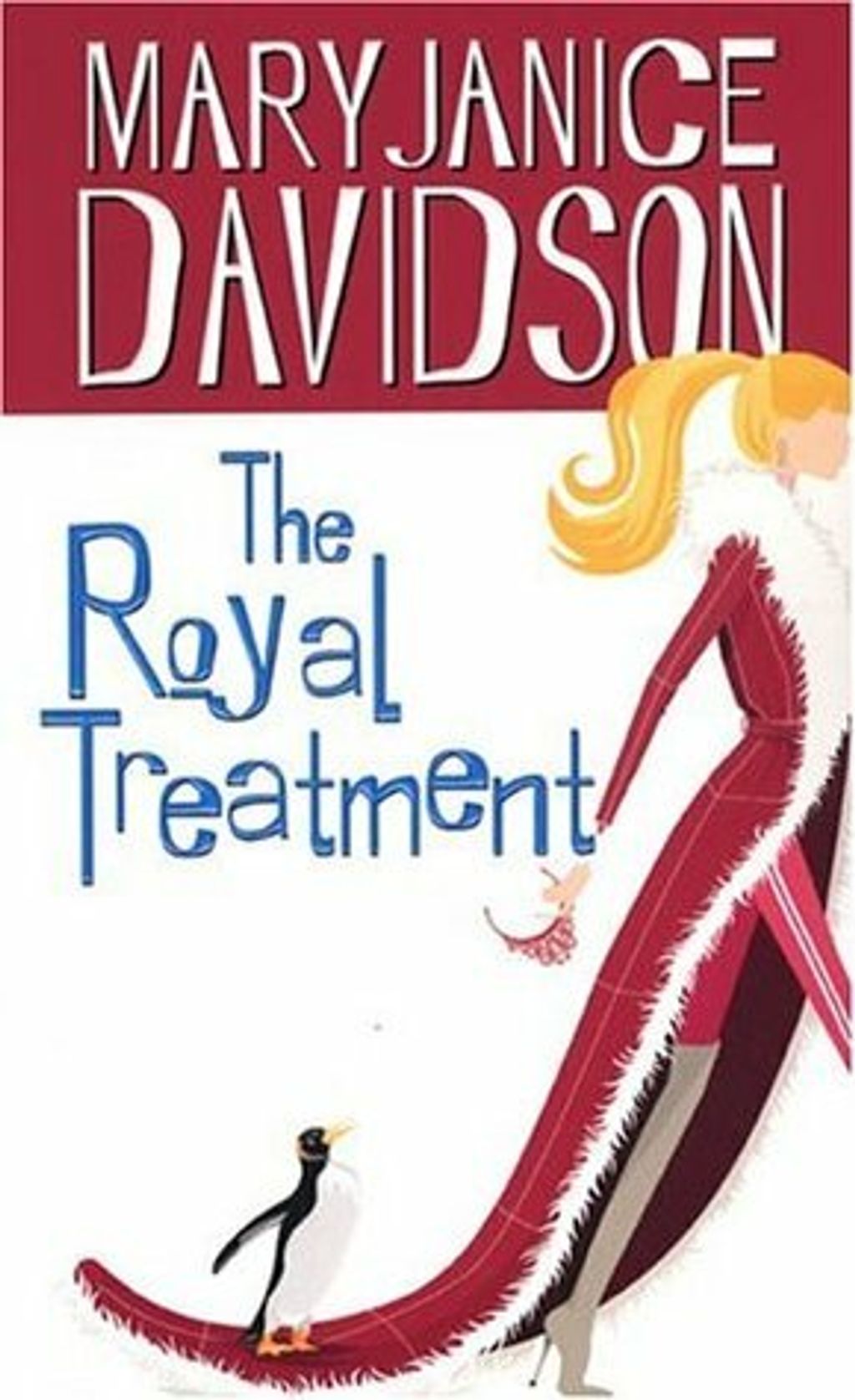 The Royal Treatment (Alaskan Royal Family #1)
by MaryJanice Davidson
Goodreads rating: 3.83
In a world nearly identical to ours, the North won the Civil War, Ben Affleck is the sexiest man alive, and Russia never sold Alaska to the U.S. Instead, Alaska is a rough, beautiful country ruled by a famously eccentric royal family, and urgently in need of a bride for the Crown Prince. But they have no idea what they're in for when they offer the job to a feisty commoner. . .a girl who's going to need. . .

The Royal Treatment
The Princess-To-Be Primer,
Or, Things I've Learned Really Quick, As Compiled by Her Future Royal Highness--Yeah, Whatever--Christina. That's me.
1. Telling jokes you picked up from the guys on the fishing boat doesn't go over really well at a fancy ball.
2. Must learn to curtsy, stifle burps, and tell the difference between a salad fork and a fruit knife.
3. Must not keep thinking about Prince David's amazing eyes, lips, hands, shoulders, uh. . .wait, can I start over?
4. Becoming a princess is a lot harder than it looks.
5. Falling in love is a whole lot easier. . .

In this dazzling, delightfully wacky tale from MaryJanice Davidson, a tough commoner and a royal prince are about to discover that who they truly are. . .and what they desperately desire. . .may both be closer than they ever dreamed. . .
Rental RM4 + Deposit RM21