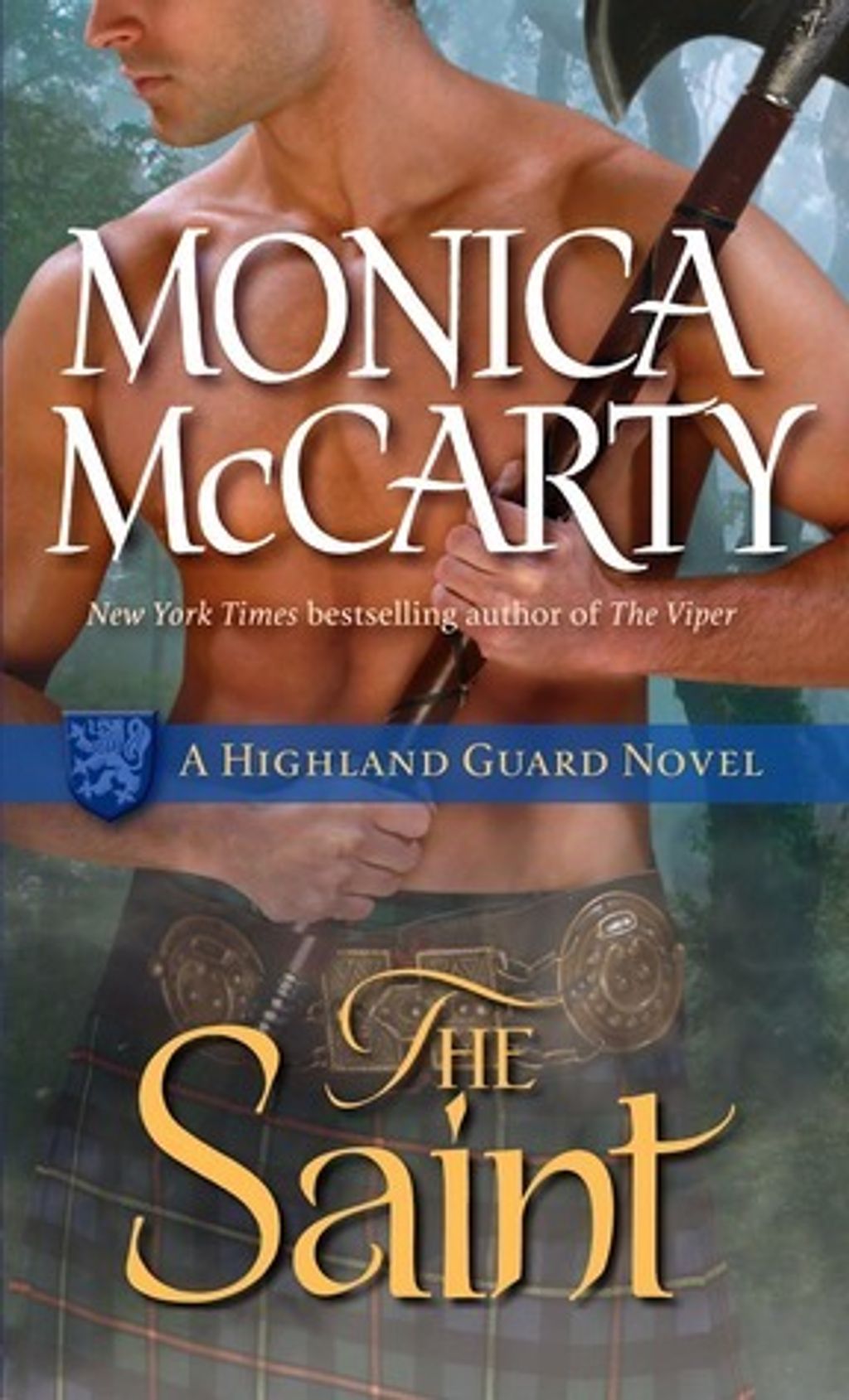 The Saint (Highland Guard #5)
by Monica McCarty
Goodreads rating: 4.20
Robert the Bruce consolidates lands and loyalty in a bold war for Scotland's independence, as his elite team of warriors, the Highland Guard, fight for king, country . . . and love.

Magnus MacKay is the ultimate Highlander: tough, proud, able to master any terrain and to best his enemies. Called "the Saint" for his refusal to discuss women, as well as for his cool and steady leadership, Magnus hides a painful truth. It isn't virtue or piety that keeps him silent, but a wound of love and loss that cuts so deep he cannot bear to speak of it. But when the woman who refused him is betrothed to his friend and fellow Guardsman, Magnus is tested by love's battle cry.

A wild and innocent beauty, Helen chose family duty over her desire for Magnus. Now the anger in his eyes mirrors the tormented regret in her heart. But as deadly subterfuge stalks the King and his Guard, Helen vows to right her youthful mistakes with a woman's determined spirit. Still, Magnus harbors secrets and an iron will not to weaken to temptation—or heartache—again. But as danger looms, it's the kiss not of a saint, but of a sinner, that can save them.
Rental RM4 + Deposit RM21