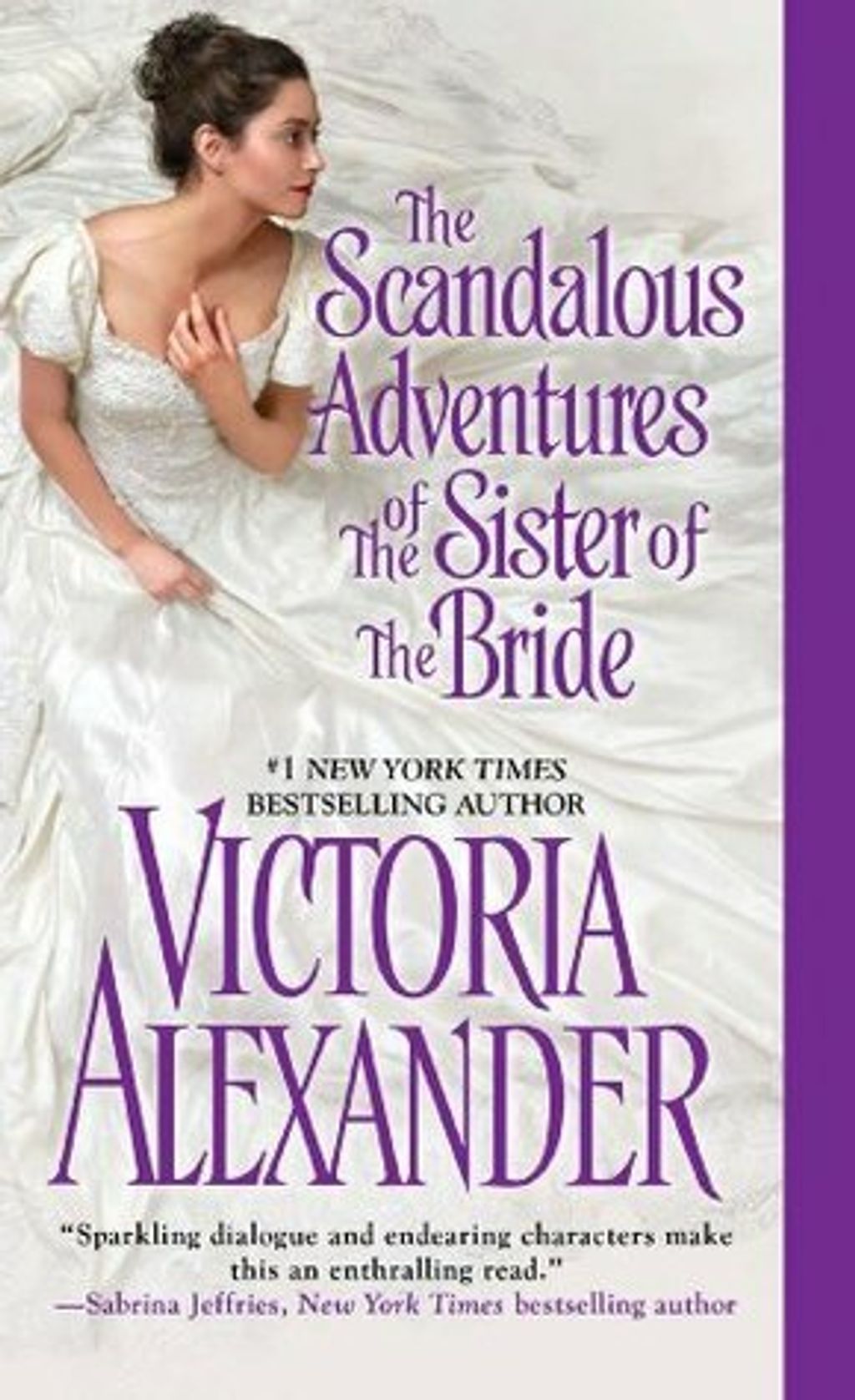 The Scandalous Adventures of the Sister of the Bride (Millworth Manor #3)
by Victoria Alexander
Goodreads rating: 3.63
The bride and groom cordially request the presence of...

The bride's sister, Delilah, the very proper widowed Lady Hargate, and Samuel Russell, the groom's friend, a very eligible, slightly improper bachelor, at their upcoming wedding.

Lady Hargate and Mr. Russell, previously acquainted during one unforgettable night in New York City when caution--and clothing--were thrown to the wind will choose to pretend they have never met before.

The lady plans to avoid love and its complications at all costs.The gentleman intends to change her mind.

Guests are invited to enjoy the many diversions of Millworth Manor--delightful grounds, lavish drawing rooms, secluded corners--and the chance to discover that one night may have been only the beginning.
Rental RM4 + Deposit RM21 . .