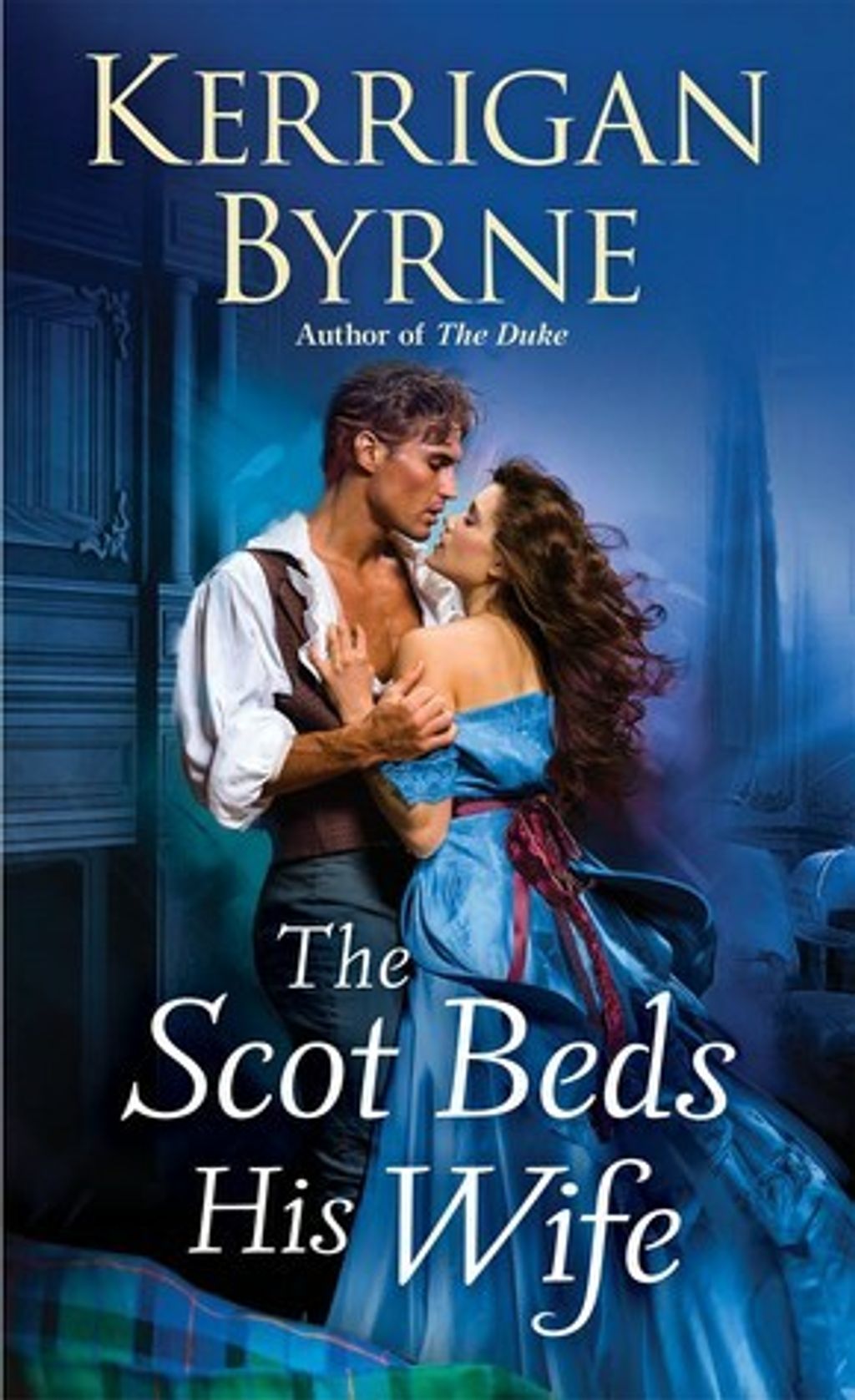 The Scot Beds His Wife (Victorian Rebels #5)
by Kerrigan Byrne
Goodreads rating: 3.87
They're rebels, scoundrels, and blackguards—dark, dashing men on the wrong side of the law. But for the women who love them, a hint of danger only makes the heart beat faster.

Gavin St. James, Earl of Thorne, is a notorious Highlander and an unrelenting Lothario who uses his slightly menacing charm to get what he wants—including too many women married to other men. But now, Gavin wants to put his shady past behind him...more or less. When a fiery lass who is the heiress to the land he wishes to possess drops into his lap, he sees a perfectly delicious opportunity...

A marriage most convenient

Samantha Masters has come back to Scotland, in a pair of trousers, and with a whole world of dangerous secrets from her time spent in the Wild West trailing behind her. Her only hope of protection is to marry—and to do so quickly. Gavin is only too willing to provide that service for someone he finds so disturbingly irresistible. But even as danger approaches, what begins as a scandalous proposition slowly turns into an all-consuming passion. And Gavin discovers that he will do whatever is necessary to keep the woman he has claimed as his own...
Rental RM4 + Deposit RM21