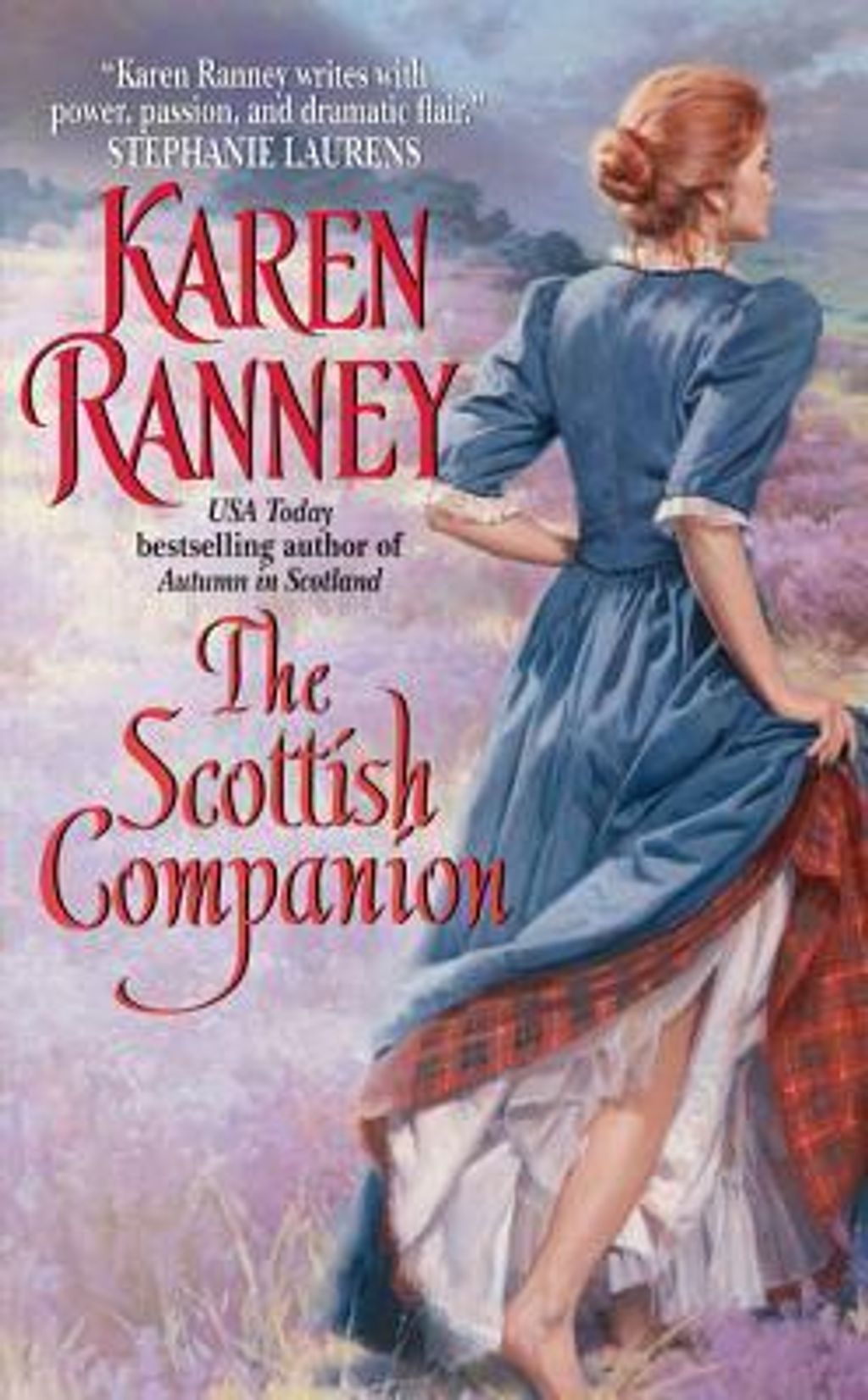 The Scottish Companion
by Karen Ranney
Goodreads rating: 3.53
Desperate for an heir, he hastily chose a fiancée. But it is another woman who sets his heart aflame.

Haunted by the mysterious deaths of his two brothers, Grant Roberson, 10th Earl of Straithern, fears for his life. Determined to produce an heir before it's too late, Grant has promised to wed a woman he has never met. But instead of being enticed by his bride-to-be, Grant can't fight his attraction to the understated beauty and wit of her paid companion.

Gillian Cameron long ago learned the danger of falling in love. Now, as the companion to a spoiled bluestocking, she has learned to keep a firm hold on her emotions. But, from the moment she meets him, she is powerless to resist the alluring and handsome earl.

Fighting their attraction, Gillian and Grant must band together to stop an unknown enemy from striking. Will the threat of danger be enough to make them realize their true feelings?
Rental RM4 + Deposit RM21