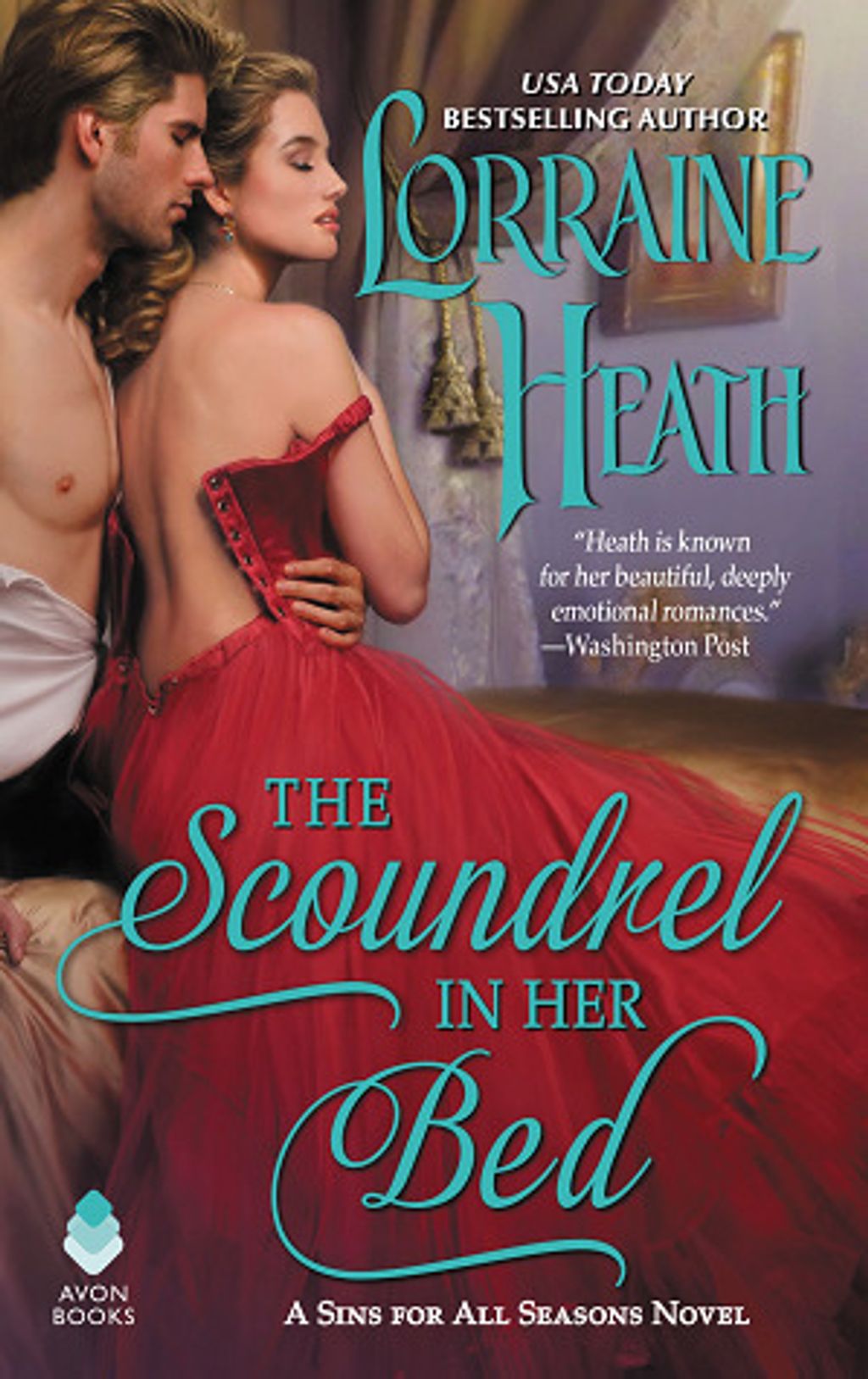 The Scoundrel in Her Bed (Sins for All Seasons #3)
by Lorraine Heath
Goodreads rating: 3.94
The bastard son of a nobleman, Finn Trewlove was a shameful secret raised by a stranger. As Finn came of age, he had secrets, too—the clandestine nights spent with an earl's daughter. But her promise of forever ended in betrayal.

Driven by a past that haunts her, Lady Lavinia Kent seeks redemption in London's underworld, engaged in a daring cause inspired by the young man to whom she gave her innocence, and who then proved himself a scoundrel by abandoning her.

When their paths cross again, they can't deny the yearning and desire that still burns. As they discover the truth behind the deceptions that tore them apart, Finn and Lavinia must fight to reclaim what they've lost, no matter how dangerous—because love is worth the risk...
Rental RM4 + Deposit RM26