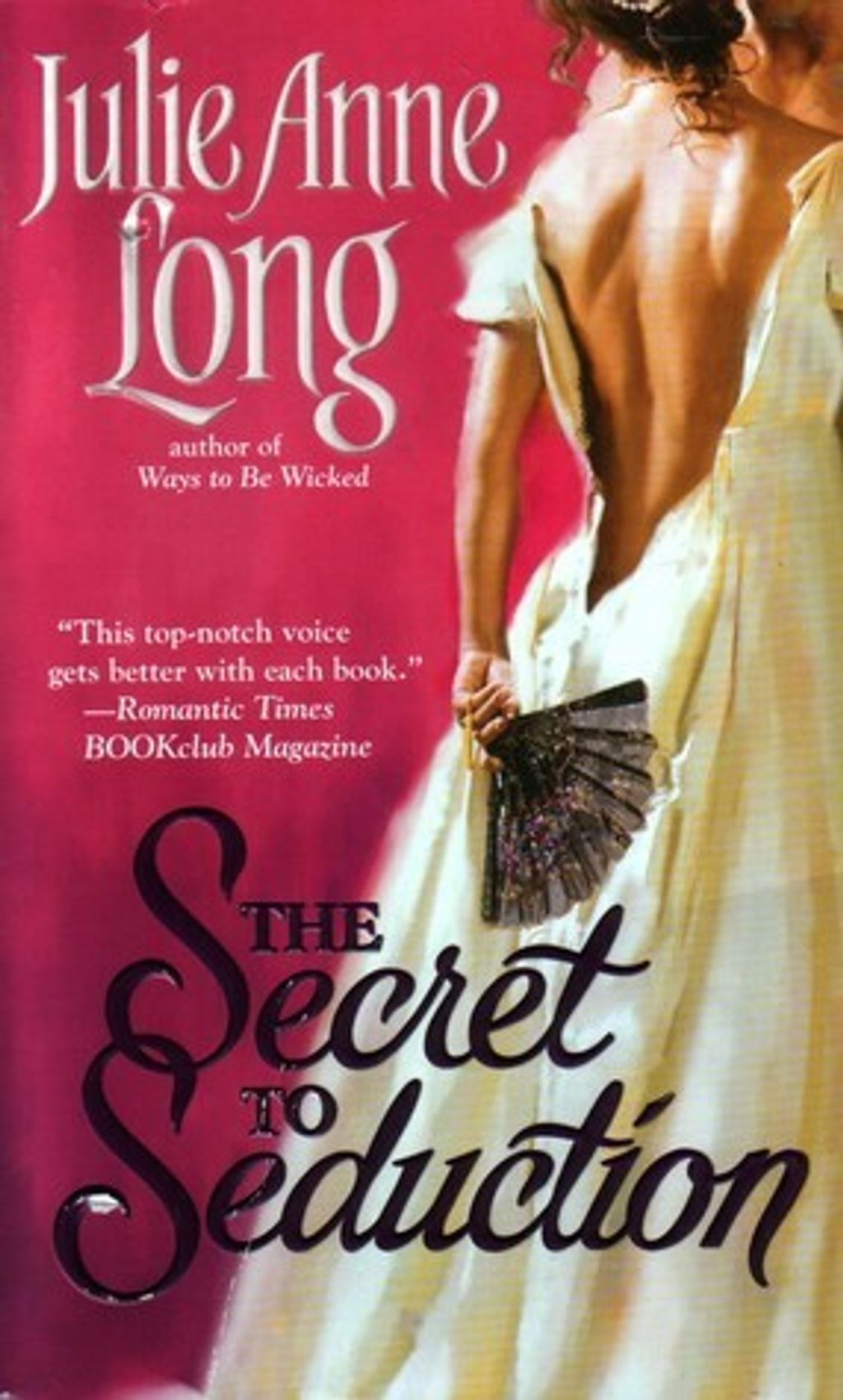 The Secret To Seduction (Holt Sisters Trilogy #3)
by Julie Anne Long
Goodreads rating: 3.86
WANTON!

A vicar's daughter unafraid to control her fate, Sabrina Fairleigh arrives at an exclusive country soiree with marriage in mind. How shocking --- and intriguing --- to discover her host is an infamous ladies' man known for his indecent (and, ah, inspiring) poetry!

WICKED!

They call him The Libertine, and his poetry is just as scandalous --- and irresistible --- as he is. But after one duel too many forces Rhys Gillray, Earl of Rawden, from lively London to his country estate, he's in desperate need of a cure for boredom. And the proper but beautiful vicar's daughter seems like the perfect test of his sensual skills.

WONDROUS!

With wit and wiliness, Rhys strips away Sabrina's defenses. But as he teaches her pleasure, the emotional stakes of their sensual duel go beyond anything Rhys has ever known. For deep in his past lies the missing clue to the crime that destroyed Sabrina's family. And all The Libertine's seductive secrets may not be enough to save their future and their hearts.
Rental RM4 + Deposit RM21