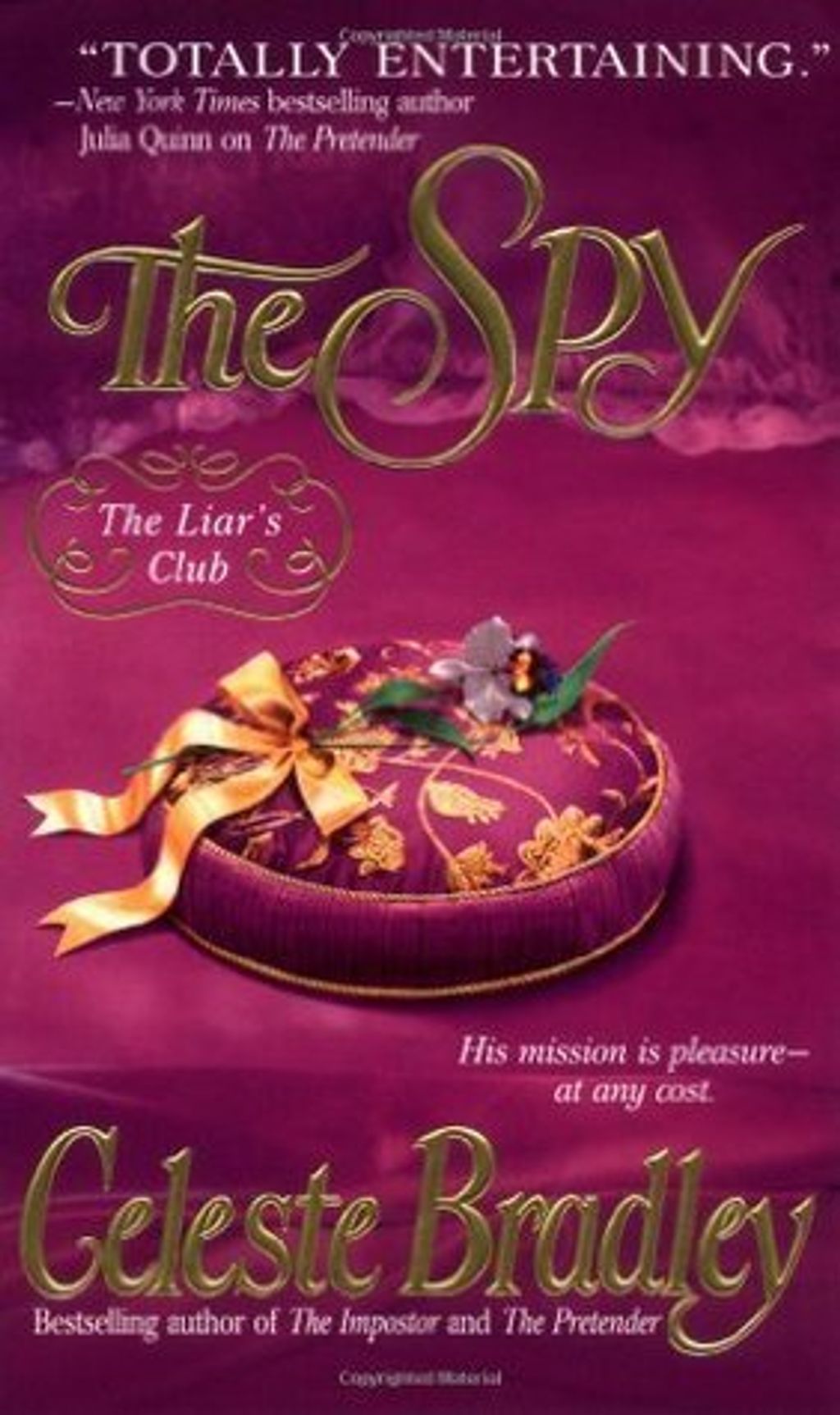 The Spy (Liar's Club #3)
by Celeste Bradley
Goodreads rating: 3.92
RULE #3: NEVER SURRENDER YOUR WILL ...

By day, he is a gentleman with a notorious fondness for games of seduction. By night, he is one of the most skilled saboteurs in the Liar's Club --- a secret group of renegades dedicated to serving the Crow. And while he is willing to risks his life for the good of England, he vows never to put his heart in harm's way ...

THE SPY

James Cunnington has a pressing mission at hand: He must find the daughter of a missing code breaker for the Liar's Club, a man suspected of turning traitor for Napoleon. Time is of the utmost concern. While it is evident that his ward's new tutor has something to hide, James is unaware that the woman he seeks now resides under his very roof ...

Desperate and near destitute, Phillipa Atwater must don gentlemen's clothing to pass herself off as a scholarly young tutor. Her clever --- if itchy --- disguise allows her time to pursue her quest to find her father, ruthlessly abducted by French spies. Closely guarding the cryptic notebook he entrusted to her care, she senses danger all around her --- even in the home of her roguishly handsome new employer, James Cunnington. Now Phillipa is about to discover that desire can be as lethal as a well-aimed bullet ...
Rental RM4 + Deposit RM21