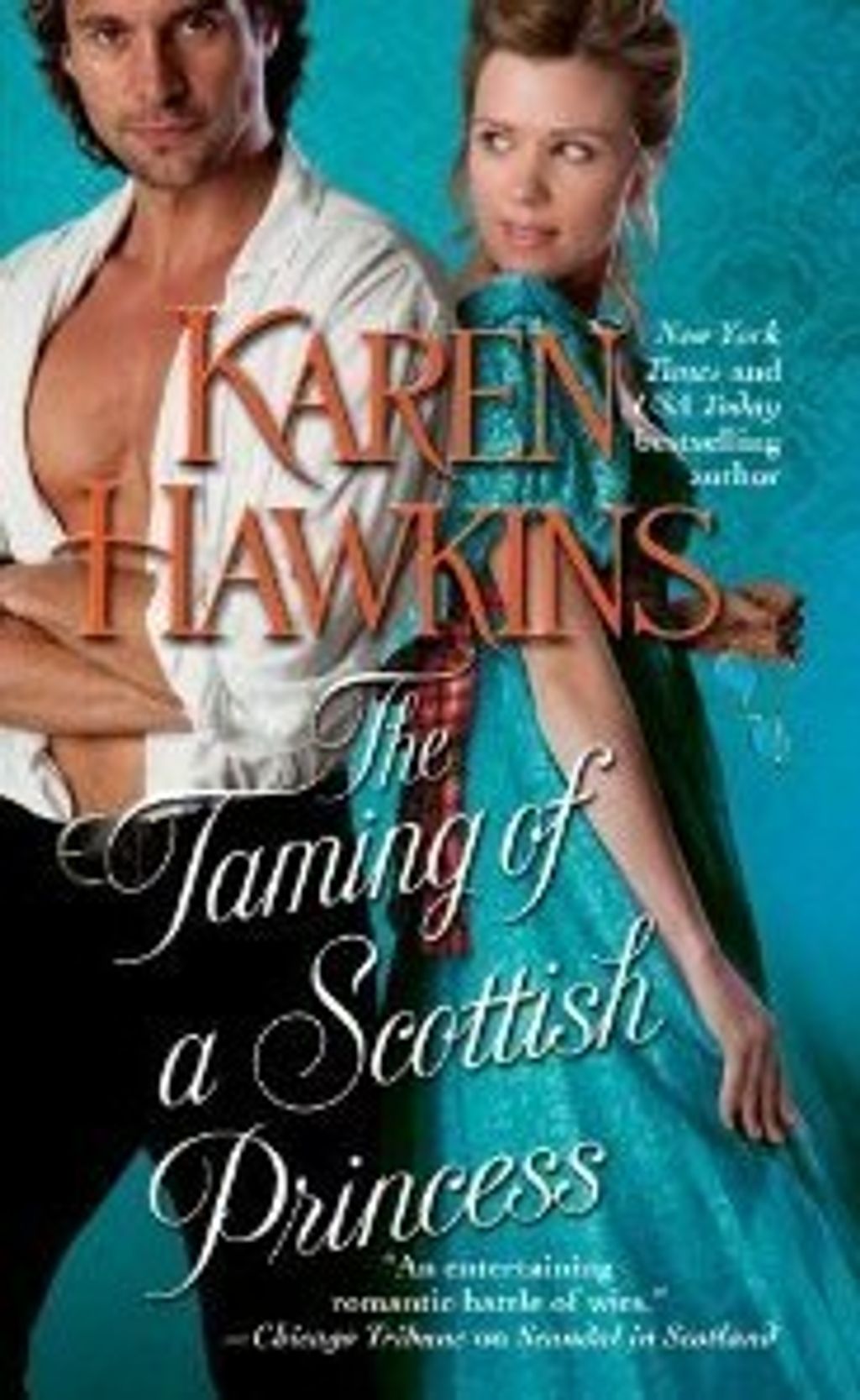 The Taming of a Scottish Princess (Hurst Amulet #4)
by Karen Hawkins
Goodreads rating: 3.91
The mystery of the Hurst Amulet is revealed! Karen Hawkins pits a world-renowned explorer against his strong-willed assistant as they pursue a long-lost treasure.

A DETERMINED EXPLORER

When famed Egyptologist Michael Hurst discovers that the infamous Hurst Amulet is hidden in Scotland, he insists his trusted assistant, Miss Jane Smythe-Haughton, accompany him north. Strangely, the usually unflappable Jane seems perturbed by their destination—the mysterious Isle of Barra. A fascinated Michael watches as his staid assistant transforms, revealing intriguing layers of mystery and vulnerability. Could he be about to uncover not one, but two, precious treasures?

A DAUNTLESS PRINCESS

Once her clan's princess, Jane fled Barra years ago to avoid a forced marriage. Since then, she has made her living as efficient Miss Smythe-Haughton—the perfect (and highly paid) assistant. Now she must confront her secrets . . . including her feelings for her irascible employer, too-handsome-for-his-own-good Michael Hurst.

A PERILOUS PLEASURE

Others are also searching for the missing amulet, however. Can Jane and Michael learn to trust each other in time to solve two riddles: the location of the Hurst Amulet, and the meaning of the vivid passion flaring between them?
Rental RM4 + Deposit RM21