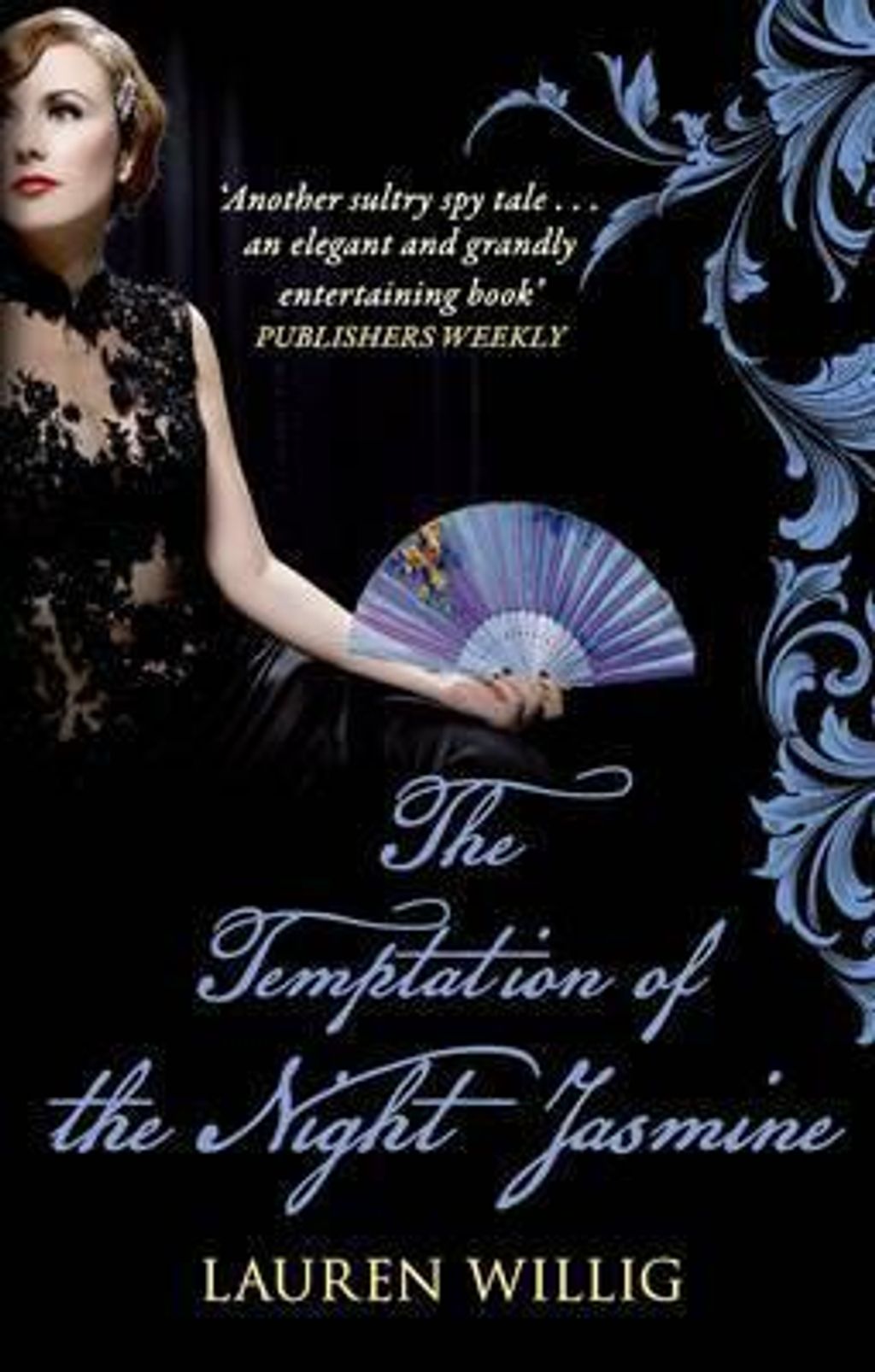 The Temptation of the Night Jasmine (Pink Carnation #5)
by Lauren Willig
Goodreads rating: 3.77
After years abroad, Robert, Duke of Dovedale, has returned to England to avenge the murder of his mentor. To uncover the murderer's identity, he must infiltrate the infamous, secret Hellfire Club. But the Duke has no idea that an even more difficult challenge awaits him-in a mistaken, romantic-minded young lady.

Charlotte Lansdowne wistfully remembers the Robert of her childhood as a valiant hero among men. Too aware of his own flaws, Robert tries to dissuade Charlotte from her delusions, even as he finds himself drawn to her. When Charlotte takes up a bit of espionage-investigating a plot to kidnap the King-Robert soon realizes that she is more than the perfect partner in crime.

In the present day, the researching narrator fears her new boyfriend Colin is continuing the family tradition of spying.
Rental RM4 + Deposit RM21