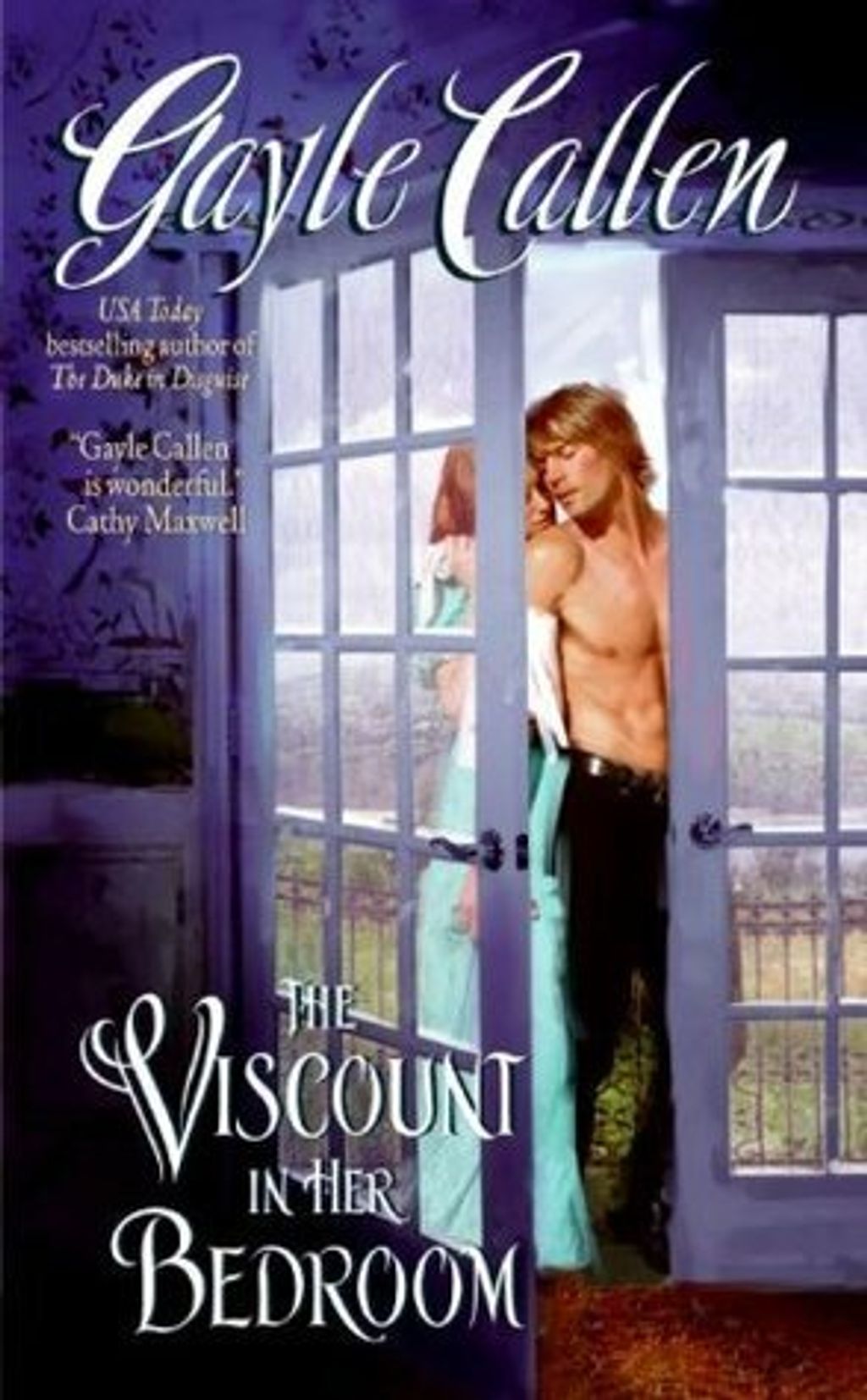 The Viscount in Her Bedroom (Sisters of Willow Pond #3)
by Gayle Callen
Goodreads rating: 3.86
She never knew the true meaning of desire until she was tempted by...The Viscount in Her Bedroom.

When all hope seems lost...

Louisa Shelby's carefree life of elegant balls and beautiful frocks ended when her father died, leaving her penniless. With no hope of securing a proper marriage, the vivacious young miss accepts a position as a companion to an elderly viscountess. But temptation in a most unexpected guise awaits Louisa in the dowager's home...
Once, Simon Wade was London's most eligible bachelor and most able seducer. But a tragic accident forced him into seclusion, away from prying eyes and questions. He thought he'd never again experience the tender touch of a beautiful woman. But while he yearns to hold the enchanting Louisa and taste the intoxicating nectar of her kiss, he will accept no woman's pity.

Louisa never desired a man the way she burns for Simon. And now her chance at happines may rest in her ability to convince the stubborn viscount that her passion is real...and her love is true.
Rental RM4 + Deposit RM21