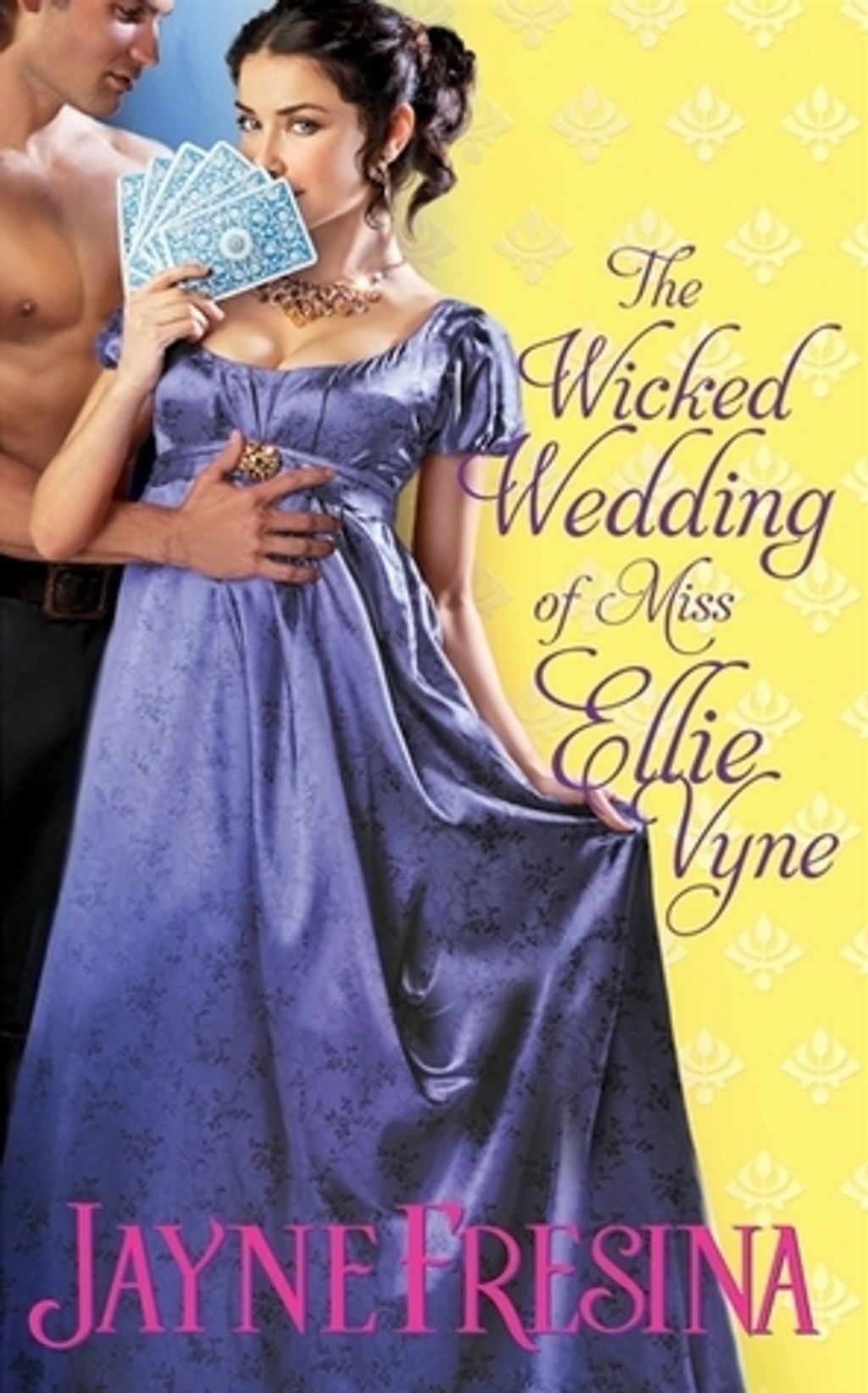 The Wicked Wedding of Miss Ellie Vyne (Sydney Dovedale #2)
by Jayne Fresina
Goodreads rating: 3.67
Catch me if you can. —E.V.

When a scandalous lady...

By night Ellie Vyne fleeces unsuspecting aristocrats as the dashing Count de Bonneville. By day she avoids her sisters' matchmaking schemes and dreams up torments for her childhood nemesis—the arrogant, far-too-handsome-for-his-own-good James Hartley. Her latest prank: "winning" the Hartley diamonds in a card game from James' mistress.

Steals from a notorious rake...

James finally has a lead on the thieving Count de Bonneville, tracking him to a disreputable inn. He bursts in on none other than the brazen, irritating, nearly naked Ellie Vyne. Convinced she is the count's mistress, James decides it's best to keep his enemies close. Very close. He must get those diamonds back, and seducing Ellie will be the perfect bait.

It can only end in a wicked wedding...
Rental RM4 + Deposit RM21