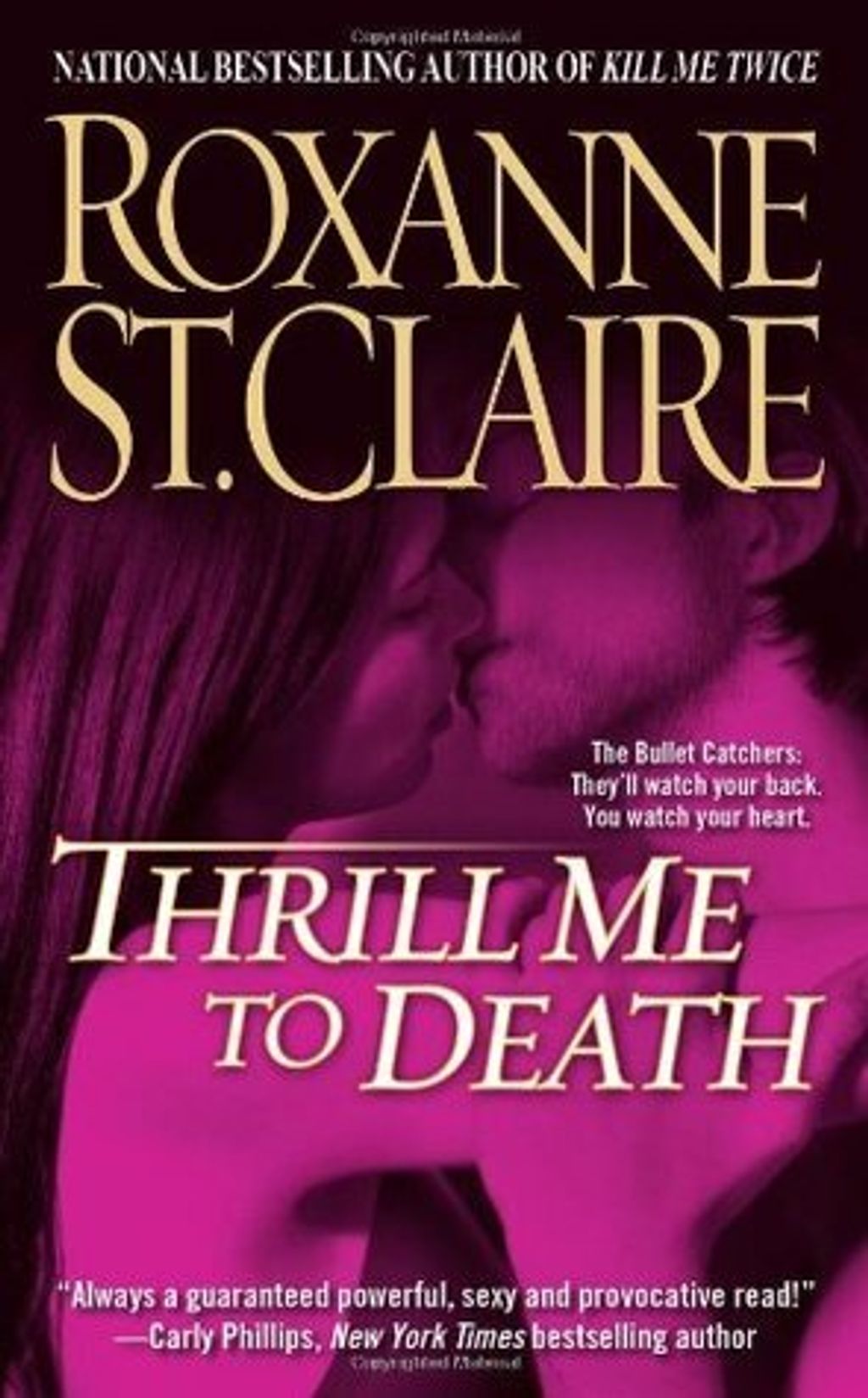 Thrill Me to Death (Bullet Catcher #2)
by Roxanne St. Claire
Goodreads rating: 4.03
A hot-blooded bodyguard. An heiress worth a cool billion. And one dangerous attraction....

HE KNOWS ALL HER SECRETS...

Max Roper never lets emotion get in the way of his job -- not since the tragic shooting that killed his fiancée's father. Now the former DEA agent is a Bullet Catcher, and he's managed to block out Cori's bitter goodbye -- and their sizzling passion. Those dangerous desires come back with a vengeance when Max is assigned to protect a recently widowed heiress: who turns out to be Cori. But Max must also discover his ex's dark secret...and they both know she can't hide anything from him.

...AND HOW TO USE THEM AGAINST HER

Her luxury lifestyle suggests that Cori has gone from being a trophy wife to a merry widow, but nothing could be further from the truth. Suspicious of her billionaire husband's sudden death, she hires a bodyguard. But her protector is the one man who can melt her every defense -- the one man she blames for her deepest sorrow, the one man whose six-feet four-inches of solid muscle ignites reckless passion in her. And as they close in on a killer who hides in plain view, their high-stakes affair could cost her everything...including her life.
Rental RM4 + Deposit RM21