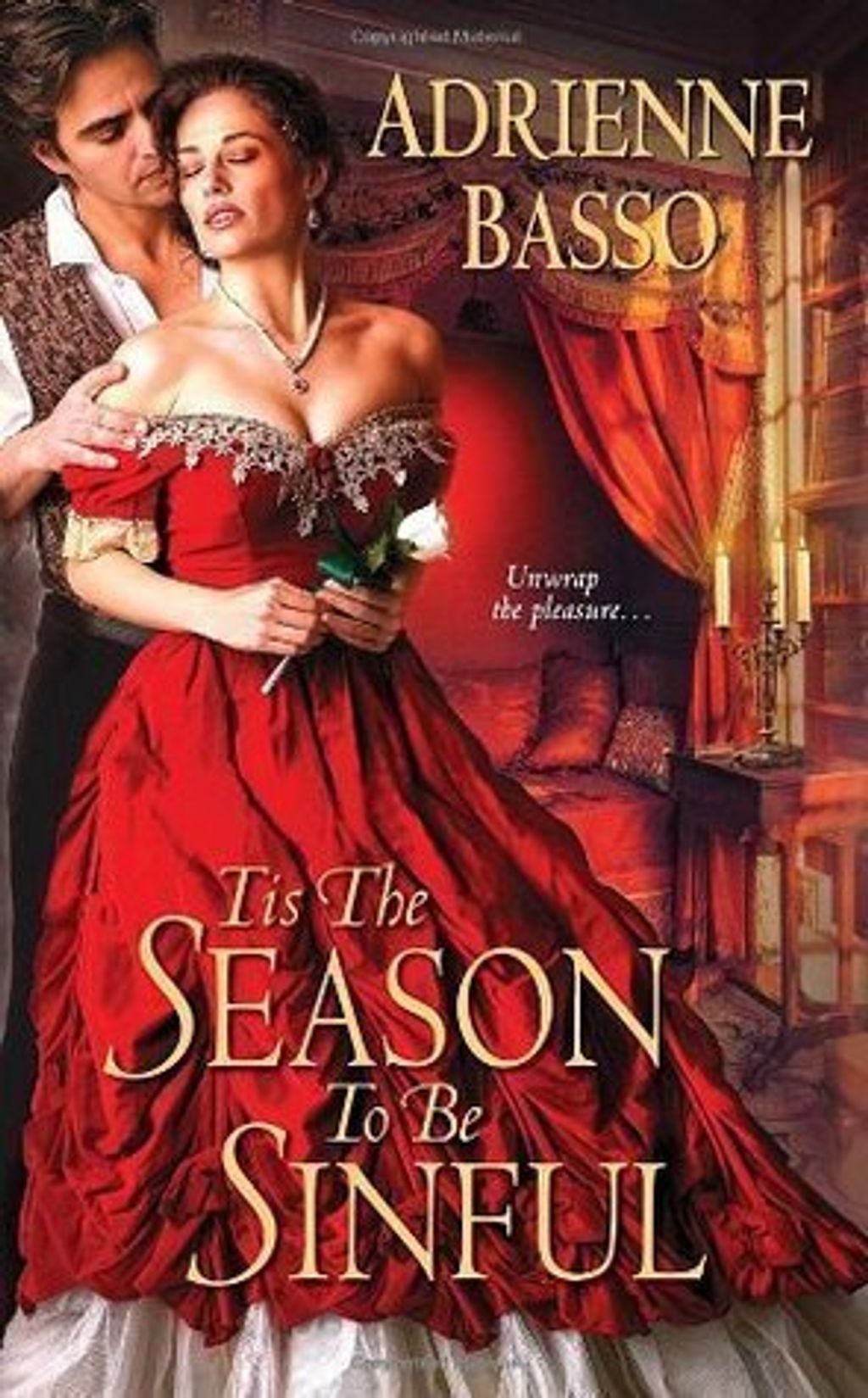 Tis the Season to Be Sinful
by Adrienne Basso
Goodreads rating: 3.56
The Season For Surprises. . .

Juliet Wentworth knew what she was getting into: a marriage of convenience that will save her estate and protect her family long into the future. But she wasn't expecting to find the passion of a lifetime in her new husband's arms. After just one night, Juliet knows a marriage in name only will never be enough. . .

The Season For Seduction. . .

Richard Harper's beautiful new bride has him reeling with desire--and running for cover. After all, falling in love was never part of the bargain. Yet when Christmastime celebrations bring him back to their country manor and back into Juliet's arms, Richard finds his wife is determined--and all too able--to win over his heart, one kiss at a time. . .
Rental RM5 + Deposit RM20