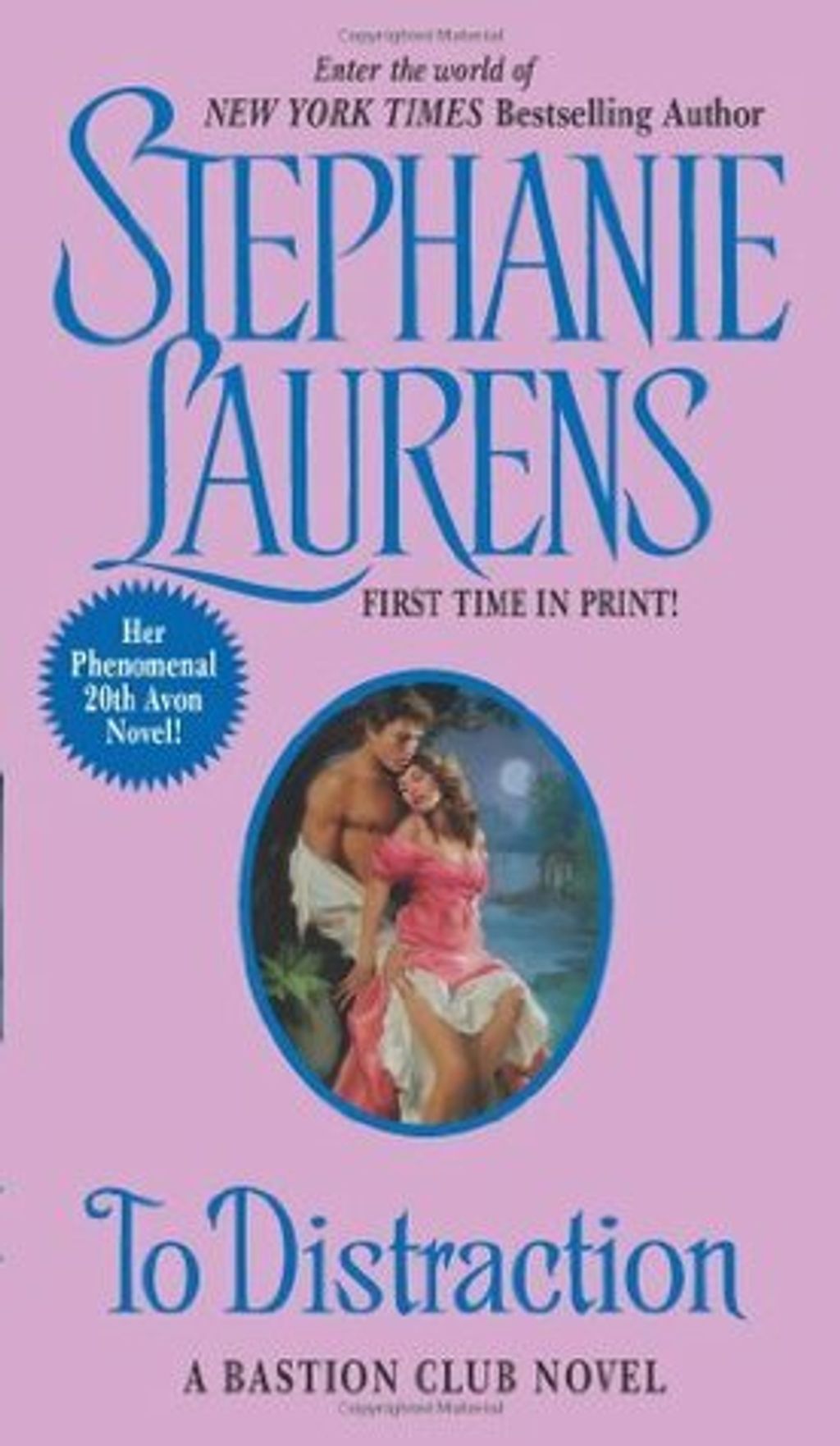 To Distraction (Bastion Club #5)
by Stephanie Laurens
Goodreads rating: 4.04
The gentlemen of the Bastion Club have proven their courage while fighting England's enemies, but nothing has prepared them for dealing with that most formidable of challenges: the opposite sex.
Deverell, Viscount Paignton, is in desperate need of a wife. Unmoved by the matchmaking "herd", he seeks help from his aunt, who directs him to a lady she vows is perfect for him. Dispatched to a country house party to look the lady over, he discovers her not swanning about among the guests but with her nose buried in a book in the library.
Phoebe Malleson is tempted to distraction by Deverell, but marrying him isn't part of her plan. Moved by an incident in her past, Phoebe has a secret cause to which she's committed. Unfortunately, telling Deverell to go away doesn't work, and he quickly learns of her secret. But someone powerful has her cause targeted for destruction - and her in their sights. Phoebe must accept Deverell's help…though the cost to them both might be dear - and deadly.
Rental RM4 + Deposit RM21