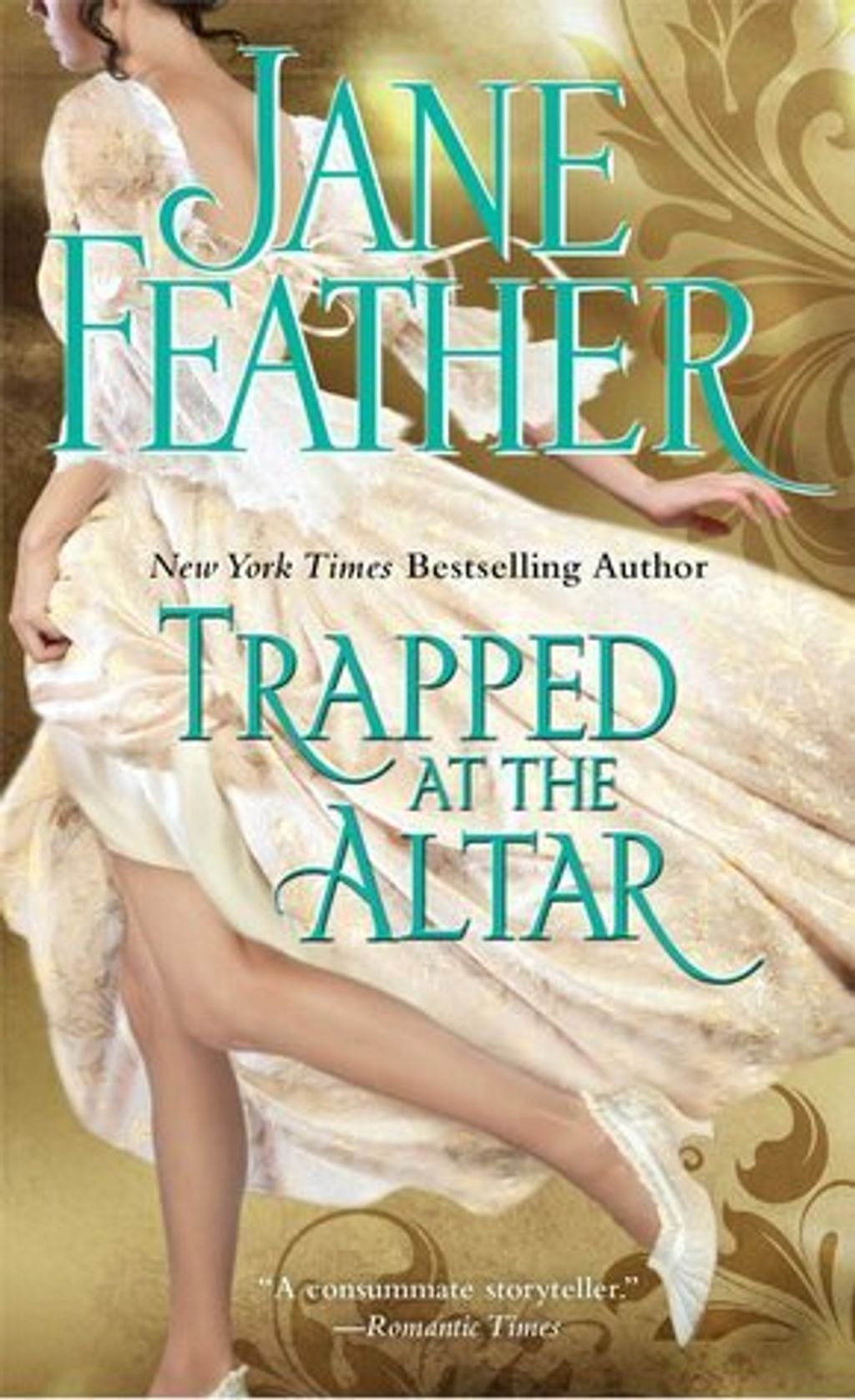 Trapped at the Altar (Trapped #1)
by Jane Feather
Goodreads rating: 3.09
A lovely young woman is forced into marriage to unite two families—and discovers a most unexpected desire...

Headstrong Ariadne Daunt is convinced she loves handsome Gabriel Fawcett, but her grandfather has other plans for her. He decrees that she marry Ivor Chalfont, thus forging a powerful alliance between the two warring families who share ownership of their valley. Given no time to plot an escape, Ari finds herself standing reluctantly at the altar, swearing to honor and obey a man who is not her choice.

Ivor has treasured Ari as a friend ever since he was brought to the valley as a child, but now he feels a man's desires. He longs to take the beautiful young woman to his bed and make their marriage more than an empty vow. Ari may believe she loves another man, but Ivor believes otherwise—and he will not rest until he gains her heart, her trust . . . and her passion.
Rental RM4 + Deposit RM21