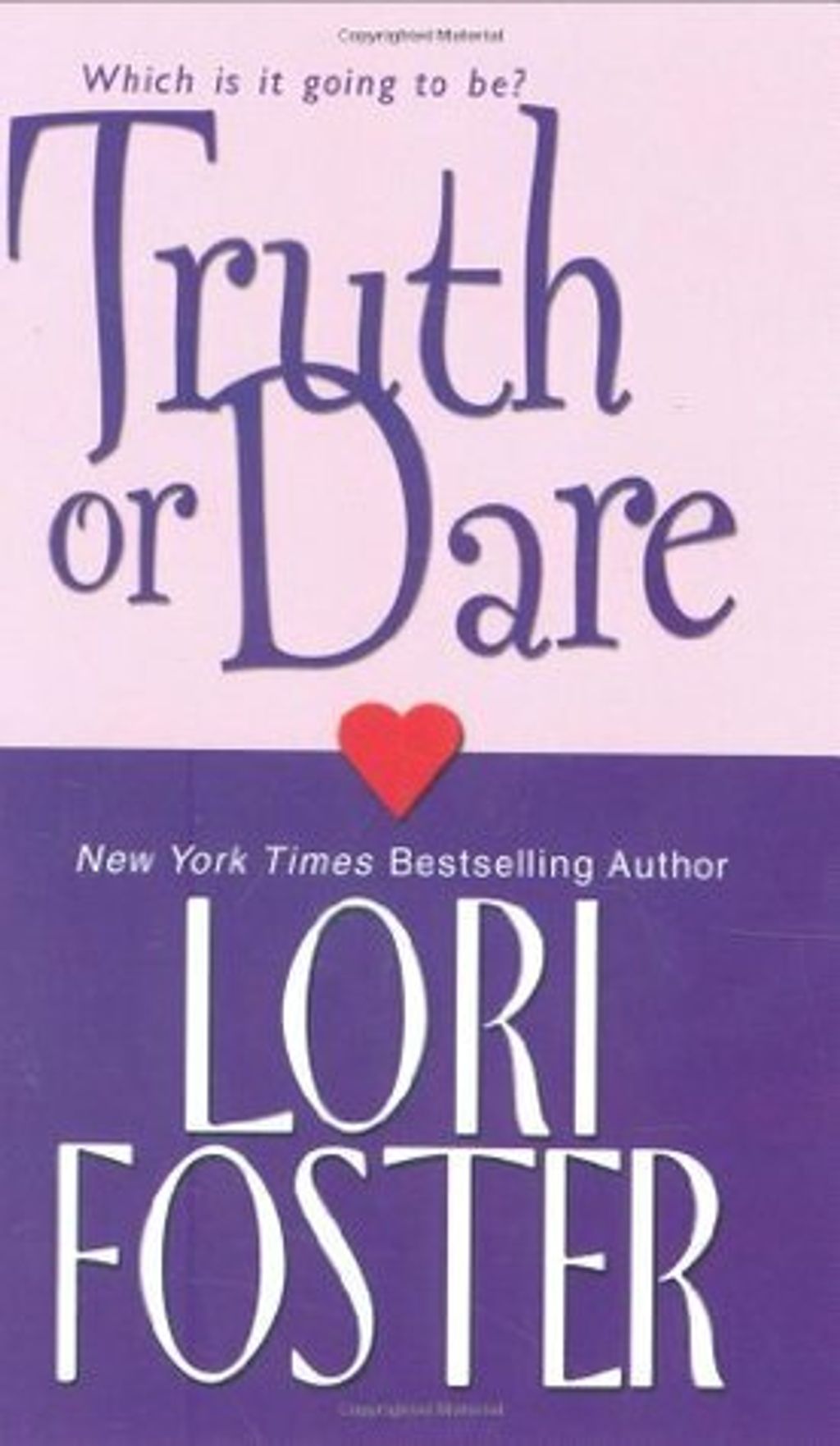 Truth or Dare (Brava Girlfriends #1-3)
by Lori Foster
Goodreads rating: 3.98
Three best friends find this is one game you might never outgrow . . . Truth Or Dare

Satisfy Me
Asia Michaels and her friends find themselves tantalized by a quiet new arrival in their small town--and by its possibilities. One thing leads to another as truth leads to dare, and Asia's in the arms of a man who gives her answers to all of the questions she could never ask . . .

Indulge Me
Shy Becky Harte has a private wild side. But she never thought she'd run into a secret crush like George Westin while buying some rather surprising items. George is more than intrigued at her purchases and would love to show the blushing Becky a thing or two. But it's George who becomes the student when Becky starts calling the shots . . .

Drive Me Wild
Assertive Erica Lee is used to having the upper hand in business, her love life--everything. On a dare, she boldly approaches hunky, mischievous Ian Conrad with a scandalous proposal. Ian isn't intimidated in the least by Erica--and he's been hoping for just this opportunity. Seems like Erica might have finally met a man who can keep up with her . . .
Rental RM4 + Deposit RM21