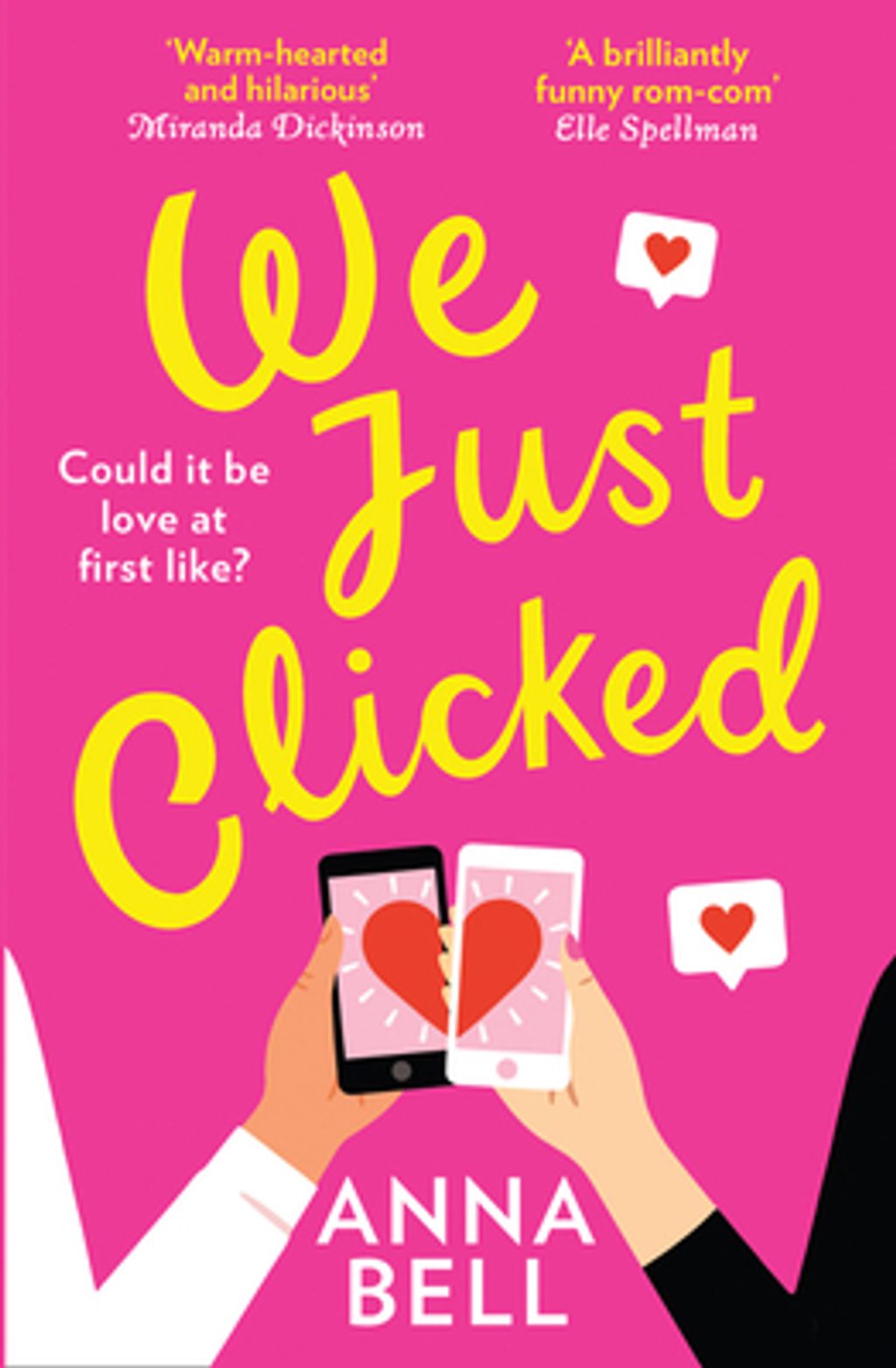 We Just Clicked
by Anna Bell
Goodreads rating: 3.70
Izzy's always played by the rules. But now, it's time to break them…

Izzy Brown has always dreamed of making it big on Instagram, but her followers just aren't growing. So when her colleague and fellow 'influencer' Luke suggests they fake date to boost their profiles, Izzy says yes – against her better judgement. Now Izzy's profile shows a confident, glamorous thirty-something with the perfect boyfriend, and her followers are shooting up by the thousands.

So what if behind the scenes, things are a little different? Izzy can't stop bickering with Luke, his habit of checking his quiff in EVERY SINGLE mirror is driving her insane, and she's hiding a secret heartache. But everyone tells a few fibs on social media, right?

Then Izzy runs into Aidan, the mysterious stranger who saved her the day her world fell apart two years ago – and major sparks start to fly. Izzy's sure she can have the online success she's always dreamed of, whilst falling in love in real life. After all, Aidan doesn't use social media… what could possibly go wrong?
Rental RM4 + Deposit RM21