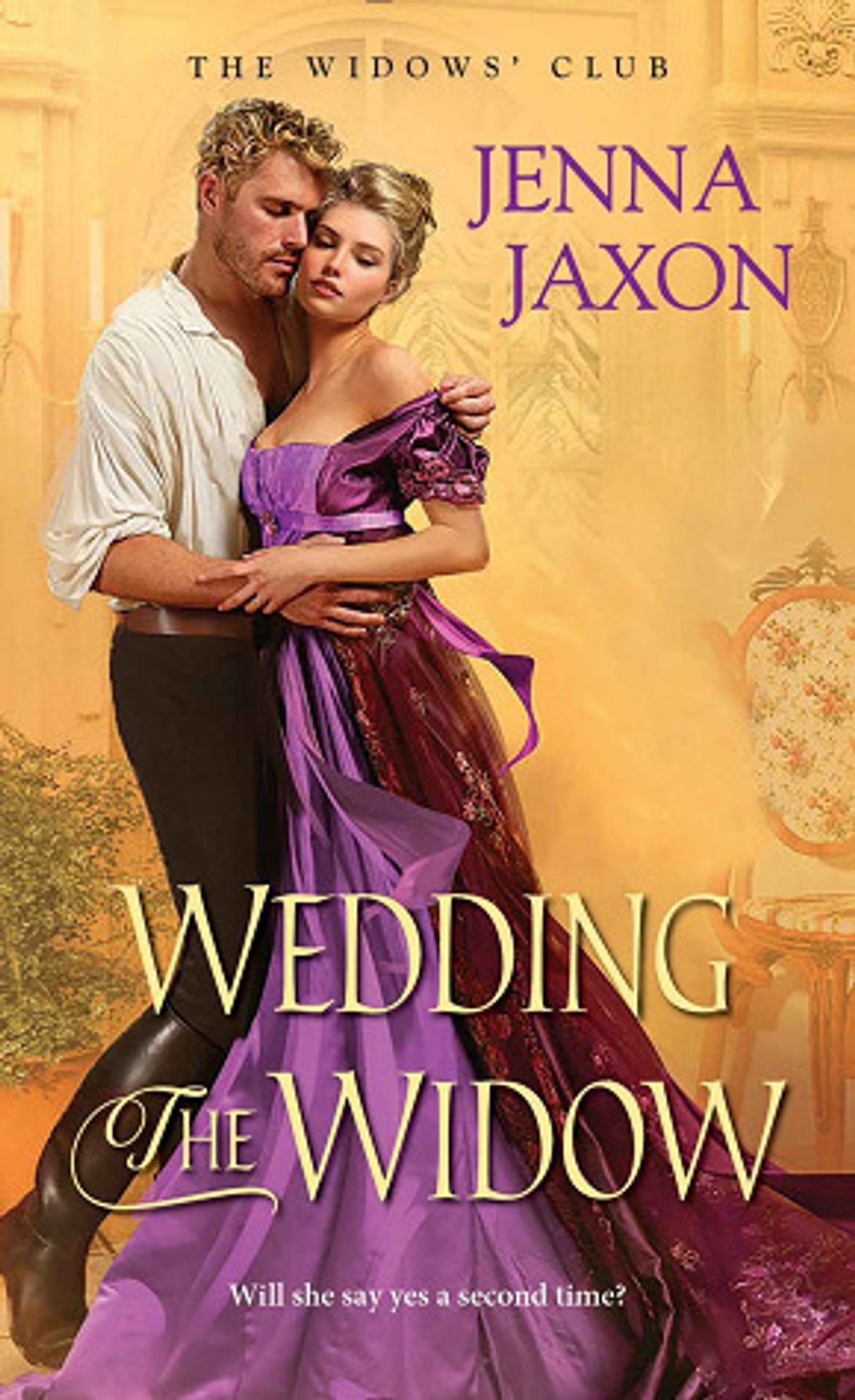 Wedding the Widow (The Widows' Club #2)
by Jenna Jaxon
Goodreads rating: 3.85
Widowed by the Battle of Waterloo, the ladies of Lyttlefield Park are reentering London society, where they'll learn how to live—and love—again...

Of all the widows of Lyttlefield Park, Elizabeth Easton seems least likely to remarry. Though many gentlemen would love to get to know the charming Mrs. Easton better, she is devoted to the memory of her late husband. Which is why she's so shocked to be overtaken by passion during a harvest festival, succumbing to an unforgettable interlude with the handsome Lord Brack.

After enduring years of war, Jemmy, Lord Brack, plans to defer matrimony in favor of carefree pleasure. But who could resist a lifetime with Elizabeth Easton, a woman as marvelously sensual as she is sweet? Yet despite their mutual desire, she refuses to consider his proposal. With scandal looming, and their families bitterly opposed to the match, Jemmy must find a way to convince Elizabeth to risk her wary heart on him—and turn one infamous night into forever.
Rental RM4 + Deposit RM21