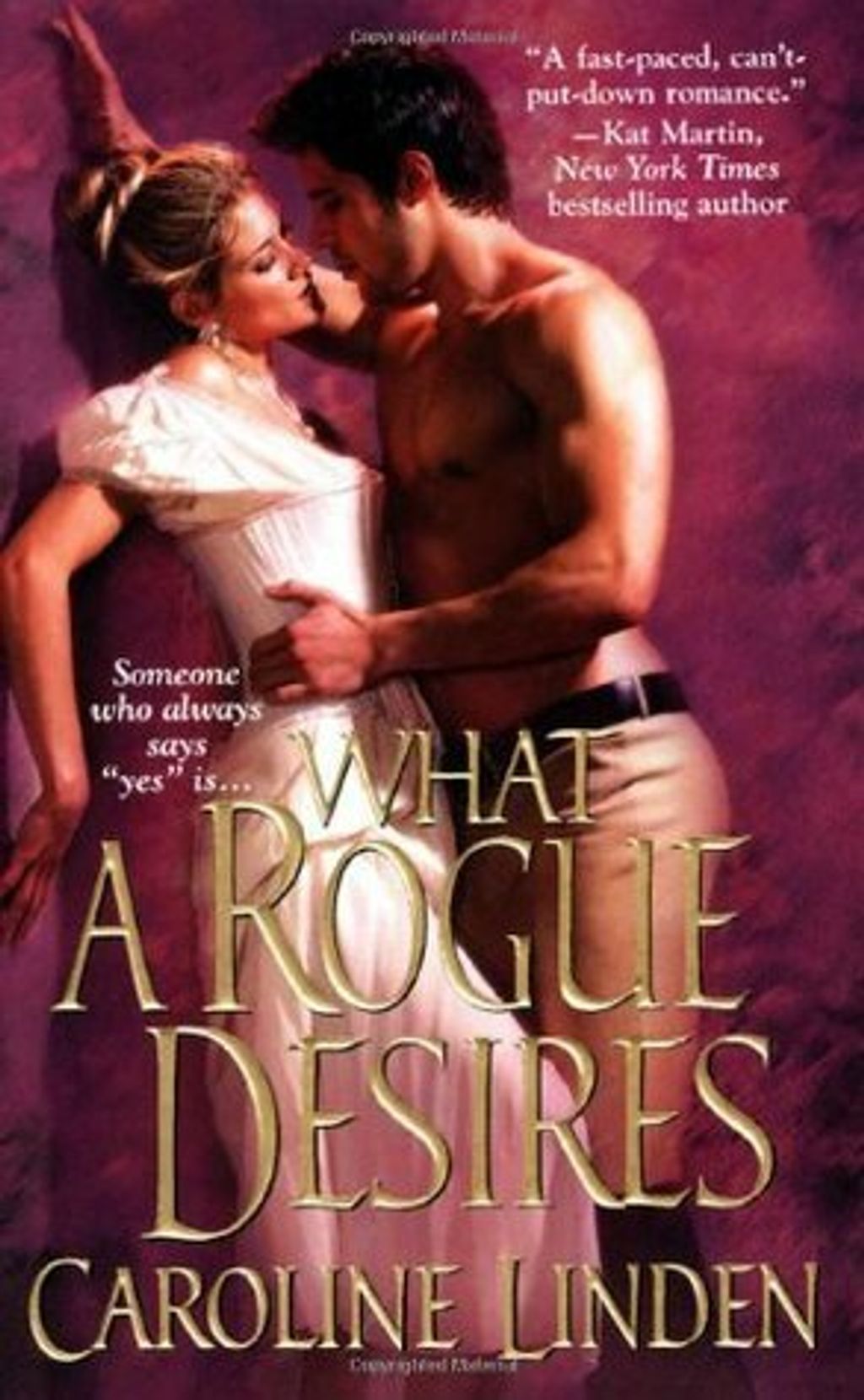 What a Rogue Desires (Reece Family Trilogy #2)
by Caroline Linden
Goodreads rating: 3.64
A gentleman and a very improper lady are bound together by a passion that crosses the line between upper class and underworld in Caroline Linden's daring new romance...

After a wayward youth, David Reece, the youngest scion in a noble family, has been called one of the most scandalous rogues of the ton. What he wants to be called is trustworthy and a true gentleman. To prove he has reformed, he's agreed to watch over his absent brother's estate and signet ring. All is going swimmingly until highwaymen waylay his coach and steal that precious ring.

Street orphan Vivian Beecham has grown up a pickpocket, and a very pretty one indeed. Now she and her brother have reluctantly graduated to highway robbery. And handsome David Reece has become their victim—until he tracks her down and makes her his prisoner. Locked in a spare bedroom, Vivian vows to hate her captor. Instead she becomes a former rogue's greatest challenge: the object of a passionate seduction. But David and Vivian are playing a dangerous game in which forbidden love is a wild card.
Rental RM4 + Deposit RM21