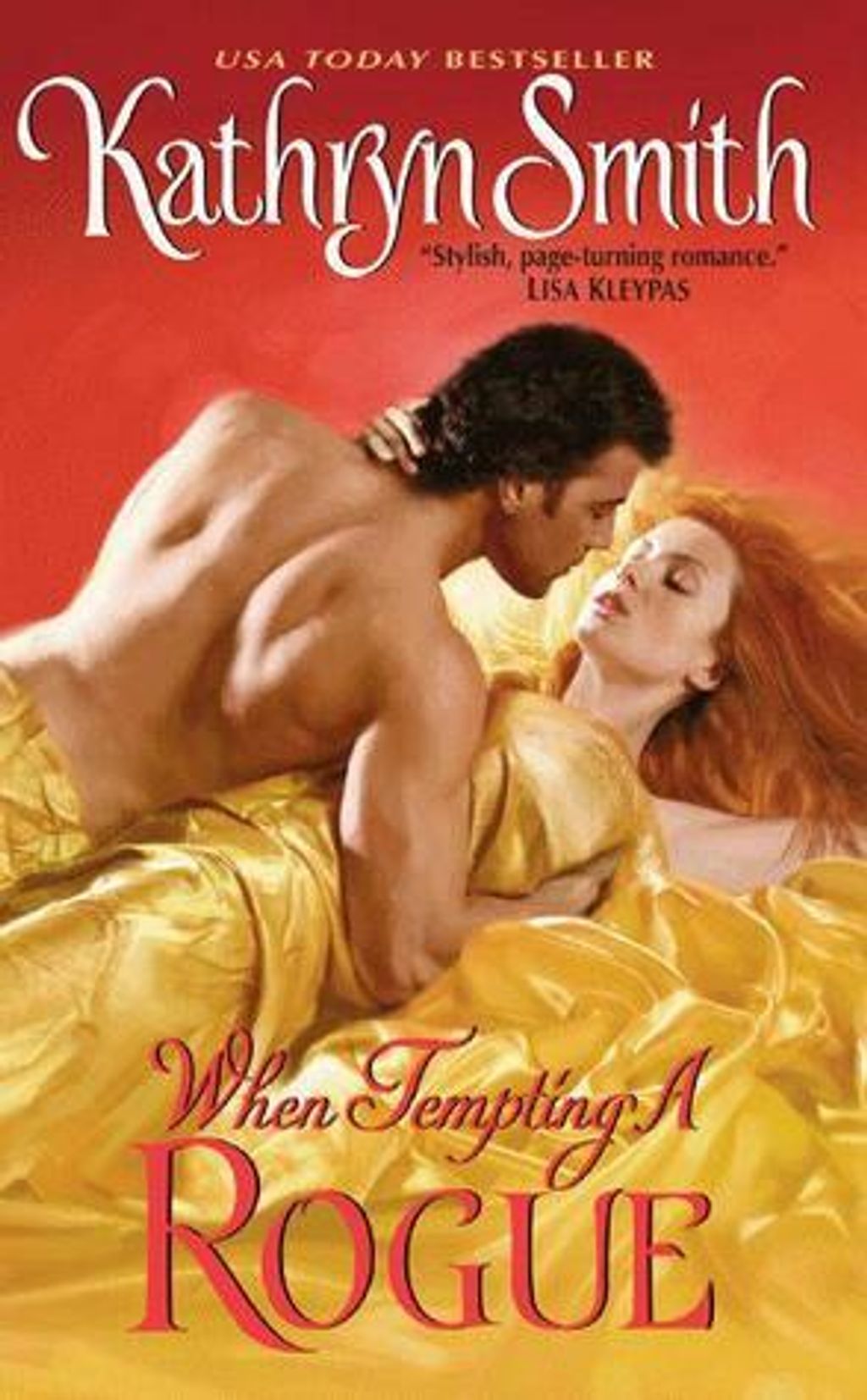 When Tempting a Rogue (Victorian Soap Opera #3)
by Kathryn Smith
Goodreads rating: 3.64
A lady must always guard her heart...when tempting a rogue.

In the glittering ballroom of London's most exclusive gentleman's club no one is more powerful than its mysterious proprietress, Vienne La Rieux. A shrewd businesswoman, Vienne treasures her hard-won independence and has her eye on a prize that could make her England's richest woman... until the only threat to her heart arrives, sending her controlled world into chaos.

Lord Trystan Kane is as familiar with success as he is with the exquisite Vienne. She's the lover he's never forgotten, and so, when an opportunity arises that would make them partners once again, he takes it. But Trystan has underestimated the enduring power of the chemistry that originally sparked their passion. And with an enemy watching from the shadows, any attempt to mix business with pleasure could have disastrous consequences.
Rental RM4 + Deposit RM21