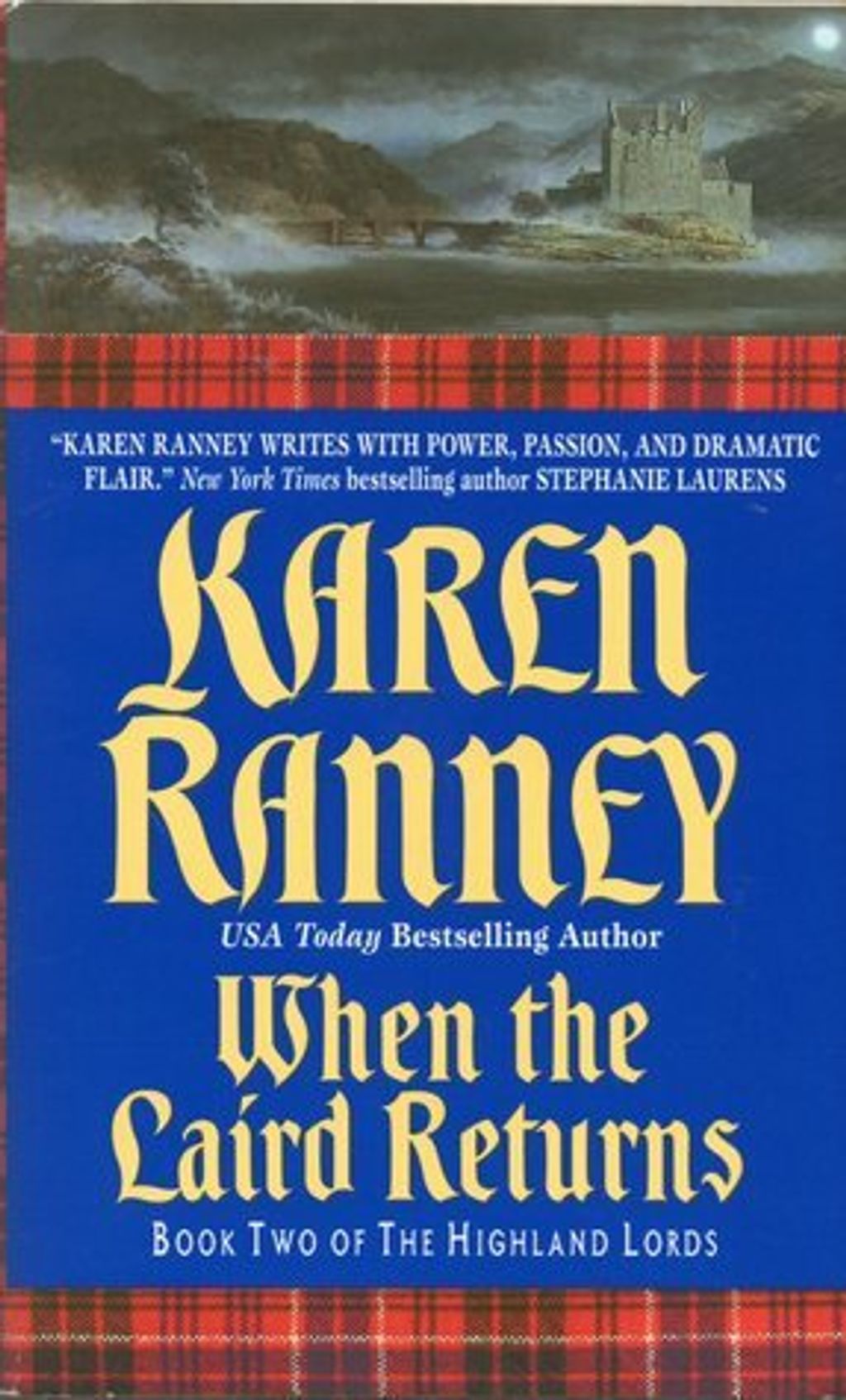 When the Laird Returns (The Highland Lords #2)
by Karen Ranney
Goodreads rating: 3.90
A Marriage He Never Wanted

Though a descendant of proud Scottish lairds, Alisdair MacRae had never seen his ancestral Highland estate—nor imagined that he'd have to marry to reclaim it! But the unscrupulous neighboring laird Magnus Drummond has assumed control of the property—and he will relinquish it only for a king's ranson.. and a groom for his daughter Iseabal! Alisdair ever thought to give up the unfettered life he loves—not even for a bride with the face of an angel and sensuous grace that would inflame the desire of any male.

A Passion They Never Dreamed

Is Iseabal to be a bride without benefit of a courtship? Though she yearns for a love match, the determined lass will gladly bind herself to Alisdair if he offers her an escape from her father's cruelty. This proud, surprisingly tender stranger awakens a new fire inside her, releasing a spirit as brave and adventurous as his own. Alisdair feels the heat also, but can Iseabal win his trust as well as his passion—ensuring that both their dreams come true... now that the laird has returned?
Rental RM4 + Deposit RM21