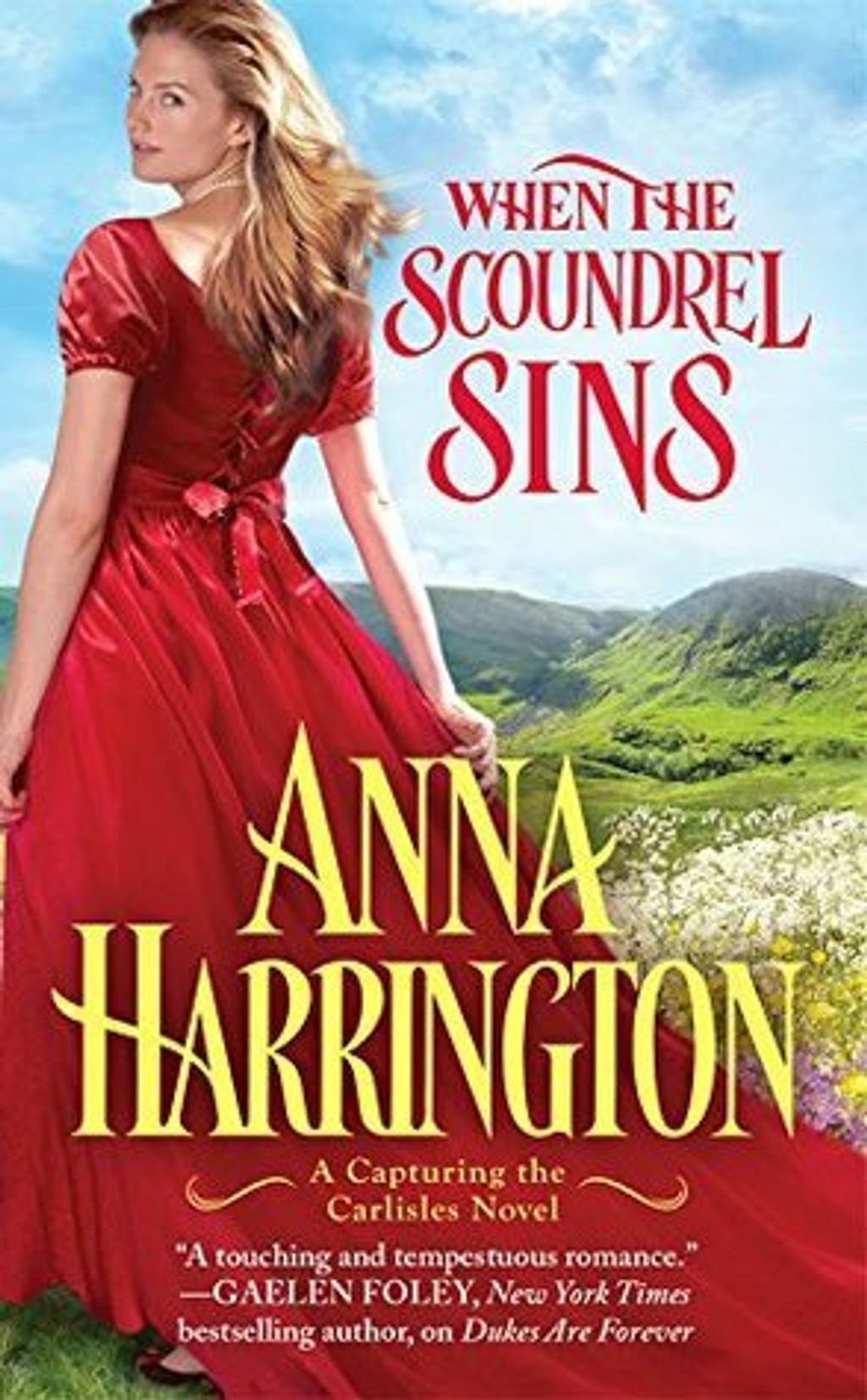 When the Scoundrel Sins (Capturing the Carlisles #2)
by Anna Harrington
Goodreads rating: 3.75
A MOST INDECENT PROPOSAL

Annabelle Green needs a husband-and quickly. To inherit the only home she's ever known, she must be married by her twenty-fifth birthday. But finding a suitor has been next to impossible after a reckless rogue named Quinton Carlisle seduced her into a scandalous midnight tryst. Her reputation in ruins, Belle now needs a rather large favor. And she knows just who to turn to . . .

Quinn can hardly believe that the shy bookish girl he teased as a child has grown into such a brazen beauty. The very idea of marrying Belle to right the wrongs of his past is downright shocking . . . and deliciously tempting. Too bad marriage, convenient or otherwise, is the last thing Quinn wants. He'll help Belle find a husband and be on his way. But if he can't control his attraction to the bride-to-be, this marriage could go up in flames-of wicked desire.
Rental RM4 + Deposit RM21