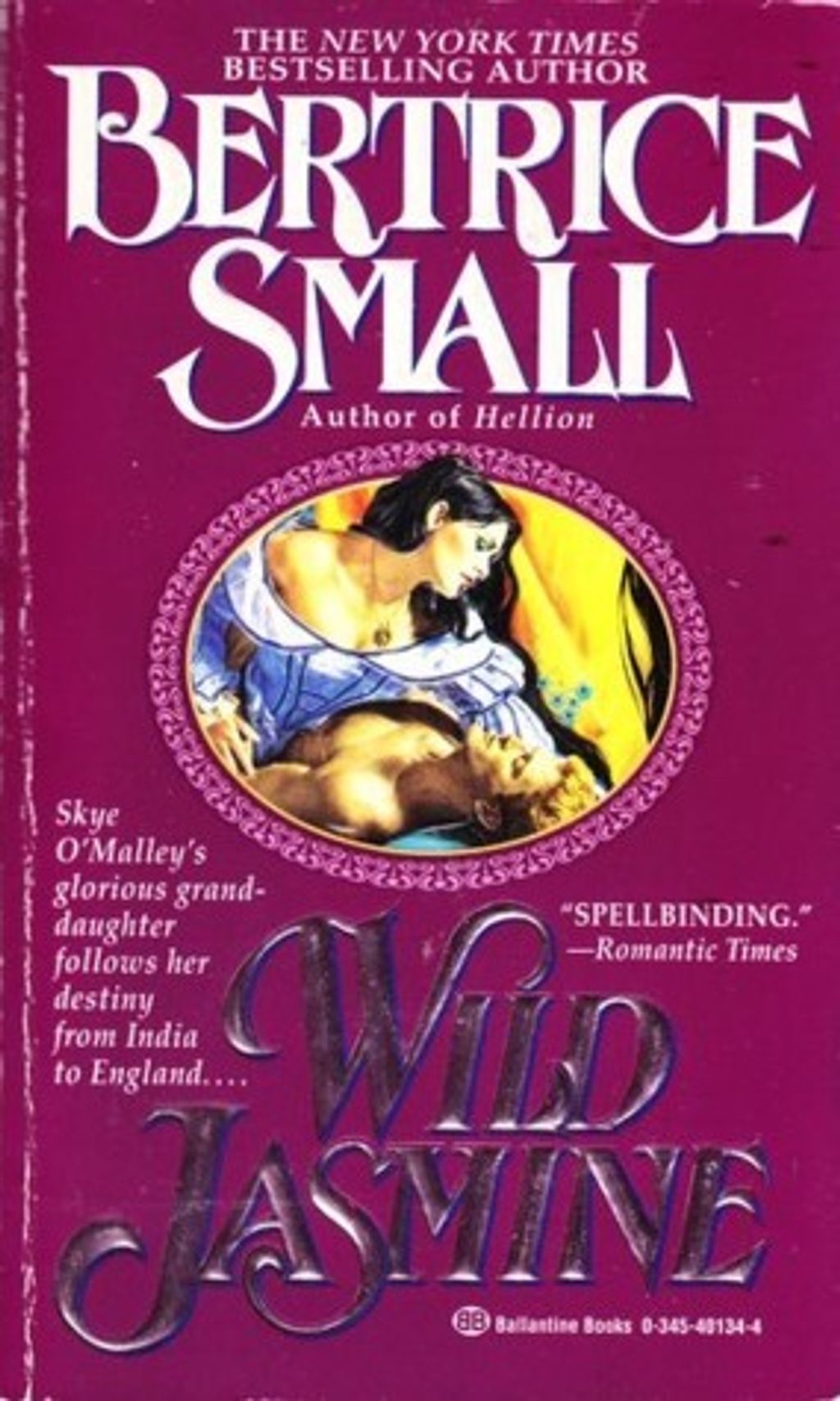 Wild Jasmine (O'Malley Saga #6)
by Bertrice Small
Goodreads rating: 4.31
From the palaces of pashas in seventeenth-century India to the scandalous court of James Stuart of England, one woman struggles against fate to find true love . . .

Princess Yasaman has been blessed with rapturous beauty, fierce intelligence, and an innocent sensuality that captivates two formidable men--her scheming half-brother, Salim, and her loving husband, Prince Jamal. But her days of bliss and nights of steamy passion are shattered when Jamal is murdered, and Yasaman flees to England and the court of James I. Calling herself Jasmine, she is reunited with her beautiful mother, Velvet, and her grandmother, the legendary Skye O'Malley de Marisco.

Before long, Jasmine is caught up in the tangled intrigues of the court of the Stuart king, James I, where she is admired by the most powerful men in England: Rowan Lindley, Marquess of Westleigh, her good-natured second husband; the Earl of Glenkirk, who tempts her with forbidden passion; and hot-blooded Henry Stuart, prince of England. It is here that she truly becomes Wild Jasmine, a woman who lives and loves with fierce abandon and who surrenders to the deepest pleasures of love. . .
Rental RM4 + Deposit RM21