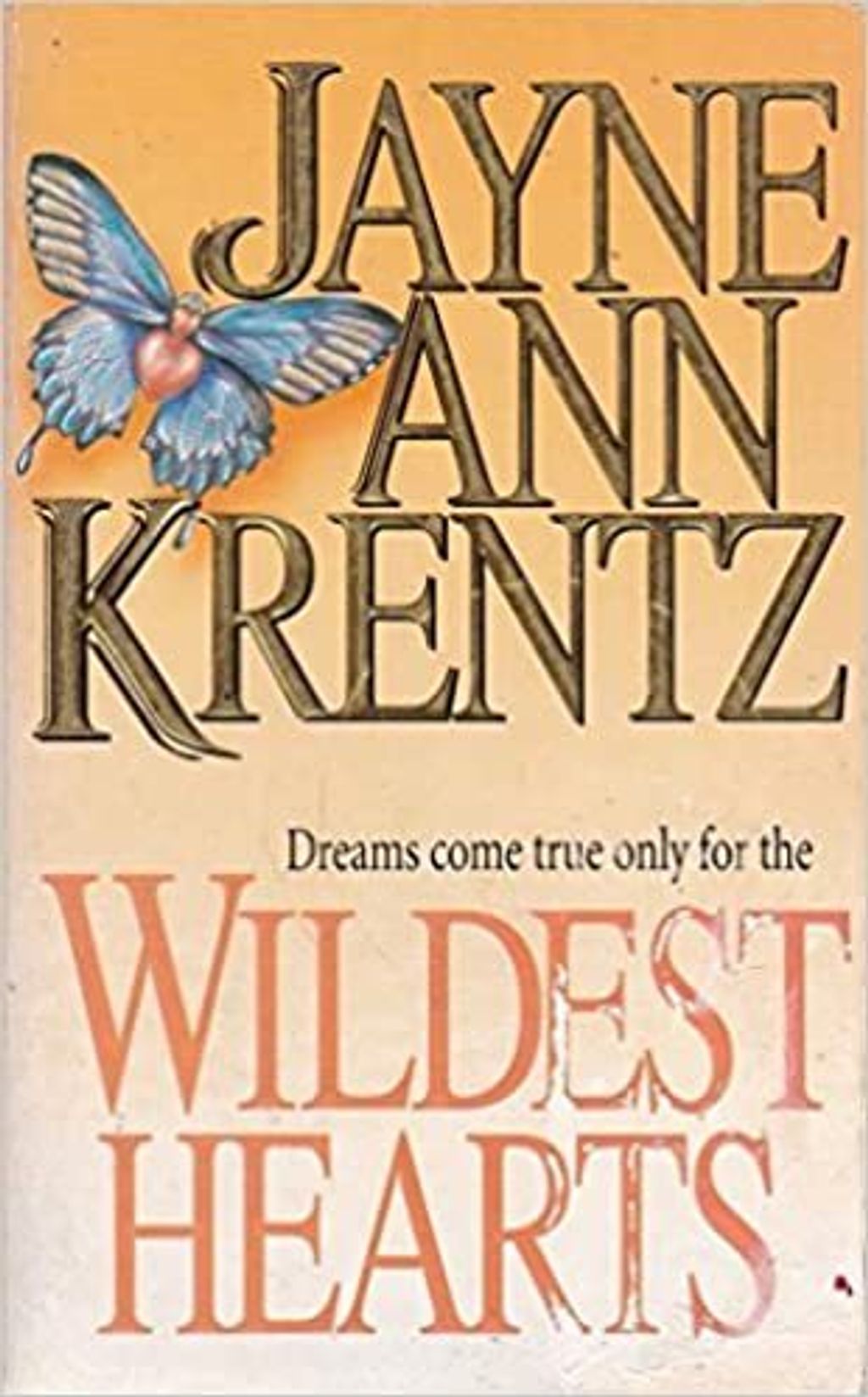 Wildest Hearts
by Jayne Ann Krentz
Goodreads rating: 3.96
Annie Lyncroft knew her scheme was outrageous. She'd come to the elegant penthouse to meet Oliver Rain, the richest and possibly the most dangerous man in the Pacific Northwest. Annie needed this sensual, secretive corporate maverick for what she was about to propose. Marriage!
With her brother Danny missing after a mysterious plane crash, Annie is struggling to protect his hot electronics company from the sharks who think he's not coming back. But fanciful, ethical Annie -- who usually runs a bizarre bric-a-brac shop knows Danny's alive, and she's determined to keep his company safe by putting his biggest investor at the helm.
When Oliver actually says yes to the marriage of convenience, Annie dreamily envisions a few platonic weeks of helping him become a sensitive New Age guy. Oliver has a different plan; his cold, gorgeous eyes have been watching Annie, and he sees his chance to seduce the beautiful schemer. Love is the wild card destined to teach these two strong-willed opposites a lesson: icy control might run the business world, but all hell is about to break loose in the passionate territory of the heart.
Rental RM4 + Deposit RM21