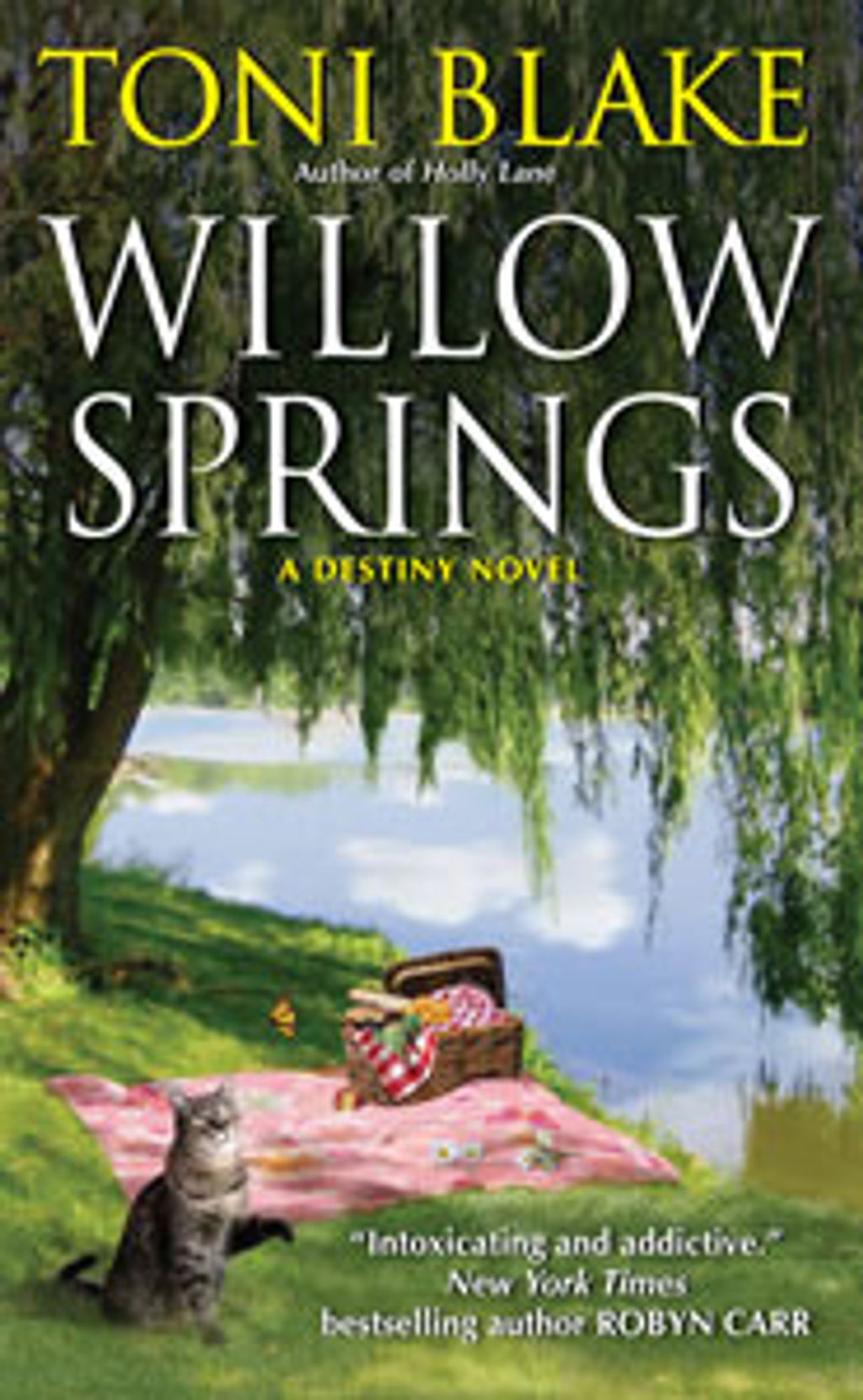 Willow Springs (Destiny #5)
by Toni Blake
Goodreads rating: 3.69
This lovesick matchmaker has finally met her match…

Amy Bright might be the best matchmaker in Destiny, Ohio, but she's desperately shy when it comes to her own love life—and helpless when it comes to Logan Whitaker, the best friend whom she's head-over-heels in love with. So Amy decides to become Logan's secret admirer, sending him sensual love letters steamy enough to unseal their own envelopes. One letter leads to another, one thing leads to another, and then comes an unplanned kiss…

Overcoming a tragedy from his life as a firefighter, Logan needs a friend. Thank goodness for Amy. But when a woman from Logan's past resurfaces right as some anonymous letters send Logan's pulse hammering, suddenly he doesn't know what he needs—a reliable friend, or a passionate lover? One smoking-hot kiss could change everything…but will it ruin a one-of-a-kind friendship, or show Logan and Amy that they've already found everything they need, right here in Destiny?
Rental RM4 + Deposit RM21