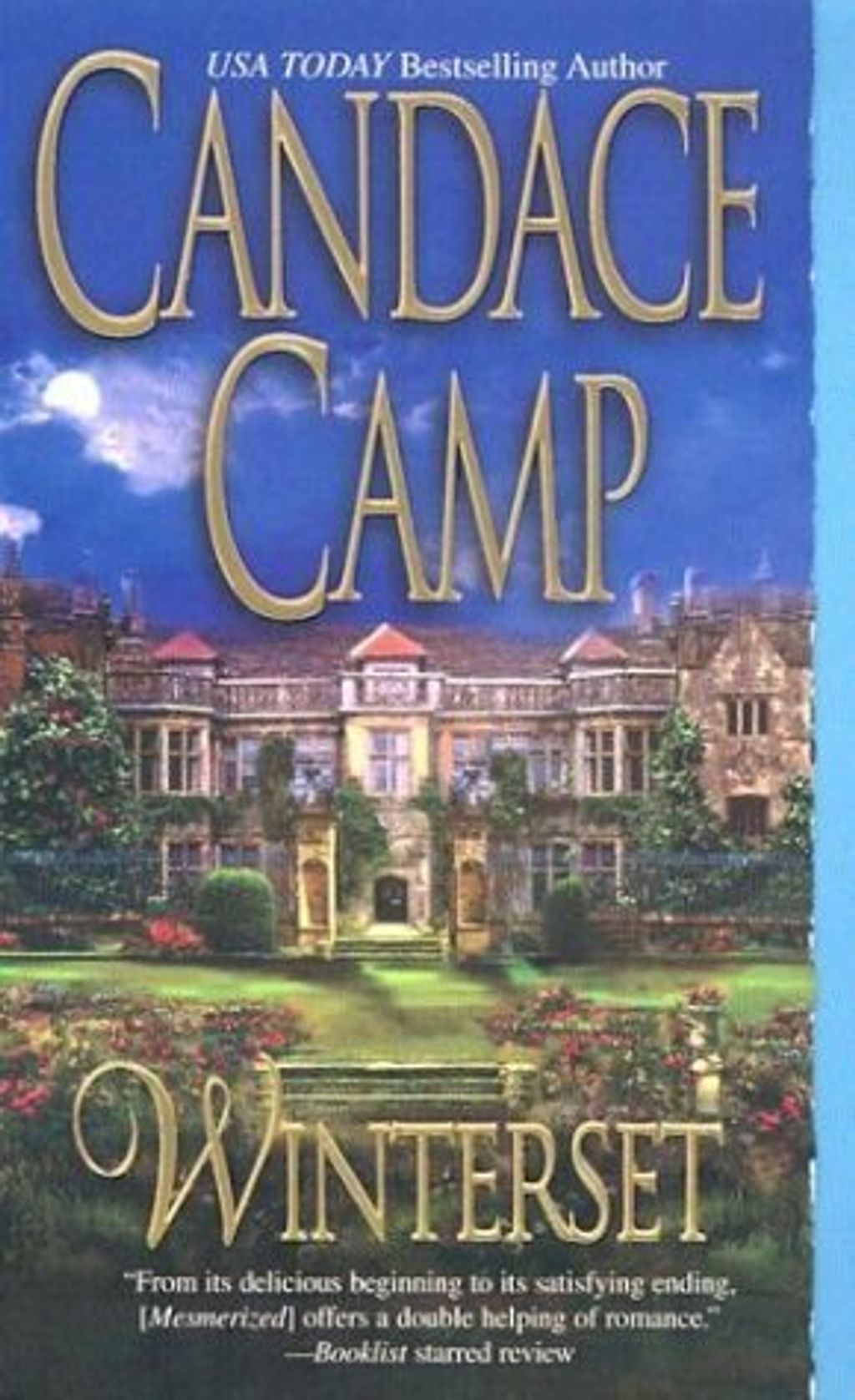 Winterset (The Mad Morelands #3)
by Candace Camp
Goodreads rating: 3.79

Ever since Anna Holcombe inexplicably refused his proposal, Reed Moreland has been unable to set foot in the home that was the backdrop to their romance—Winterset.

The eerie beauty of the Gloucestershire mansion and the mystery that surrounds it have always captivated him, and he can neither continue living in the house nor give it up completely despite the painful memories it stirs in his heart.

But when Reed begins having troubling dreams about Anna being in danger, he puts his heartbreak and bitterness aside and directs his carriage back to Winterset, determined to protect the woman he cannot stop loving. Once again passion flares between them, but the murder of a servant girl draws them deep into the foreboding, deadly legends of Winterset…and a destiny neither Anna nor Reed can escape.
Rental RM4 + Deposit RM21