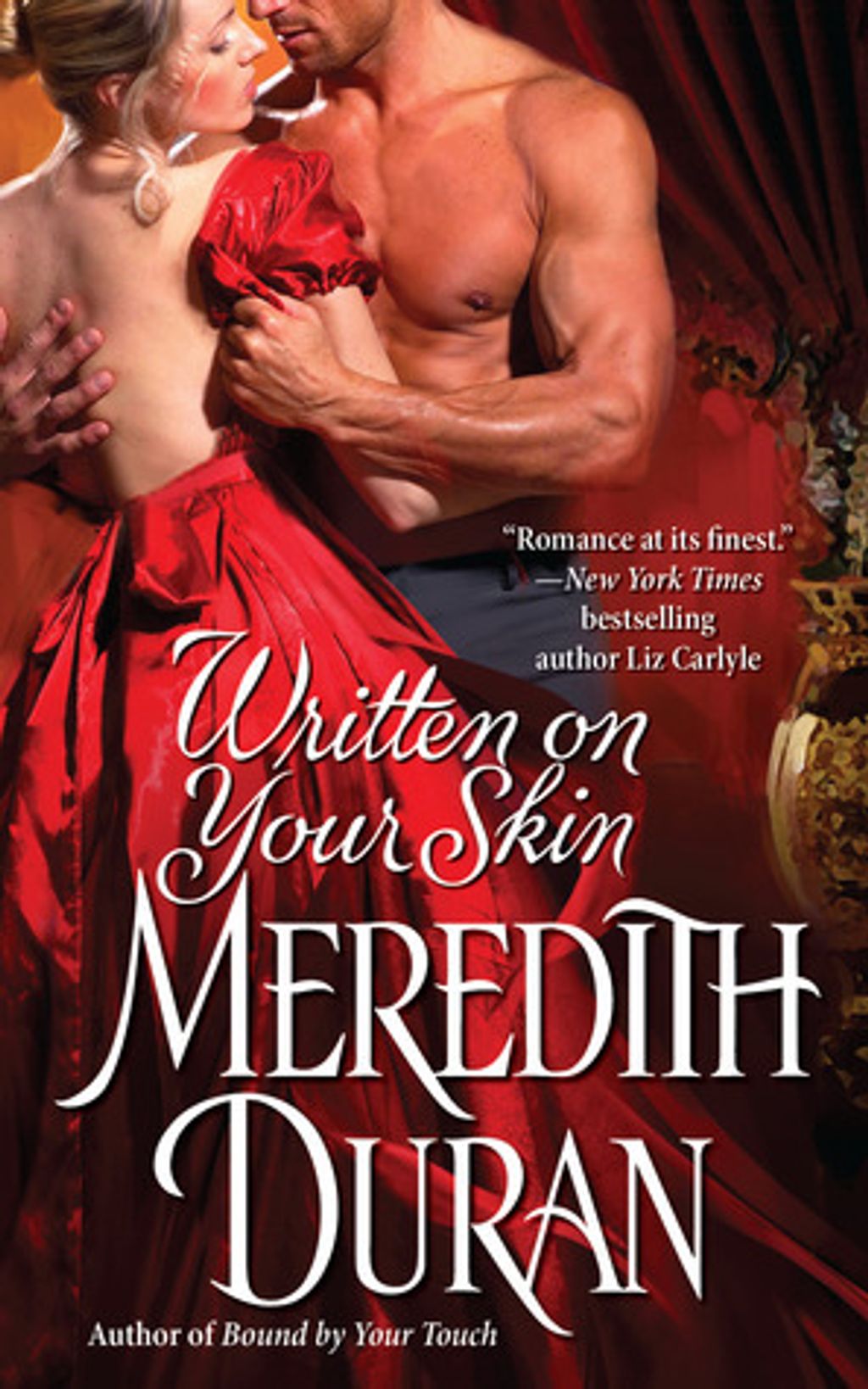 Written on Your Skin
by Meredith Duran
Goodreads rating: 3.82
THE SOCIETY BEAUTY WHO SAVED HIS LIFE ...

Beauty, charm, wealthy admirers: Mina Masters enjoys every luxury but freedom. To save herself from an unwanted marriage, she turns her wiles on a darkly handsome stranger. But Mina's would be hero is playing his own deceptive game. A British spy, Phin Granville has no interest in emotional entanglements ... until the night Mina saves his life by gambling her own.

THE JADED SPY WHO VOWED TO FORGET HER ...

Four years later, Phin inherits a title that frees him from the bloody game of espionage. But memories of the woman who saved him won't let Phin go. When he learns that Mina needs his aid, honor forces him back into the world of his nightmares.

IN LIVES BUILT ON LIES, LOVE IS THE DARKEST SECRET OF ALL ...

Deception has ruled Mina's life just as it has Phin's. But as the beauty and the spy match wits in a dangerous dance, their practiced masks begin to slip, revealing a perilous attraction. And the greatest threat they face may not be traitors or murderous conspiracies, but their own dark desires ...
Rental RM2 + Deposit RM8