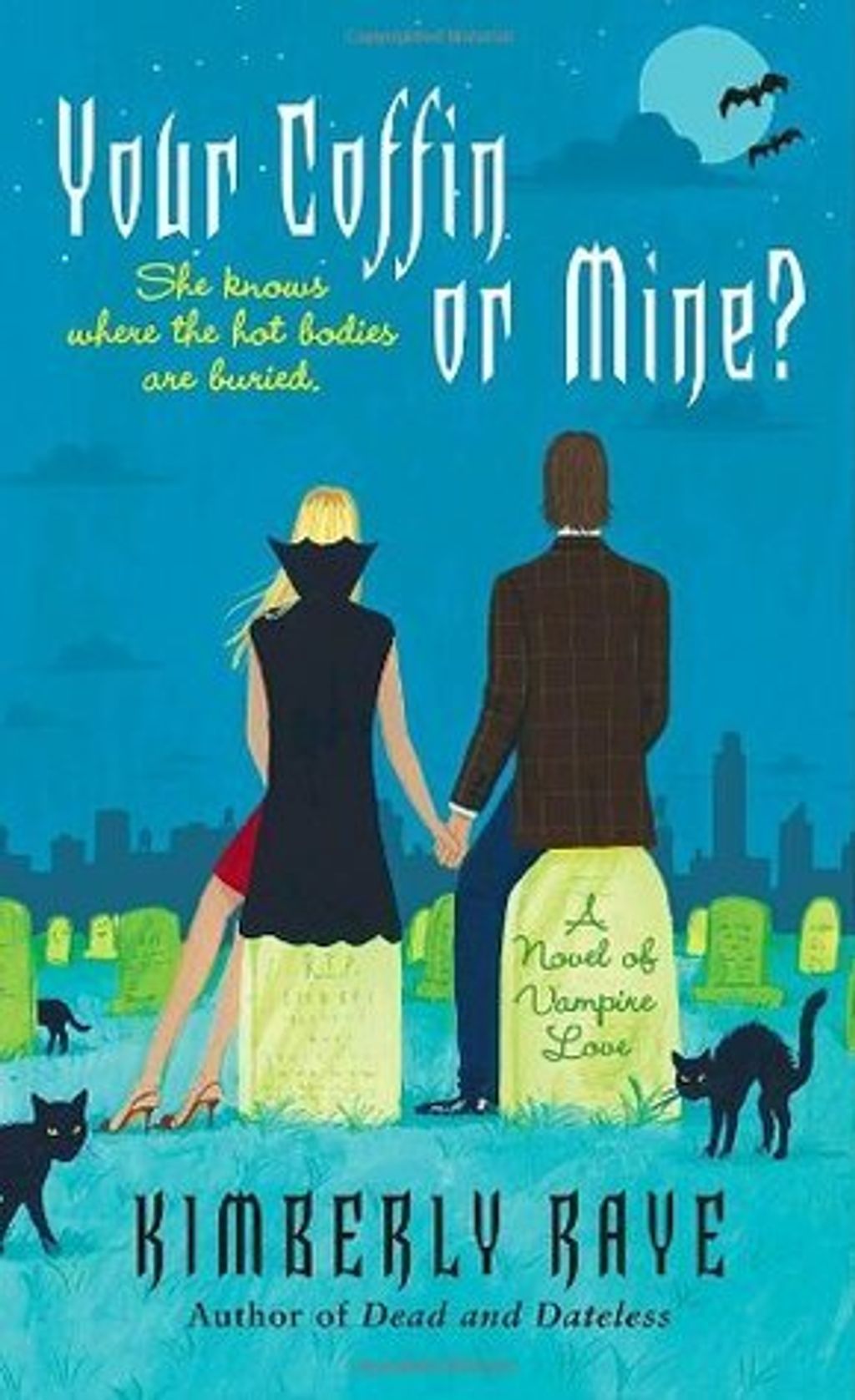 Your Coffin or Mine? (Dead End Dating #3)
by Kimberly Raye
Goodreads rating: 3.97
BEING DEAD CAN KILL A SOCIAL LIFE!

For Lil Marchette, the owner of Manhattan's premier dating service for vampires (and a dazzling denizen of the dark herself), death is all in a night's work. Unfortunately, it's going to take more than matching up vamps to pay the bills and fund Lil's cosmetics addiction. Dare she add actual humans to the mix? Eager to diversify, she signs up for a popular dating show, Manhattan's Most Wanted (MMW), to pitch her expertise to the perfect target audience-eligible women looking for eligible men.

Of course Lil is trying to forget the one man she'd love to sink her own teeth into: Ty Bonner, the ultraseductive vamp who broke her heart after she gave him the hottest night of his afterlife. Problem is, she and Ty have an intense mental connection and she's sensing he's in deep trouble. Even worse, she soon finds herself heading for MMW's grand finale (cameras are so not a vamp's best friend). The race is on as Lil struggles to save Ty (and herself) before all hell breaks loose.
Rental RM4 + Deposit RM21